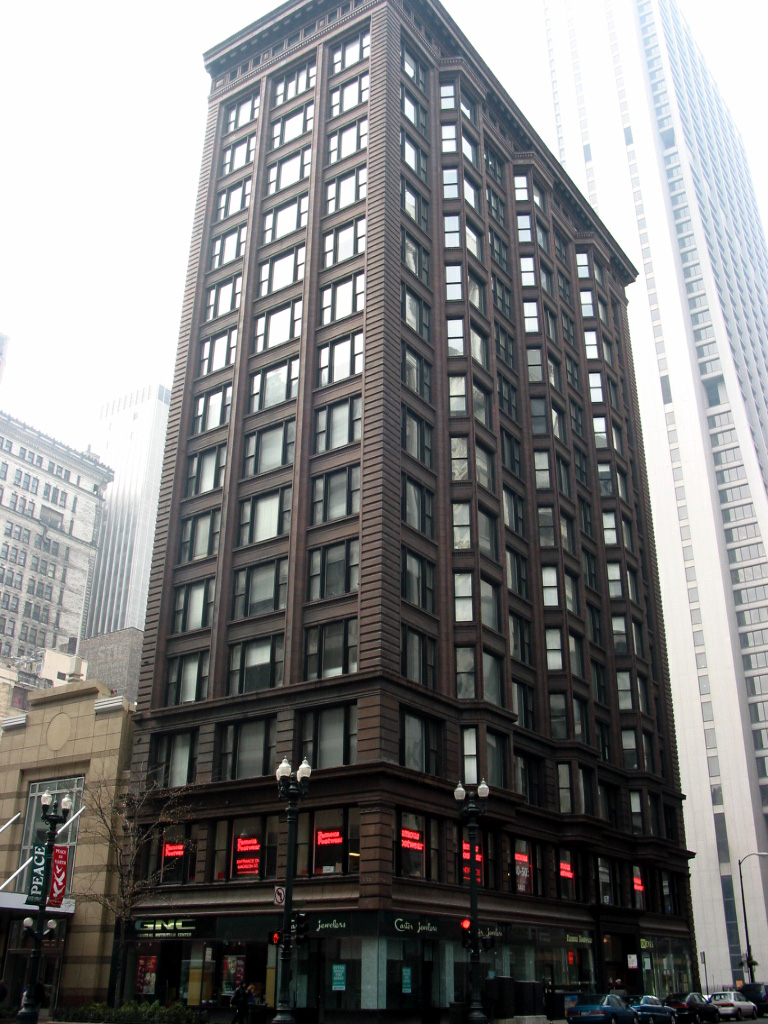 Chicago Savings Bank, corner of State and Madison Streets. Holabird and Roche, 1905. View from northeast. (Photograph Thomas Leslie)
In addition to limiting height, the 1893 code carries stringent new mandates for construction. Particularly influential was Section 111, which limited the size of bay windows to fifteen feed in width and three feet of projection over the property line. . . .

Adler & Sullivan's Stock Exchange (1894), Burnham & Root's Railway Exchange (1904) and Holabird & Roche's Chicago Savings Bank (1905) all deployed bay windows but with dramatically different results from the veneered era.
Taken from Chicago Skyscrapers, 1871-1934 (University of Illinois Press, June 2013).