Cheryl Ganz is author of the new book The 1933 Chicago World's Fair: A Century of Progress. She will sign copies at the Old Orchard Barnes & Noble in Skokie on November 22.
*****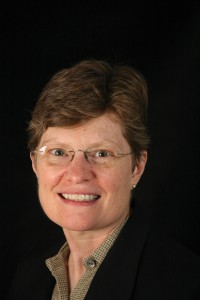 Hearing first-hand stories about the fair makes book signings very special for me. My book attracts many who attended the fair themselves or who heard stories from their parents or relatives. Most enjoy sharing their experiences, and this creates a special bond. Sometimes young professionals looking for a special gift for grandparents attend signings, as do collectors wanting information about fair memorabilia and history buffs seeking a better understanding of the Great Depression era.

In October (2008), I met several book buyers, now in their 70s-80s, who had been at the fair on a date or with family members. One had attended as a small child in a stroller. Meeting two Chicagoans who had been premature babies in the fair's incubator baby exhibit was particularly thrilling for me. One woman still has some of the documents, saved by her mother, recording the feeding schedule. One man was a twin, and this year he and his brother celebrate their 75th birthday and their first days and weeks wrapped in blankets at the fair.
One of the greatest honors bestowed on an author at a book signing is to have her book club attend and ask for autographs. After more than a decade of debating with each other, I can credit them with broadening my vision and sharpening my analytic skills. In addition to discussing a novel's character development, narrative, plot, and writing style, we relish debating the novels social issues and ways in which those issues affect our times and lives. So I now have my book club reading a history book!
Finally, responding to questions is one of the great rewards of book signings. Just this past month readers have asked about the most difficult aspect of writing a book, how can one learn to put a story in context, and what sources were most inspiring. After over a decade of time in archives, libraries, and at my computer, it is wonderful to share my research and stories with enthusiasts of Chicago history, world's fair history, women's history, ethnic and racial history, business history, aviation history, and the history of technology.