November 9-12, UIP will be attending the annual American Studies Association conference in Chicago. Make sure to stop by our booth in the exhibit hall and check out these great books and journals!
1. I Fight for a Living: Boxing and the Battle for Black Manhood, 1880-1915 by Louis Moore
Louis Moore draws on the life stories of African American fighters active from 1880 to 1915 to explore working-class black manhood.
2. Black Post-Blackness: The Black Arts Movement andTwenty First Century Aesthetics by Margo Natalie Crawford
 Black Post-Blackness compares the black avant-garde of the 1960s and 1970s Black Arts Movement with the most innovative spins of twenty-first century black aesthetics.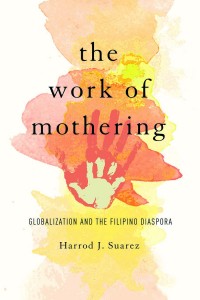 3. The Work of Mothering: Globalization and the Filipino Diasporaby Harrod J. Suarez
Harrod J. Suarez's examines the ways literature and cinema play critical roles in encountering, addressing, and problematizing what we think we know about oversears Filipina workers.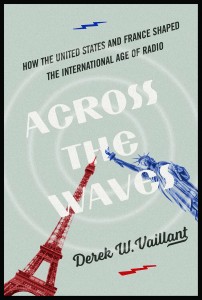 4. Across the Waves: How the United States and France Shaped the International Age of Radio by Derek W. Vaillant
Drawing on a broad range of American and French archives, Derek Vaillant joins textual and aural materials with original data analytics and maps to illuminate U.S.-French broadcasting's political and cultural development. 
5. The Latina/o Midwest Reader edited by Omar Valerio-Jiménez, Santiago Vaquera-Vásquez, and Claire F. Fox 
The Latina/o Midwest Reader rewrites the conventional wisdom on today's Latina/o community and how it faces challenges—and thrives—in the heartland.
Please also join us on November 9, from 7-8:30 at our booth in the exhibit hall to celebrate the authors of our new books!
Make sure to also grab free issues of the Journal of Civil and Human Rights,  Women, Gender, and Families of Color, Journal of American Ethnic History, and Visual Arts Research!