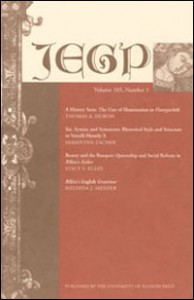 All apologies to any loyal readers of JEGP who were at the New York Public Library a couple of weekends ago hoping to spend the day with an archived issue. But I hope you enjoyed the performance from the Elevator Repair Service, as detailed in a recent story in The New York Times.
PS All new and past content for JEGP may be found through JSTOR.
PPS Clicking on the above NY Times story link won't count towards your monthly allotment of digital content.