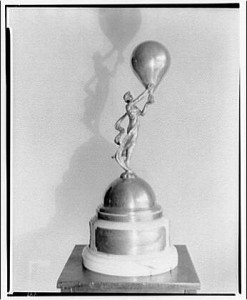 Do we like to brag? Ehh, everyone has their faults. Over the years, UIP books have won a great many plaudits, including a National Book Award in 1970 for Science in the British Colonies of America, by Raymond Phineas Stearns.
Thanks to a new page created by staffers at the Press, you can now access a list of our recent award-winning books to study for your next crawl through your favorite bookstore.
In the current calendar year alone honors have gone to UIP titles like L. H. Stallings' Funk the Erotic (Emily Toth Award for Best Single Work by One or More Authors in Women's Studies, Popular Culture Association/American Culture Association Finalist, 28th Annual Lambda Literary Awards, LGBT Studies) and Will Guzmán's Civil Rights in the Texas Borderlands (Winner of the C. Calvin Smith Award, given by the Southern Conference on African American Studies), plus Adam Mack's just-nominated Sensing Chicago. No fewer than 25 UIP books received awards love in 2015.
We like our authors. We like to see them do well. Research in archives, time at the keyboard, review and rewriting and review again—it's a lot of hard work, and it's very rewarding for us to see them rewarded for their labors. At the same time, we appreciate the scholarly organizations that make an effort to give out the prizes, awards, and other forms of recognition. Neither task is easy. Both are essential to advancing our knowledge.