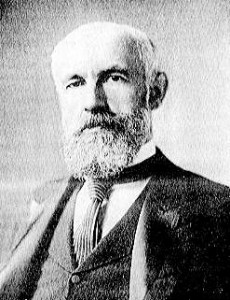 In the March 14 issue of The New Yorker, Jill Lepore cites The American Journal of Psychology in the opening paragraph of her article about G. Stanley Hall and the psychology of growing old ("Twilight: Growing Old and Even Older").
The article presents a fascinating portrait of Hall and his contemporaries (James, Freud, Jung), with Lepore offering us a glimpse of the man behind the groundbreaking theories:
Hall learned to dance; he conducted dissections; he went to the circus; he moved to a tiny village; he swore off speaking English. (All his life he had this immersive, touristic habit. He tramped to prizefights and cockfights, brothels and crematoriums, prisons and poorhouses. He had, he said, "a love for glimpsing at first hand the raw side of human life." He attended gatherings of radicals and revolutionaries; he never missed a revival meeting.) He soaked up everything and everyone. "If I was a Dickens I should have seen characters enough for a dozen novels," he wrote to this sister.
Later this year, The American Journal of Psychology will mark its 125th anniversary with a series of expert guest articles and commentaries that explore its historic, far-reaching influence. The celebration continues all year long.