Continuing our tour of Chicago's outdoor architectural sites with the Guide to Chicago's Twenty-First-Century Architecture, by the Chicago Architecture Center and John Hill. See here for the first entry in the series.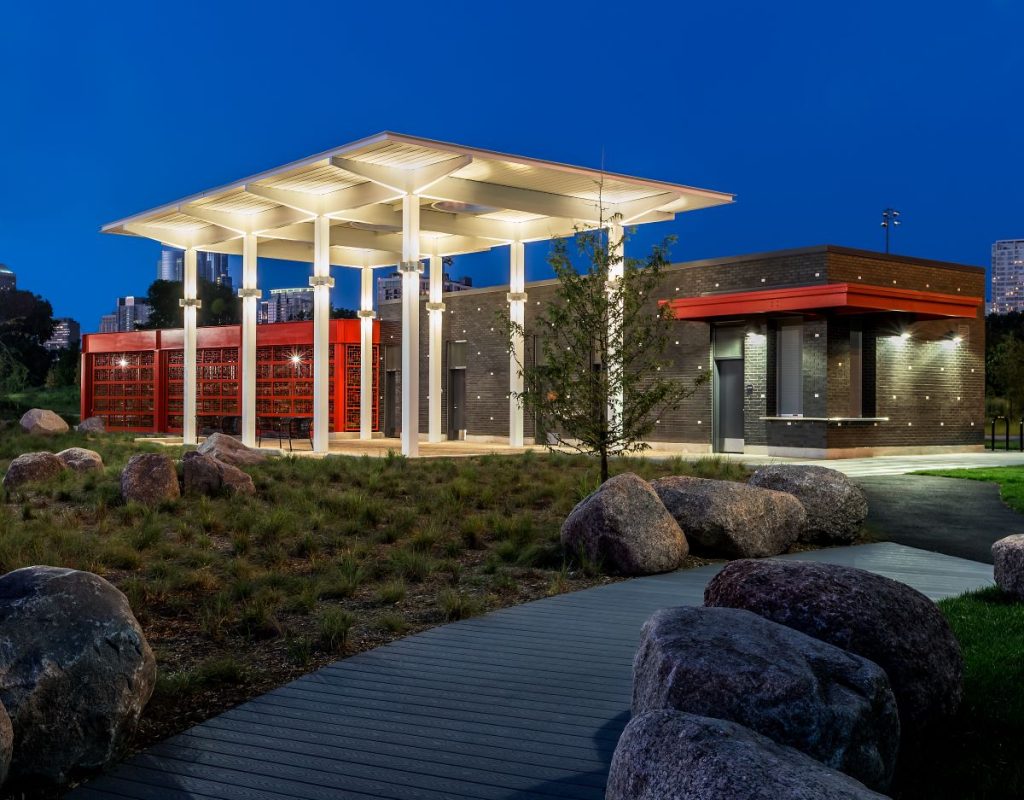 Ping Tom Memorial Park Boathouse and Fieldhouse
300 West 19th Street, 1700 South Wentworth
Chicago's historic role as the country's railroad hub offers plenty of opportunities for reimagining old rail property. For example, Ping Tom Memorial Park sits on a former rail yard alongside the Chicago River.
From the Guide: "The southern half opened in 1999 per a design by Site Design Group that includes a playground, bamboo gardens, a traditional-style pagoda near the water's edge. The boathouse, which houses kayaks for launching into the river, was the first of four planned by [former] Mayor Rahm Emmanuel. It sits on land contiguous with the park's first phase, while the fieldhouse (with pool, gymnasium, fitness center, and community rooms) is to the east of the tracks, accessed from 18th Street."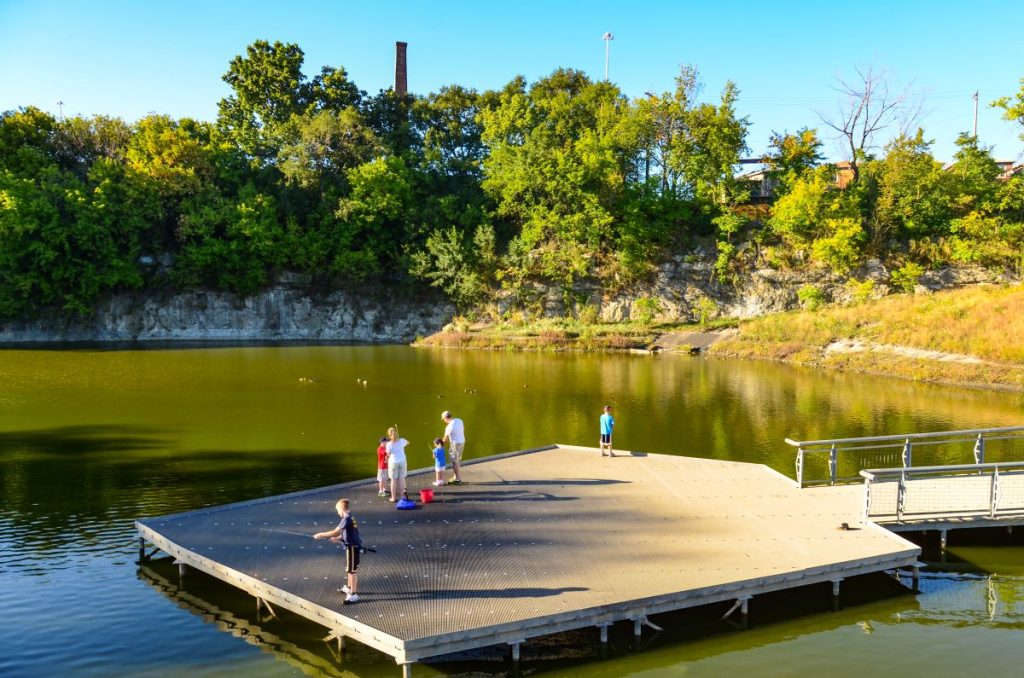 Henry C. Palmisano Park
2700 South Halsted Street
The former quarry on this Bridgeport site could have held an upside-down thirty-five story building. "Some of this depth is sensed in the new park," the Guide says, "which retains some of the quarry walls adjacent to a fishing pond in the northwest corner of the park."
But the (deep) pond is only one feature at Palmisano. A good way to begin at the beginning is to find the fountain at the northeast corner. "From the fountain, the main path diverges: veering right leads past the cascading terraces to the pond and its walkways jutting over the landscape, while heading left leads uphill to the park's mounded high point with native plantings and panoramic views toward the distant downtown skyline. The west edge of the park is given over to recreation and consists of an open grass field and a running track."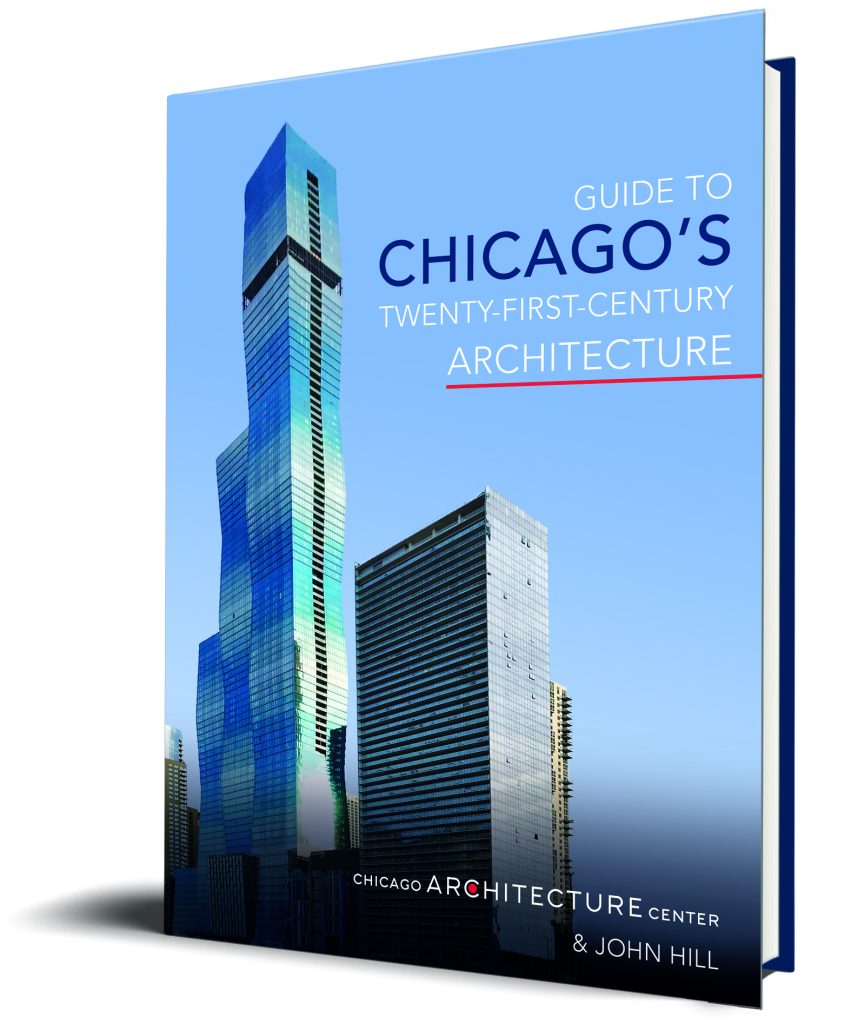 Guide to Chicago's Twenty-First-Century Architecture
Explore a new century of architecture in one of the world's majestic cityscapes. With almost 400 color photos and maps of 24 walking tours chosen by the experts at the Chicago Architecture Center.