Architecture in Chicago brings the awe. But maybe you want to mix in some nature while visiting the city. Thankfully, the Guide to Chicago's Twenty-First-Century Architecture pays special attention to sites offering fresh air and outdoorsy vibrations. This is the first in a series of architecture-oriented posts highlighting where to find oases amidst the steel, glass, and concrete.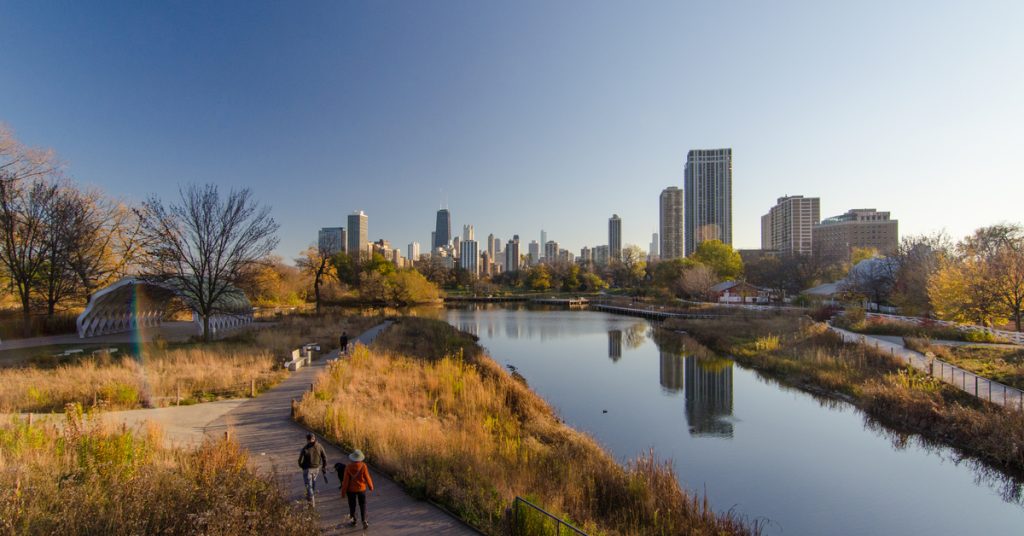 Nature Boardwalk at Lincoln Park Zoo
North Stockton Drive between West LaSalle Drive and West Dickens Avenue
The Lincoln Park Zoo and its environs have changed a lot since your grade school field trip. One notable transformation involves the South Pond, that photogenic body of water dating to c. 1870. The rehab finished in 2010 restored the fourteen-acre area into a living Midwestern ecosystem. Now you can enjoy the scenery while following a boardwalk along the pond's edge.
As the Guide tells us: "Walking the boardwalk is a great experience, as it zigzags among the plantings and sometimes juts out over the water. The changes are not just visual; the transformation of the pond has increased the diversity of the landscape's wildlife; from the fish and turtles that live there, to birds that use it as a migratory stop."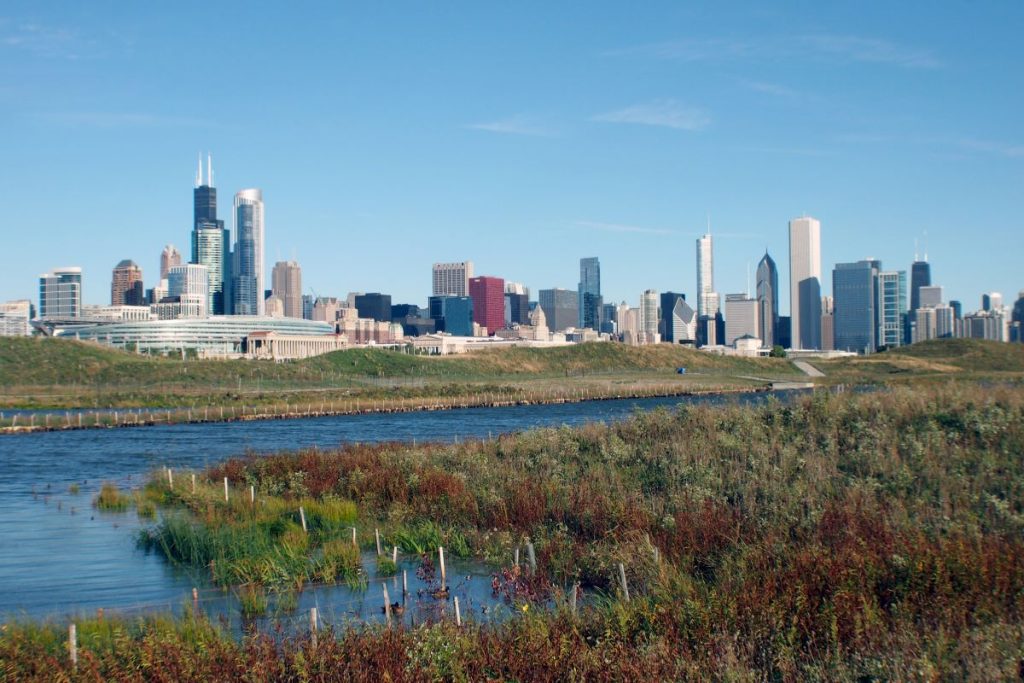 Northerly Island
1521 South Linn White Drive
Technically a peninsula, Northerly Island came into being as part of the 1933 Century of Progress International Exposition. Later it hosted a small airport. Today, Northerly continues a steady transformation into a downtown-adjacent nature preserve.
"The island is split into two halves," the Guide explains. "The southern forty acres includes remediated land with a pond, prairie, savanna, wetland, and woodland with trails, boardwalk, and space for camping."
Planning a visit in the future? Expect less added green and more development. "The northern section will be developed in the second phase, anchored by an outdoor amphitheater with underground parking close to the Museum Campus and retail fronting a boardwalk overlooking Burnham Harbor."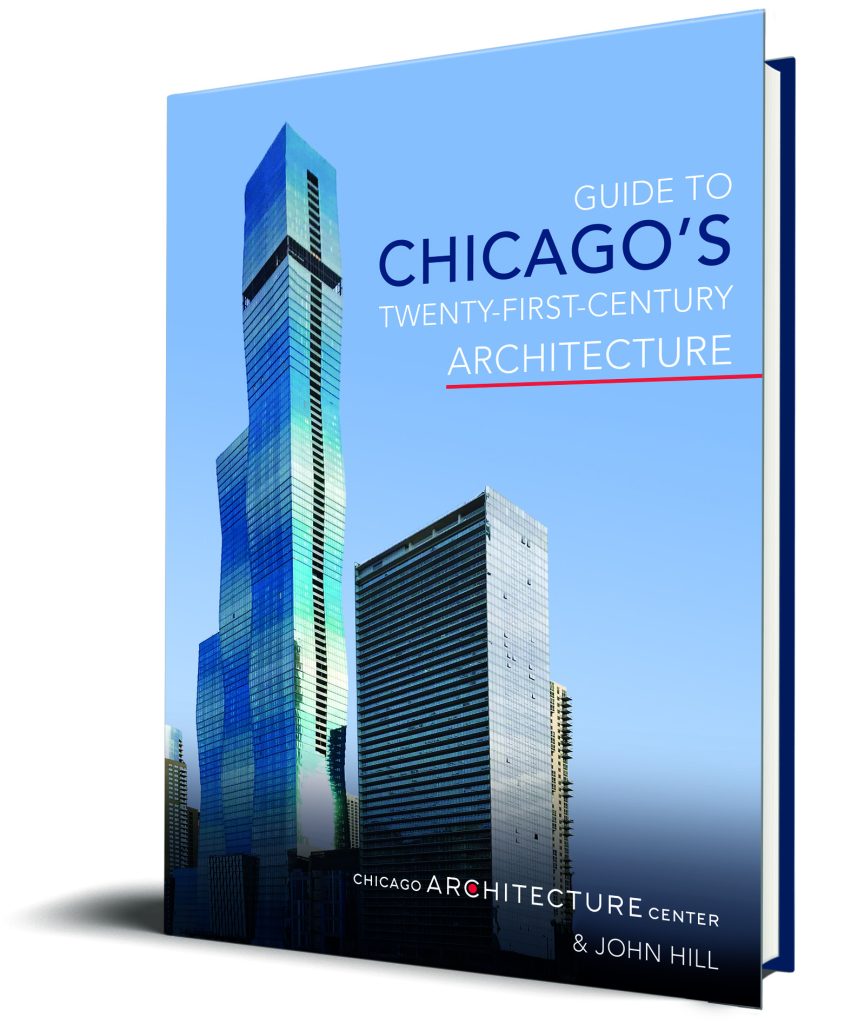 Guide to Chicago's Twenty-First Century-Architecture
Explore a new century of architecture in one of the world's majestic cityscapes. With almost 400 color photos and maps of 24 walking tours created by the experts at the Chicago Architecture Center.