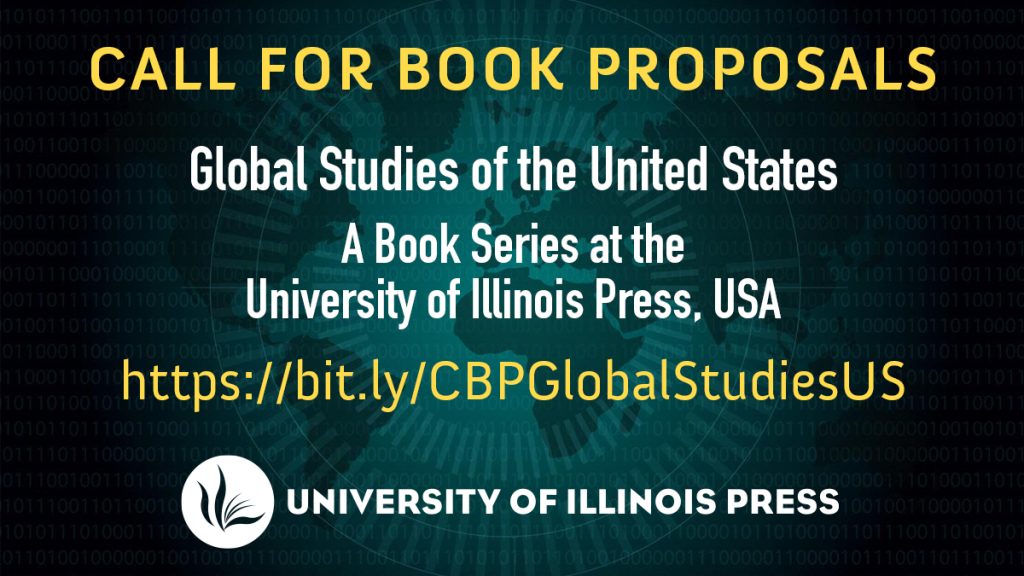 Acquiring Editor: Dominique J. Moore
Series Editors: Jane Desmond and Virginia R. Dominguez
The University of Illinois Press and The International Forum for U.S. Studies (IFUSS) are pleased to sponsor the series Global Studies of the United States. IFUSS is a research center founded by Desmond and Dominguez whose goal, since 1995, has been to foreground the extraordinary amount of scholarly expertise on the United States produced by academics outside the US. Despite the so-called "transnational turn" in US Studies, works by scholars based outside the United States still remain under-cited and under-read in the US academy, with a few exceptions. This series, the only one of its kind, seeks outstanding works by scholars embedded in intellectual communities outside the US. The goal is to transform academic discourse about the cultures and politics of the United States by decentering the primacy of publications, theoretical frameworks, and bibliographies produced by scholars located in the US academy. The "United States" as an object of study is conceived of not only as a geopolitical territory but also as a porous and contested cultural imaginary and shifting set of social and political formations, with widely varying cultural resonance around the world.
The series is now accepting new book proposals in the humanities and social sciences that can speak to an international, interdisciplinary audience. While we have in the past focused on scholarly research monographs, we will also now welcome shorter, more public-oriented books that, while based on rigorous research, are written in a briefer, more accessible style, with a page range of approximately 125 to 150 pages in print. These quicker takes are designed to allow scholars to define and to address urgent unfolding issues in a timely manner and, in doing so, to stimulate new transnational and transdisciplinary debates on topics in US Studies broadly conceived.
Preliminary inquiries prior to developing a full proposal are encouraged and should include a one-page synopsis of the topic, intellectual goals, and theoretical approach envisioned by the author, along with a two-page abbreviated curriculum vitae. Although proposals will be reviewed on a rolling basis, we anticipate putting several new projects into development over the next 12 months, so early inquiries are especially welcome. While monographs are preferred, edited books will be considered if they promise to chart an important new arena of debate.
Please send inquiries to Dr. Jane Desmond (desmondj@illinois.edu) and Dr. Virginia R. Dominguez (dominguezvr@gmail.com).