University of Illinois Press has always prided ourselves on our commitment to social justice. In light of the recent events in Charlottesville, here are 10 books about protest and activism in America. Check out the other posts in our series here. 
1. Lost in the USA  by Deborah Gray White
Remembered as an era of peace and prosperity, turn-of-the-millennium America was also a time of mass protest. But the political demands of the marchers seemed secondary to an urgent desire for renewal and restoration felt by people from all walks of life.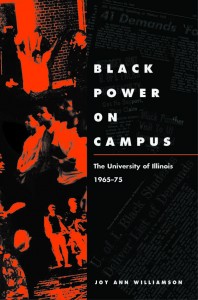 2. Black Power on Campus by Joy Ann Williamson
Promoting an understanding of the role of black youth in protest movements, Black Power on Campus is an important contribution to the literature on African American liberation movements and the reform of American higher education.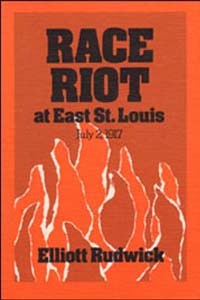 3. Race Riot at East St. Louis by Elliot Rudwick
". . . a well-researched and thoughtful inquiry into the circumstances and social forces producing one of the most violent of twentieth-century American race riots."
— American Historical Review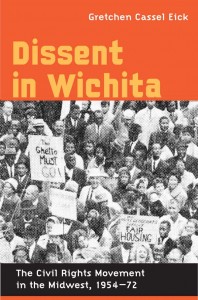 4. Dissent in Wichita: The Civil Rights Movement in the Midwest 1954-72  by Gretchen Cassel Eick
Based on interviews with over eighty participants and observers of this sit-in, Dissent in Wichita traces the contours of race relations and black activism in an unexpected locus of the civil rights movement, revealing that the movement was a national, not a Southern, phenomenon. 
5. Harlem vs. Columbia University by Stefan M. Bradley
In this dynamic book, Stefan M. Bradley describes the impact of Black Power ideology on the Students' Afro-American Society (SAS) at Columbia. While white students–led by Mark Rudd and Students for a Democratic Society (SDS)–sought to radicalize the student body and restructure the university, black students focused on stopping the construction of the gym in Morningside Park.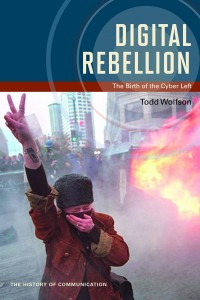 6. Digital Rebellion by Todd Wolfson
Digital Rebellion examines the impact of new media and communication technologies on the spatial, strategic, and organizational fabric of social movements. Todd Wolfson reveals how aspects of the mid-1990s Zapatistas movement–network organizational structure, participatory democratic governance, and the use of communication tools as a binding agent–became essential parts of Indymedia and other Cyber Left organizations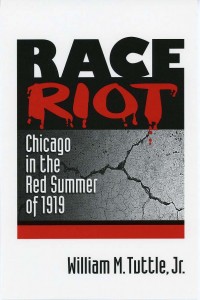 7. Race Riot: Chicago in the Red Summer of 1919 by William M. Tuttle, Jr.
"This book has more lives than a cat because its feet are firmly planted on the bedrock issues of race and class, its analysis goes to the quick of urban-industrial life in the early twentieth century, and its vivid narrative captures the tumultuous riot without ever losing scholarly balance. A quarter century after it was first published, it has still not been excelled."–Alan Dawley, author of Struggles for Justice: Social Responsibility and the Liberal State 
8. Against Citizenship by Amy L. Brandzel
Against Citizenship provocatively shows that there is nothing redeemable about citizenship, nothing worth salvaging or sustaining in the name of "community," practice, or belonging. According to Brandzel, citizenship is a violent dehumanizing mechanism that makes the comparative devaluing of human lives seem commonsensical, logical, and even necessary.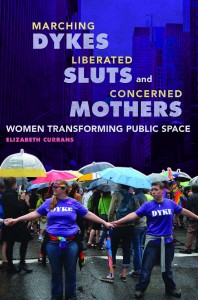 9. Marching Dykes, Liberated Sluts, And Concerned Mothers by Elizabeth Currans
Elizabeth Currans blends feminist, queer, and critical race theory with performance studies, political theory, and geography to explore the outcomes and cultural relevance of public protest. Drawing on observation, interviews, and archival and published sources, Currans shows why and how women utilize public protest as a method of participating in contemporary political and cultural dialogues.
Available October 2017.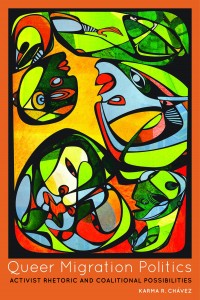 10. Queer Migration Politics by Karma R. Chavez
Advocating a politics of the present and drawing from women of color and queer of color theory, this book contends that coalition enables a vital understanding of how queerness and immigration, citizenship and belonging, and inclusion and exclusion are linked. Queer Migration Politics offers activists, queer scholars, feminists, and immigration scholars productive tools for theorizing political efficacy.