Continuing our look at a few of Chicago's quirkier architectural treasures with the Guide to Chicago's Twenty-First-Century Architecture, by the Chicago Architecture Center and John Hill. See here for the first part of the series.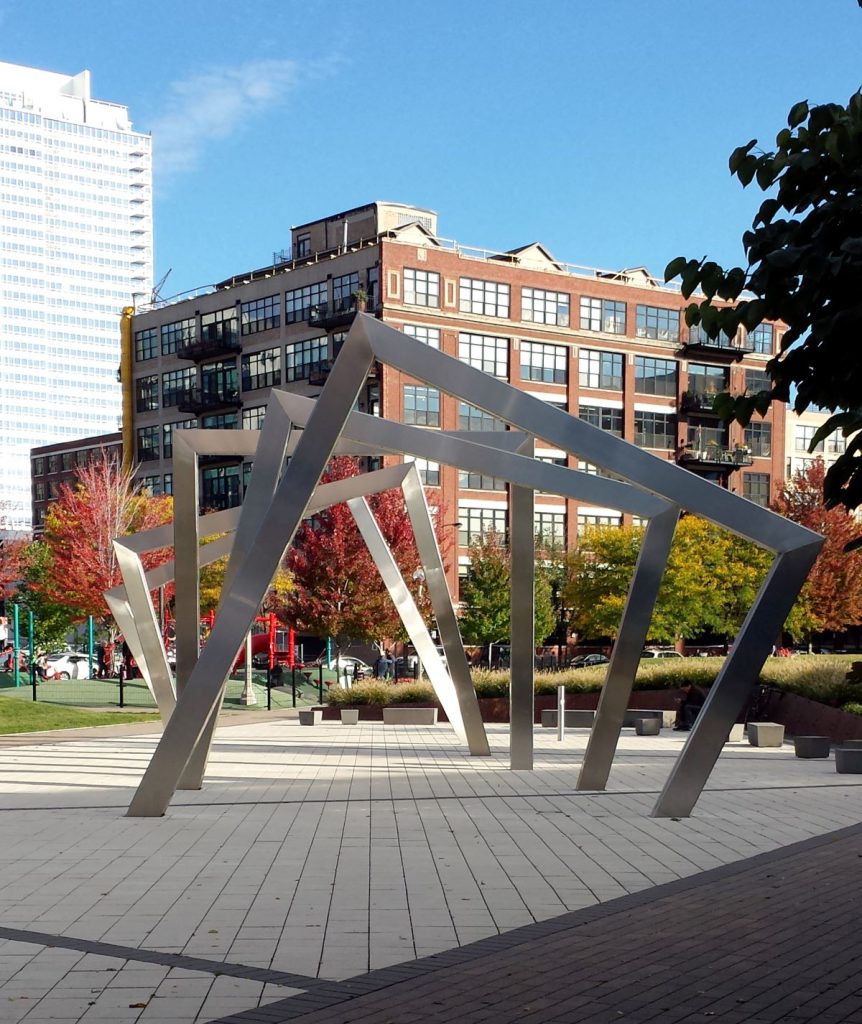 Mary Bartelme Park
115 South Sangamon Street
Mary Bartelme Park provides a rare open space in an area once dominated by workplaces. It also joins a general commitment to reimagining parts of downtown as residential space.
Paths divide the 1.4 acre site into four zones. One is a playground, another a dog run, and a third a sitting area. The fourth zone takes you through the park's trademark feature: a leaning park gate that doubles as a misting fountain.
From the Guide:
"The park's most ubiquitous detail is the angled Cor-Ten steel that boldly holds back the mounded prairie grasses and other plantings. Opposite the rusty steel walls in the southwest corner are stepped concrete benches that lend more history to the site through the incorporation of terra-cotta pieces from the state-owned infirmary that formerly occupied the site."
South Campus Chiller Plant
6035 South Blackstone Avenue
An industrial use building seldom invites the hiring of a world-class architect like Helmut Jahn. This structure at the University of Chicago proves the exception.
It also appeals to a wide range of admirers. The mechanically inclined can praise the plant's How Things Work approach. Those needing a rest can view the building from a seat on the Metra train that passes nearby. "The clear glass walls put the pumps, boilers, and chillers on display," the Guide says, "heightened by a color coding that follows from their functions (blue for chillers, red for boilers, and so forth)."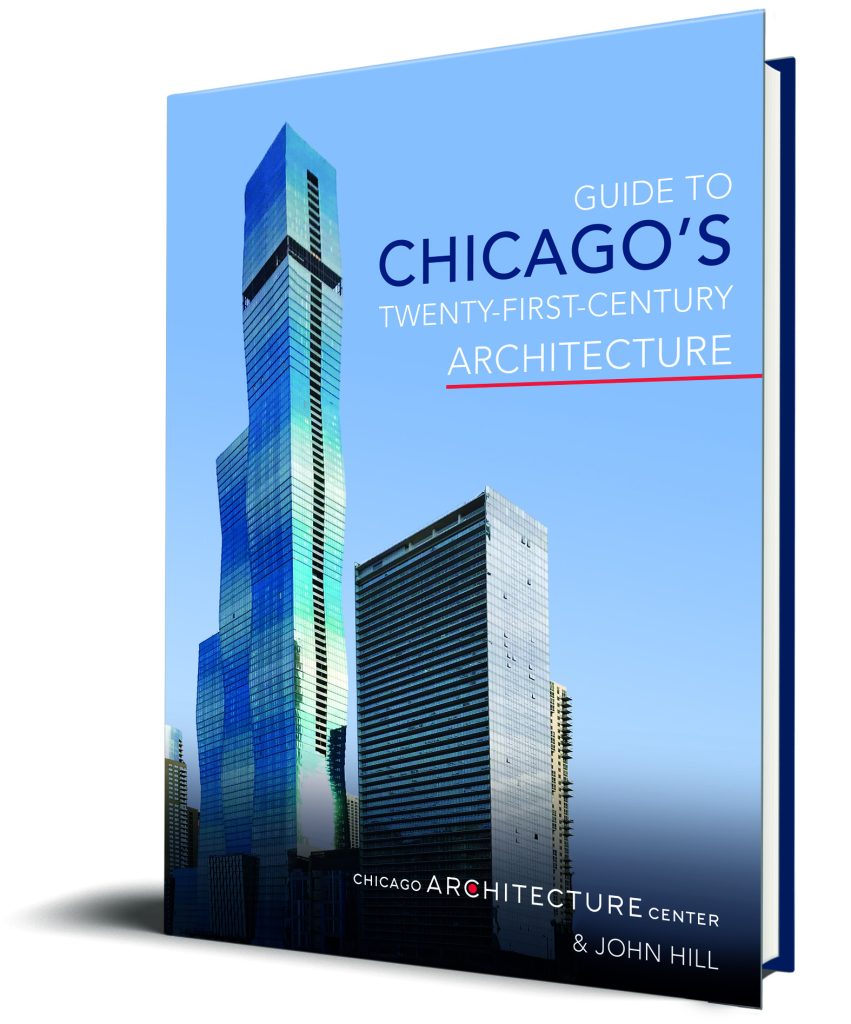 Guide to Chicago's Twenty-First-Century Architecture
Explore a new century of architecture in one of the world's majestic cityscapes. With almost 400 color photos and maps of 24 walking tours created by the experts at the Chicago Architecture Center.