Chicago architecture can overwhelm natives and newcomers alike. No doubt you'll prepare for your jaunt(s) with a list of must-see destinations with the Guide to Chicago's Twenty-First-Century Architecture. Very wise. You want to pace yourself. Looking up for too long is bad for the neck.
But experiencing architecture often comes across as serious business. A skyline is like an enormous art gallery. Looking and learning leads to cultural literacy. That's great, of course.
Still, research shows that working in a bit of playfulness—a little novelty, a little fun—helps us retain information. Join the UIP blog and the Guide this week as we point you toward a few of Chicago's offbeat architectural marvels.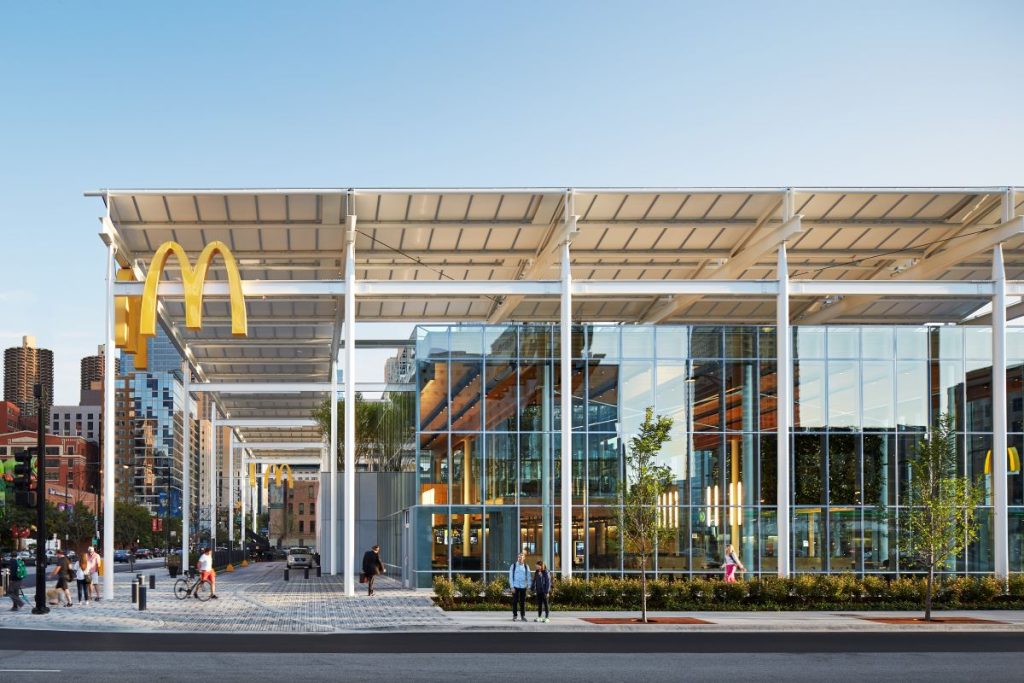 McDonald's Chicago Flagship
600 North Clark Street
The Rock 'n' Roll McDonald's existed beyond the scope of architectural or literal good taste. (It did inspire a good song, however.) The new flagship on the same corner? It looks so unlike a McDonald's you may fool the kids into thinking the place doesn't serve food.
The Guide describes the building's surprising charms:
"The generous roof, which extends past the footprint of both the glass-box seating area and the precast-concrete kitchen area (a reused part of its predecessor), is propped up on slender steel columns, drawing comparisons to Renzo Piano's Modern Wing at the Art Institute. But here, the roof is infrastructural, its 1,062 PV panels meeting about half of the building's energy needs. The solar panels are missing in the middle of the roof to bring sunlight to the trees planted on the concrete box and in a terrarium hung from the roof."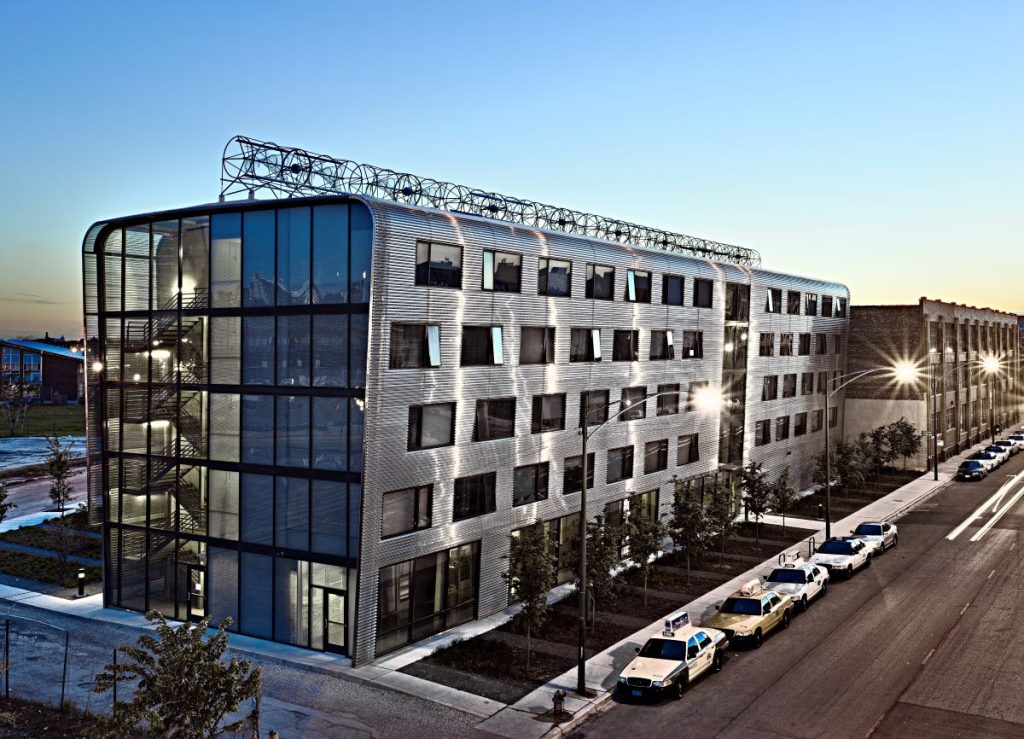 Schiff Residences
1244 North Clybourn Street
We almost included the Schiff Residences in our recent roundup of green architecture. But we wanted to focus on its unique look. After all, few buildings in Chicago (or anywhere) make people think of a CTA train car.
Features at this Near Northside building include solar panels, a cistern for collecting rainwater, and a graywater recycling system. But it's also an example of the idea that supportive housing can be architecturally interesting. The Shiff Residences provide housing for 96 low-income Chicagoans in an eye-catching structure:
"Corrugated metal panels angle out slightly and wrap up and over the building, from the street side to the alley side, giving the impression that the building is a five-story train car or a metal-and-glass loaf of bread. But the shape isn't just a formal flourish: the curves at the roofline help to drive the prevailing winds to a row of wind turbines at the building's peak."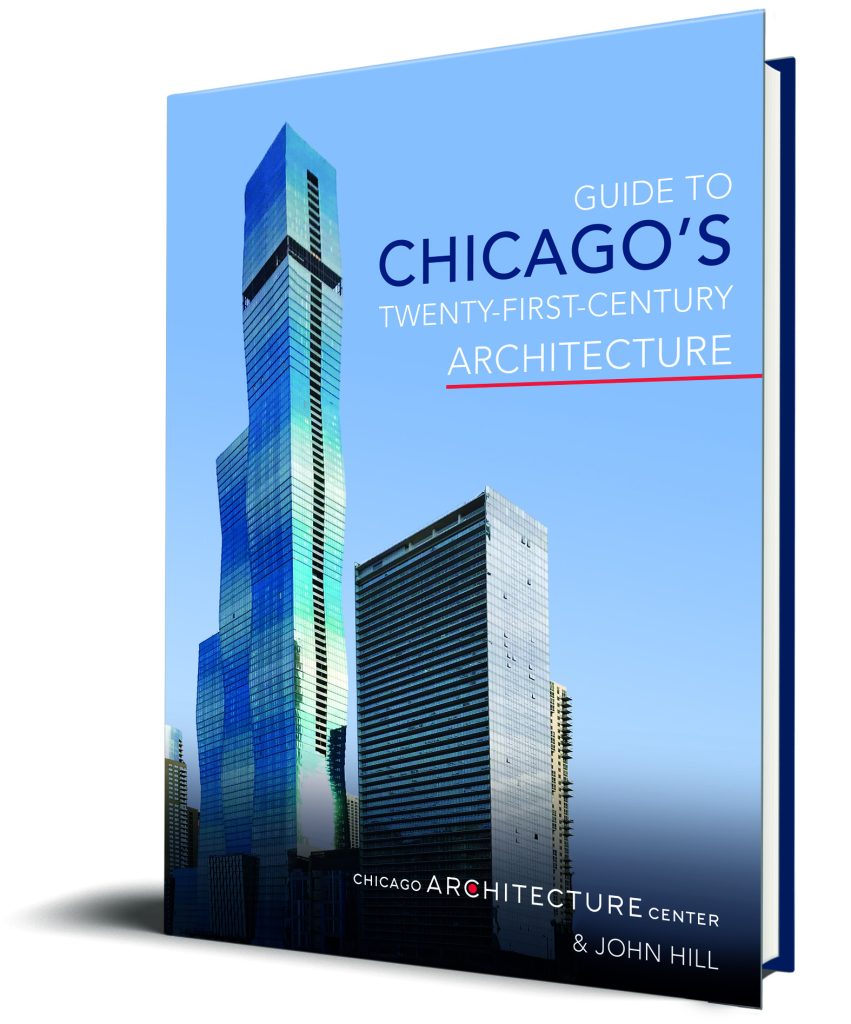 Guide to Chicago's Twenty-First-Century Architecture
Explore a new century of architecture in one of the world's majestic cityscapes. With almost 400 color photos and maps of 24 walking tours created by the experts at the Chicago Architecture Center.