Concluding our look at a few of Chicago's quirkier architectural treasures with the Guide to Chicago's Twenty-First-Century Architecture, by the Chicago Architecture Center and John Hill. See here and here for earlier parts of the series.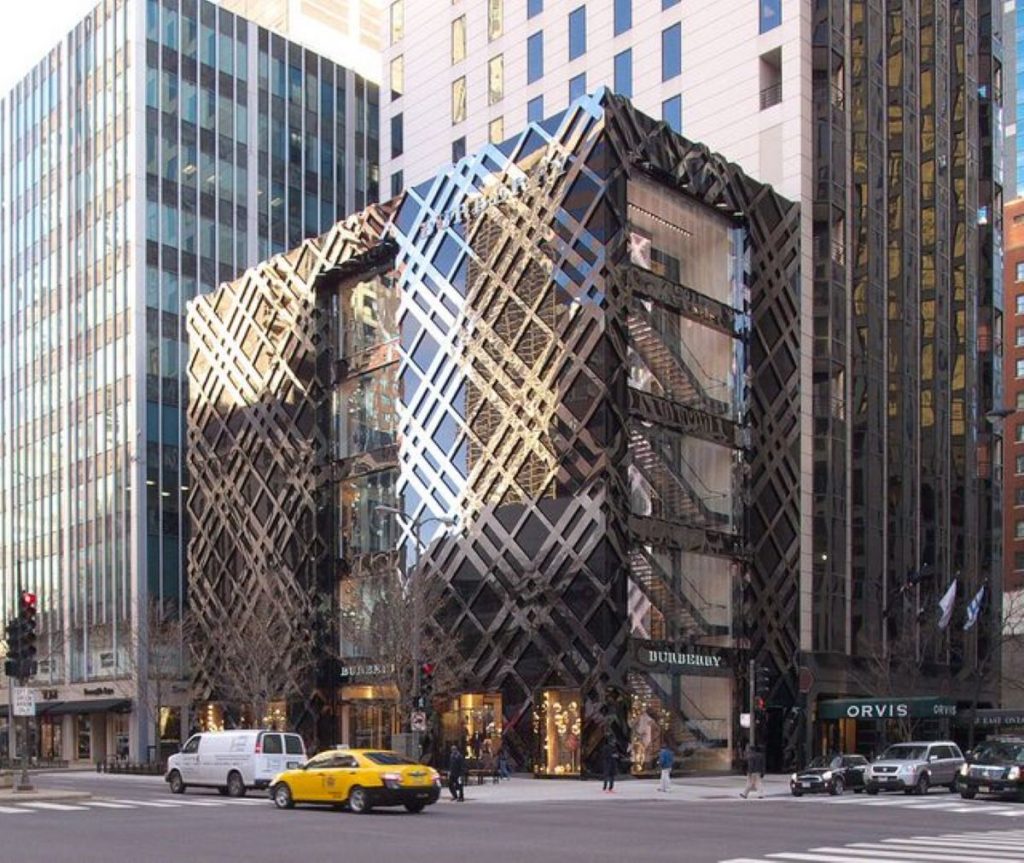 Burberry Flagship Store
633 North Michigan Avenue
Plaid buildings, plaid clothes. Great in moderation, but too much becomes overwhelming.
Located on the Magnificent Mile, the Burberry Flagship is hard to miss even if you don't need a trench coat. Then again, you have to try hard in this area. North Michigan Avenue is American retail taken to giga levels and you'd have to go way beyond plaid to earn the description "over the top."
The Guide explains:
"The British label's in-house design­ers, working with the architects at Callison Barteluce (now Callison), took Burberry's signature tartan, scaled it up to five stories, turned it 45 degrees, and rendered it in a mirror-polished and black-tinted stainless steel that glows at night through recessed LED strips."
Brick Weave House
1922 West Race Avenue
Heading west on Grand Avenue from downtown eventually takes you to the neighborhoods beyond the Kennedy Expressway. Near Grand and North Damen Avenue sits this distinctive, boxy residence. The brick walls enclose the front of the house but allow light to escape. "The plan of the house is flipped from the norm," the Guide tells us. "The garden (behind the brick walls) and garage that would typically be off the alley are instead off the street. Likewise, the living room is a double-height space at the very back of the house."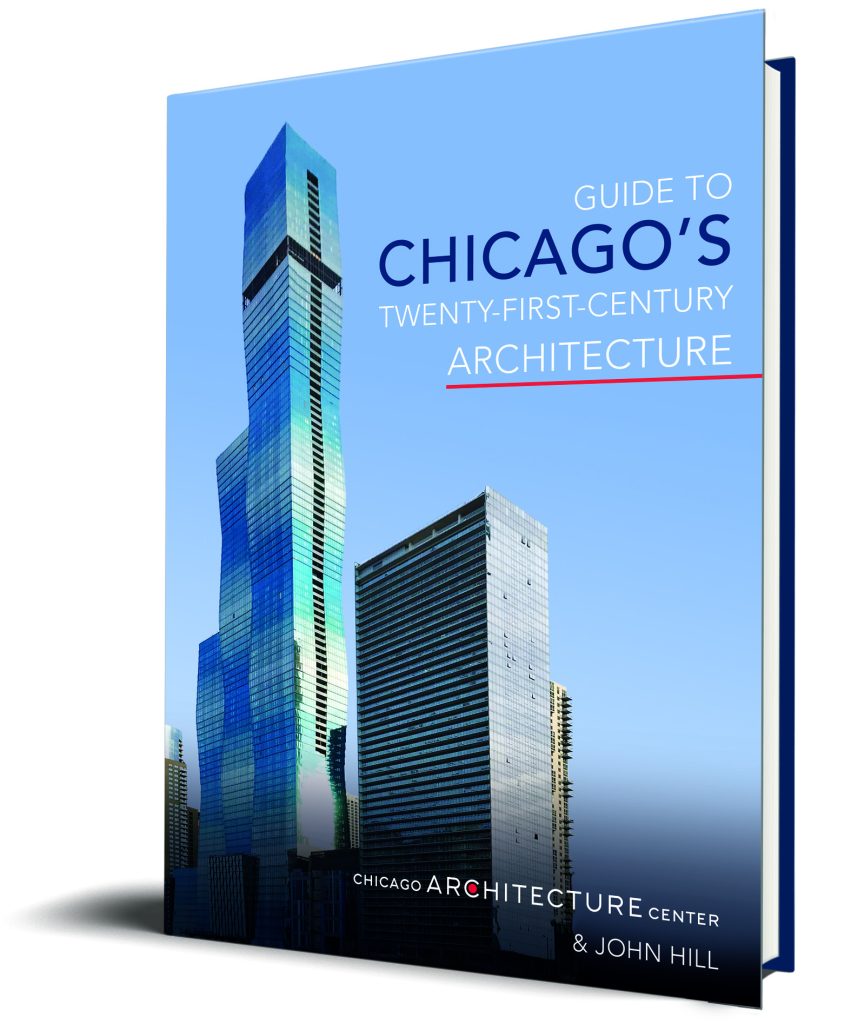 Guide to Chicago's Twenty-First-Century Architecture
Explore a new century of architecture in one of the world's majestic cityscapes. With almost 400 color photos and maps of 24 walking tours created by the experts at the Chicago Architecture Center.