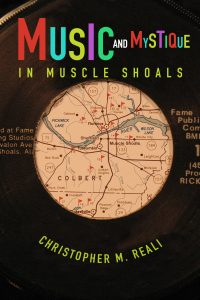 Please join us in welcoming the return of UIP's The UPside podcast!
We can't think of a better way to kick off of this re-release than with an interview with Christopher M. Reali, author of Music and Mystique of Muscle Shoals. Reali's new book is part of the Music in American Life series, which is celebrating it's fiftieth anniversary this year.
Reali is interviewed by Elizabeth Hess, former UIP journals marketing assistant with over twenty years of radio experience, who brought The UPside to life. Hess says, "this important resource, which was started in 2020, gives authors and editors a chance to discuss their specific subject areas and research topics. It starts with a simple conversation and always ends with the audience learning more. I am excited to pick up where we left off."
Listen to Dr. Reali's episode here.