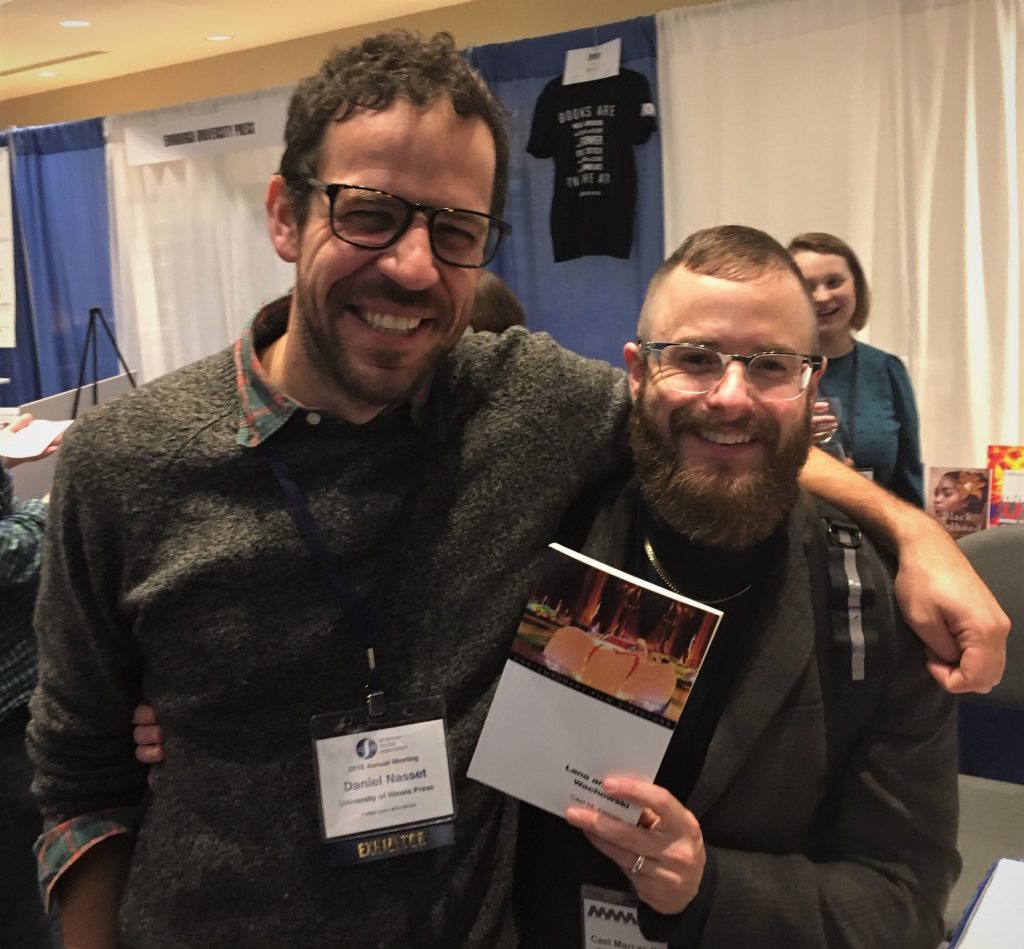 We are delighted to announce that Daniel Nasset is the new editor-in-chief at the University of Illinois Press. Danny came to Illinois as an assistant acquisitions editor in 2009, becoming an acquisitions editor in 2011 and a senior acquisitions editor in 2016. Danny has distinguished himself with his acquisitions in in history, sports, American studies, communication and media studies, and Chicago politics.
Nasset says "I feel truly lucky to have grown at a press like Illinois. I love the long history and commitments of our publishing program; our lists engage with issues of critical importance. My luck also extends to the talented collection of colleagues that served as mentors and teachers; if not retired, almost all of them are now editorial directors or directors making waves in the AUP community. Looking ahead, I am excited by the prospect of sharing what I learned with a new generation of editors as we chart the future of the books program at Illinois."
Please join us in welcoming him to this new role!