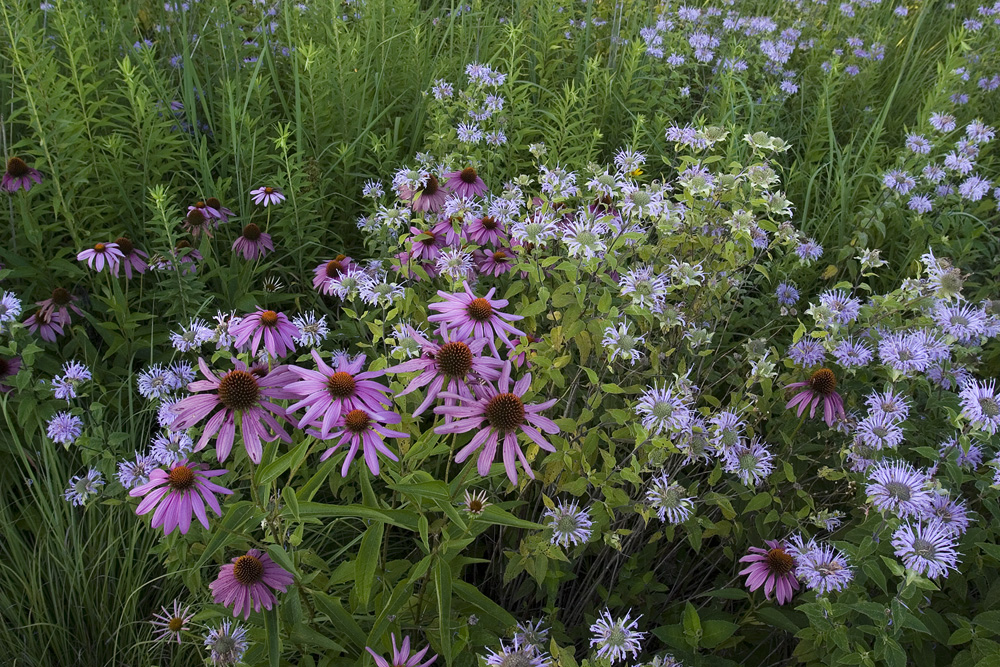 The Ballard Nature Center is a glimpse into what Illinois was like before the landscape gave way to cultivation for corn and soybeans.
Located between Altamont and Effingham, just off old Route 40, Ballard Nature Center is a remarkable prairie restoration that is host to a diversity of dragonflies, colorful native flowers and plenty of wildlife.
Ballard Nature Center is featured in Exploring Nature in Illinois: A Field Guide to the Prairie State. Throughout the book naturalists Michael Jeffords and Susan Post invite you to discover fifty preserves, forests, restoration areas, and parks in the Land of Lincoln.
Each Wednesday we'll preview some of the unexpected beauty of Illinois's prairies, lakesides, river bottoms, and woodlands found within the book. . . . just in time for you to plan a weekend trip.
You'll find maps and descriptions of these wild places in Illinois, including many hard-to-find sites, within the pages of the book.