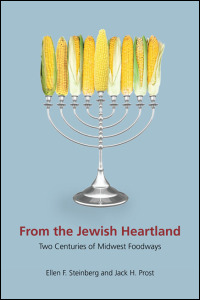 The April 19, 2011, edition of Chicago Public Radio's Eight Forty-Eight program featured a conversation with Ellen Steinberg and Jack Prost, co-authors of the forthcoming book From the Jewish Heartland: Two Centuries of Midwest Foodways.
The book will ship from the printer in June for a July publication date.
Be sure to check out the web-only link, on the Chicago Public Radio site, to Ellen & Jack's discussion of gifilte fish in Minnesota.