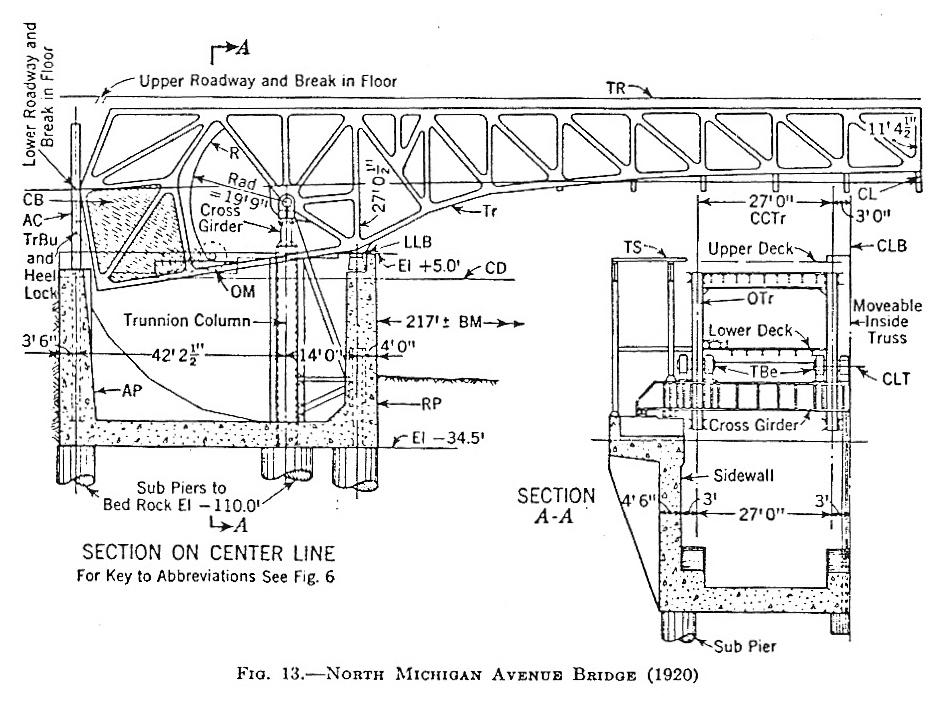 It would be hard for any visitors or residents of modern-day Chicago to think of Michigan Avenue as a "quiet, tree-lined residential street."  Yet, Patrick T. McBriarty, author of Chicago River Bridges, writes that just one of the city's movable bridges transformed the major north -south thoroughfare over the river.
In his article for The Chicago Architecture Blog, How the Michigan Avenue Bridge Made Chicago What it is Today, McBriarty writes:
The bridge provided a dramatic boon to the city during the 20th century. More than just relieving congestion and beautifying the city, the bridge spurred real estate development and economic growth all along Michigan Avenue. Before the bridge, Pine Street (later renamed North Michigan Avenue) was a quiet, tree-lined residential street; the bridge and boulevard brought dramatic changes to create the Magnificent Mile and the Gold Coast neighborhood on the North Side. In the decades that followed, Chicago's "main street" shifted from State Street to Michigan Avenue.
Top photo: Design drawing of the double-deck Michigan Avenue Bridge built in 1920. Public Domain from City of Chicago. From Chicago River Bridges (c) University of Illinois Press, 2013.