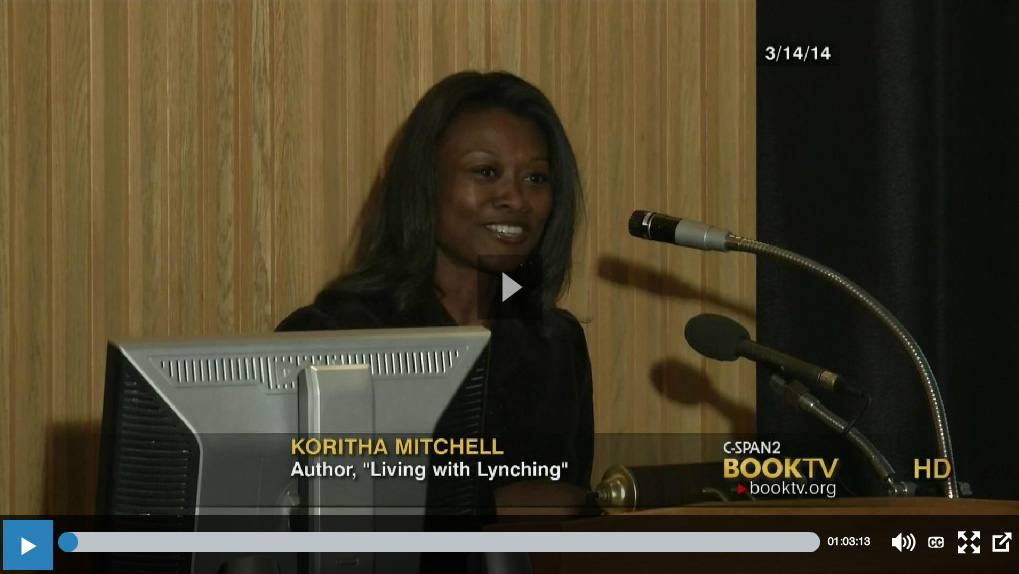 On Friday, March 14, 2014, Koritha Mitchell, author of  Living with Lynching:  African American Lynching Plays, Performance, and Citizenship, 1890-1930, spoke at the James Madison Memorial Building of the Library of Congress.
At the event Congresswoman Sheila Jackson Lee presented the author with a Certificate of Congressional Recognition.
The program, which was presented by the Library's Humanities and Social Sciences Division, ran on C-SPAN2's BookTV Sunday, March 30th.