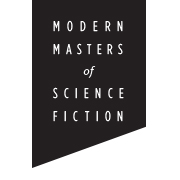 The Locus Science Fiction Foundation announced the winners of the 2016 Locus Awards on Saturday, June 25, 2016 in Seattle WA.
Some fantastic books were honored including Letters to Tiptree, edited by Alisa Krasnostein & Alexandra Pierce (Twelfth Planet), which took home top honor for a non-fiction book.
Also nominated in the Non-Fiction category were three books in the University of Illinois Press Modern Masters of Science Fiction series.
The Locus Awards were chosen by a survey of readers in an online poll that ran from February 1 to April 15, 2016.