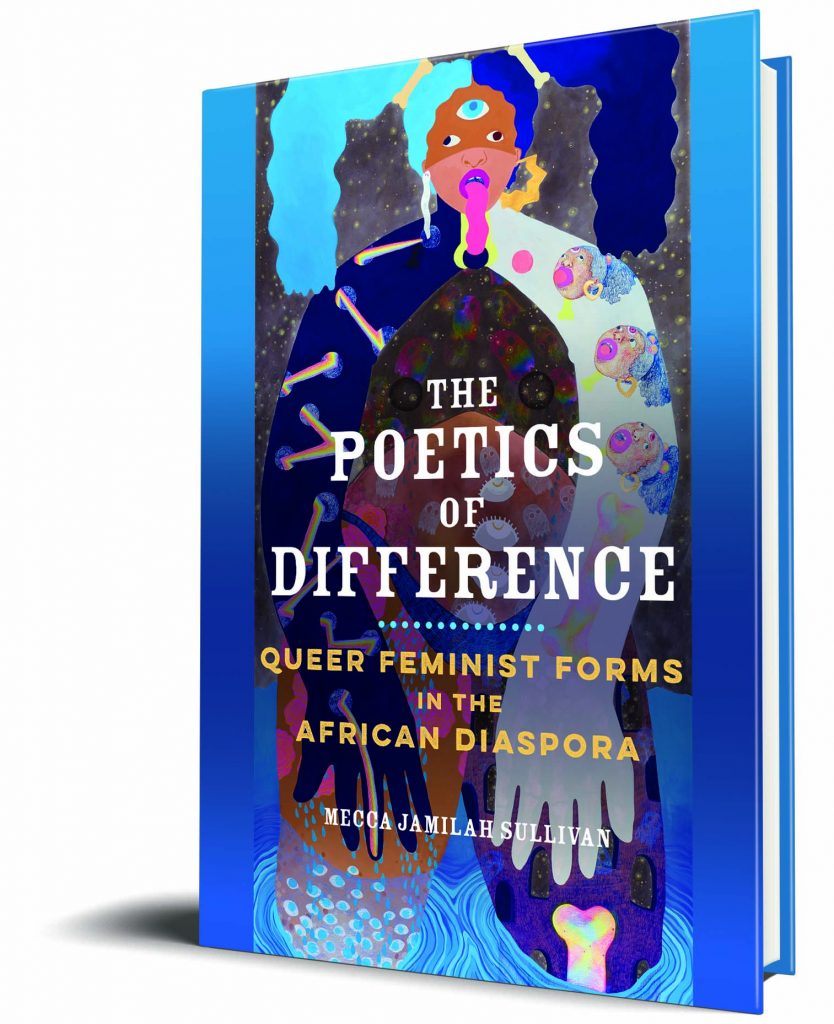 Mecca Jamilah Sullivan, author of The Poetics of Difference: Queer Feminist Forms in the African Diaspora, answers questions on her literary influences, discoveries, and reader takeaways from her book.
Q: Why did you decide to write this book?
I have always been interested in the formal choices black queer and feminist writers make—when to shift between narrative voices, when to break poetic form, when to explode a genre and when to invent a new one entirely. For me, these moments of textual difference are often connected to larger engagements with difference and power, and with what we term intersectionality. Especially in recent years, we've seen multiple interpretations and resonances of the concept of intersectionality, a term that has taken on sometimes vastly different meanings in contexts. It's been fascinating to witness the popularization of the term as a way of talking about the interconnectedness of race, class, gender, and sexuality outside of academic discourse in the last several years. And, at the same time, some scholars have come to question the viability and usefulness of intersectionality as a framework for understanding difference and structural power in our current landscape. In both conversations, I have found that the critical possibilities of intersectionality as a tool creative production have been underexplored. This is understandable, on one level, given that the term emerges from the groundbreaking work of legal scholar Kimberlé Crenshaw in 1989. Yet as a literary scholar and a creative writer, I've found myself tracing the lineages and legacies of this concept in the creative and formal choices of black queer and feminist artists from poets like Ntozake Shange and NourBeSe Phillip to memoirists like Janet Mock and rappers like Krudxs Cubensi and Missy Elliot. Black queer and feminist artists have been doing the work of intersectional analysis for decades—longer—and I think this is the time for literary theory to take their theoretical interventions seriously, to learn to read and re-read their work.
Q: Who were your biggest influences?
Here is my pantheon: Audre Lorde, Toni Morrison, and Ntozake Shange. Their voices guide all my writing. In many ways, this book for me was about understanding how black queer and feminist writers theorize and teach through the poetics of their texts. I am arguing that when Lorde insists on naming her work of life-writing a "Biomythography," which is the genre she invents to describe her 1982 narrative Zami, or when Shange invents the genre of the "choreopoem" to signal the inseparability of poetry and dance in her 1975 for colored girls who have considered suicide/ when the rainbow is enuf, or when Toni Morrison uses multiple shifting point-of-view strategies and invented languages to articulate black gender and sexuality in her 2003 novel Love, all of these writers are teaching us to read differently—to read difference and to read for difference in ways that center black feminist experience. For me, this kind of learning can't be unlearned. These ways of reading have influenced my writing in this project. In the same way that these texts speak in multiple ways to articulate difference, I see The Poetics of Difference as a multivocal conversation rooted in literary studies, Africana studies, and queer and feminist studies discourses, but one that, hopefully, extends to broader communities within and beyond the academy that get their life from black feminist creativity, as I do.
Q: What is the most interesting discovery you made while researching and writing your book?
I love this question. There were many discoveries, and I've continued to think about so many parts of this book as time has gone on. I suppose one of the biggest discoveries was how central questions of language and translation became to the project. As someone trained in English literature, I originally imagined this book as a study of English-language texts. And it is, for the most part. But early in the process it became clear that taking on an Afrodiasporic framework truly invested in difference meant destabilizing my understanding of "English" in a way that unsettled disciplinary logic, even as it made all the sense in the world to me. The decision to include multilingual texts by artists like Krudxs Cubensi (who rhyme in both Spanish and English) and Shange (who includes elements of Kreyol, Spanish, French, and other languages in her poetry and stage work), led me to incorporate elements of translation into my own methodology. This ended up opening my perspective on language in important and necessary ways. I realized that language wasn't an organizing principle for my study—it was actually the opposite; it was the substance, sometimes useful and sometimes inhibiting, that these artists used to deconstruct and dis-organize oppressive structures of categorization. Approaching a black queer feminist diaspora through literary poetics allowed me to re-think the fixity of "language" as both a concept and a structuring frame for literary analysis. The big yield of this was that I came to understand that black queer feminist theorizing always speaks multiple languages, and there is both pleasure and power in learning to read them all.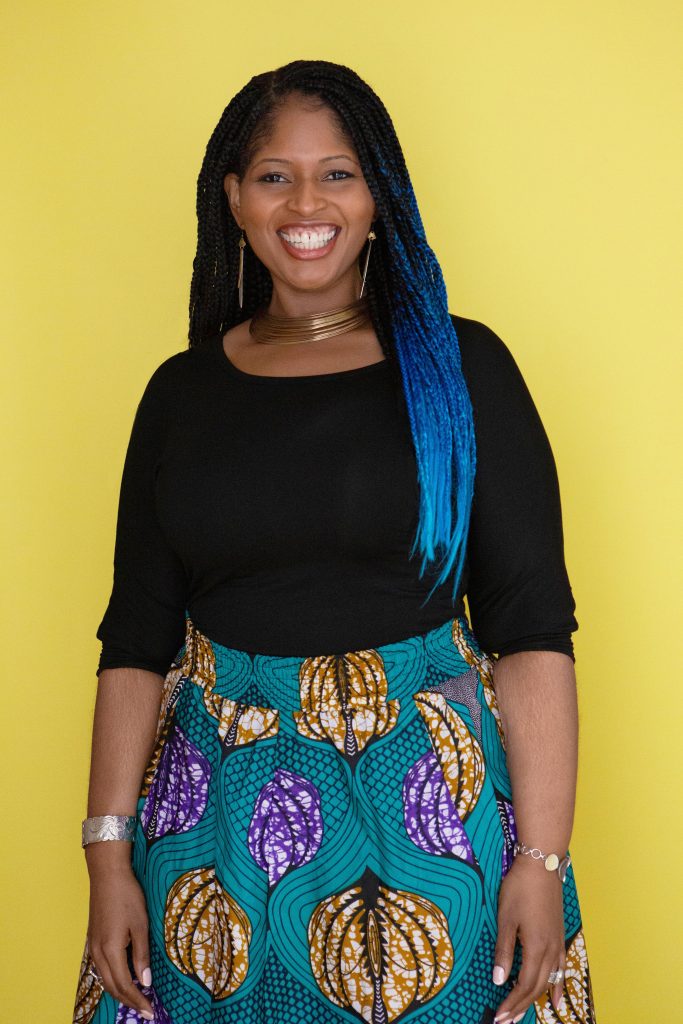 Q: What myths do you hope your book will dispel or what do you hope your book will help readers unlearn?
Ntozake Shange says: "if you are . . . female & black in the u.s.a/ . . . you have one solitary voice/ though you number 3 million/ no nuance exists for you/ you have been sequestered in the monolith."[1] She's talking about the burden of representation and the dangers it presents for black women artists, particularly in the context of literary publishing. And though she's writing in 1978, the point is just as urgent for us in 2021. Right now, in the United States, for example, we are witnessing several industries declare an intent to increase representation of multiple groups, including black women. And yet Shange's warning is crucial—when representation produces monolithic or even two-dimensional portrayals of black woman life, it is at worst damaging and at best tragically incomplete. The "nuance" she talks about is the infinite complexity, contradiction, and texture of black feminist subjectivity that is often erased from dominant white cultures, both by the structural forces that determine which books, songs, videos etc. circulate and by a larger refusal, reluctance, or inability to truly read the nuance and complexity of black women and black queer people. When we grapple with the fusion of image and story in Zanele Muholi's photography, for example, and don't take in her critique of lesbian embodiment, or when we watch a partly-animated Lizzo and Cardi B video and refuse to see their critiques of fatness, motherhood, and desire, we, too, are sequestered in the monolith. The Poetics of Difference proposes that reading differently is one way out.
Q: What is the most important idea you hope readers will take away from your book?
I hope this book helps people take note of how they read work by black women and black queer people. I hope it helps folks to reflect on their own reading practices, and to access the pleasure and challenge of reading and re-reading black feminist texts with an eye toward taking in their critiques of power.
Q: What do you like to read/watch/or listen to for fun?
I'm always woefully behind on film and television, although the past year-and-a-half has given me a chance to catch up, especially on documentaries and docuseries about black culture lately. As a foodie, I enjoyed High on the Hog. I also thought the Mary J. Blige documentary, My Life, was really beautiful, and it got me thinking I'd like to write about Mary one day. I will also confess that I have a soft spot for black biopics, the cheesier the better. As a 90s hip hop head, I'm looking forward to the new Wu-Tang movie. I may or may not have a secret fascination with portrayals British reality television, too—particularly its portrayals of black women.
---
[1] Ntozake Shange, "takin a solo/ a poetic possibility/ a poetic imperative." (1978). New York: St. Martin's Press, 1991