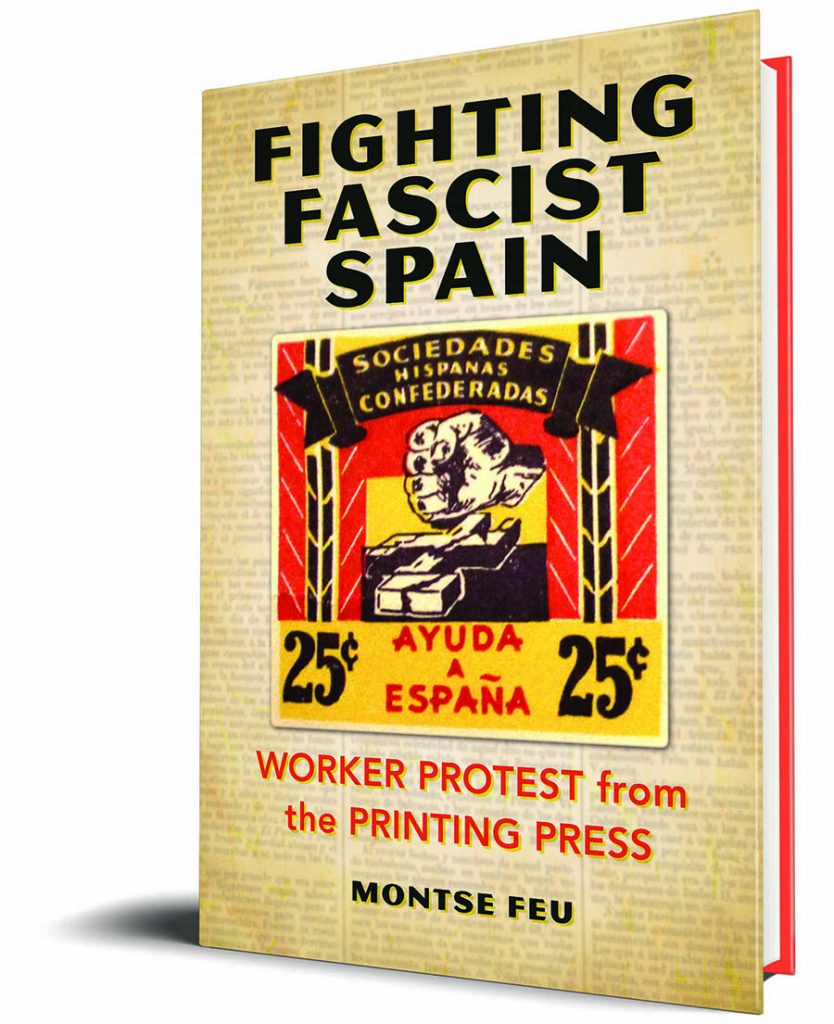 Montse Feu recently answered some questions about her book, Fighting Fascist Spain: Worker Protest from the Printing Press. She is also a co-editor of the recent UIP book Writing Revolution: Hispanic Anarchism in the United States.
Q: Why did you decide to write this book?
I wished to bring to light the unprecedented solidarity and vigorous anti-fascist culture of workers, members of the Sociedades Hispanas Confederadas (SHC). This grassroots confederation of US Hispanic societies published the periodicals Frente Popular (1936-1939) and España Libre (1939-1977). SHC and its periodicals protested against Francisco Franco's uprising and regime, reported on the political persecution under the dictatorship, and preserved and made available working-class culture and thought. Financially and legally, the SHC and its print culture kept workers mobilized and engaged in fundraising efforts to help refugees, political prisoners, and the underground resistance in fascist Spain.
Q: Who were your biggest influences?
My biggest influences were the hidden antifascists I have uncovered in my research, as well as the previous scholars who wrote about SHC: Marta Rey García, Maria Angeles Ordaz Romay, and Ana María Valera-Lago. More broadly, I write standing on the shoulders of scholars such as Paul Avrich, Jesse Cohn, Chris Ealham, Jennifer Gugliemo, Lily Litvak, Nicolas Kanellos, Gary R. Mormino, Javier Navarro Navarro, George E. Pozzetta, Paul Preston, and Kenyon Zimmer, among many fabulous antifascist and anarchist researchers published today. I continue to be inspired by research projects and communities such as the Recovering the US Hispanic Literary Heritage, the Research Society for American Periodicals, and the North American Anarchist Studies Network.
Q: What is the most interesting discovery you made while researching and writing your book?
Anarchist and socialist periodicals flourished with abundant antifascist culture and literature, which was intrinsic to workers' activism and solidarity. Satirical chronicles, cartoons, journalism, literature, and theatre showed a preoccupation with the representation of heterogeneity and joy. In other words, their anti-authoritarian and emancipatory practices foregrounded the creation of distinctive knowledge and culture from below. Despite the dehumanization that progressive and radical workers suffered during the Cold War by mainstream media and state power, many of the inclusive, critical, political, and education practices we live by today were already in effect during the last century in radical workers' associations. Significantly, anarchist awareness of the pernicious effects of master narratives, their fostering of inquisitive minds, and the conceptualization of possible worlds have remained a permanent influence in postmodern theory and literature. Despite the patriarchal culture of the time, it has been extraordinary to see the fundamental role played by women in protesting, fundraising, and keeping antifascist theatre alive. A heart-piercing discovery is how much of this wealth of solidarity, political thought, and culture has been lost and discredited because working-class periodicals have not been adequately preserved, researched or published about.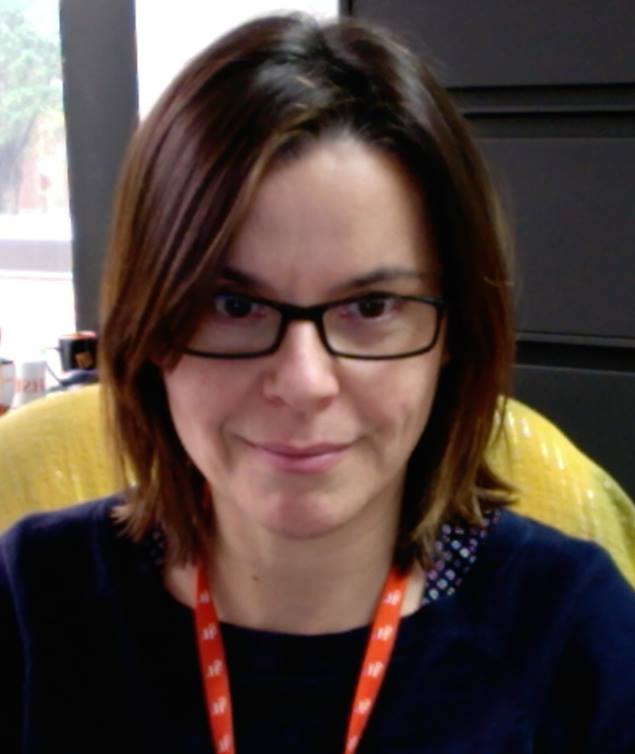 Q: What myths do you hope your book will dispel or what do you hope your book will help readers unlearn?
I hope my research will help contest the Cold War narrative that fascism was defeated in Europe. For Spaniards, fascist practices continued for decades. Another myth from that era is the vilification of those who did not follow fascist, capitalist, or mainstream politics. Workers have historically proven to be perfectly capable of organizing themselves and transforming society. I hope to show that worker associations are extraordinarily positive societal forces that are crucial for intellectual and cultural progress in any society.
Q: What is the most important idea you hope readers will take away from your book?
The workers' exemplary solidarity, voluntary collective action, self-governance, and culture, which addressed one of the most revolutionary questions fighting fascism: How do we care for others? With their uncompromising critique of fascist power and violence, the SHC produced a legacy of solidarity, engagement with others, and popular joy that resisted the normalization of fascism. Individually, caring for others ferrets out any arrogance from our hearts; collectively, it continues to dignify both Spanish and American democracies. The SHC's legacy, thus, remains relevant today.
Q: What do you like to read/watch/or listen to for fun?
I love reading fiction and opinion columns, listening to informative radio and podcasts, and I entertain myself by watching crime mysteries and comedy. I do so in three languages, which allows me to enjoy diverse perspectives on many issues and case scenarios. I also treat myself to listening to world folk music. I love it.
---