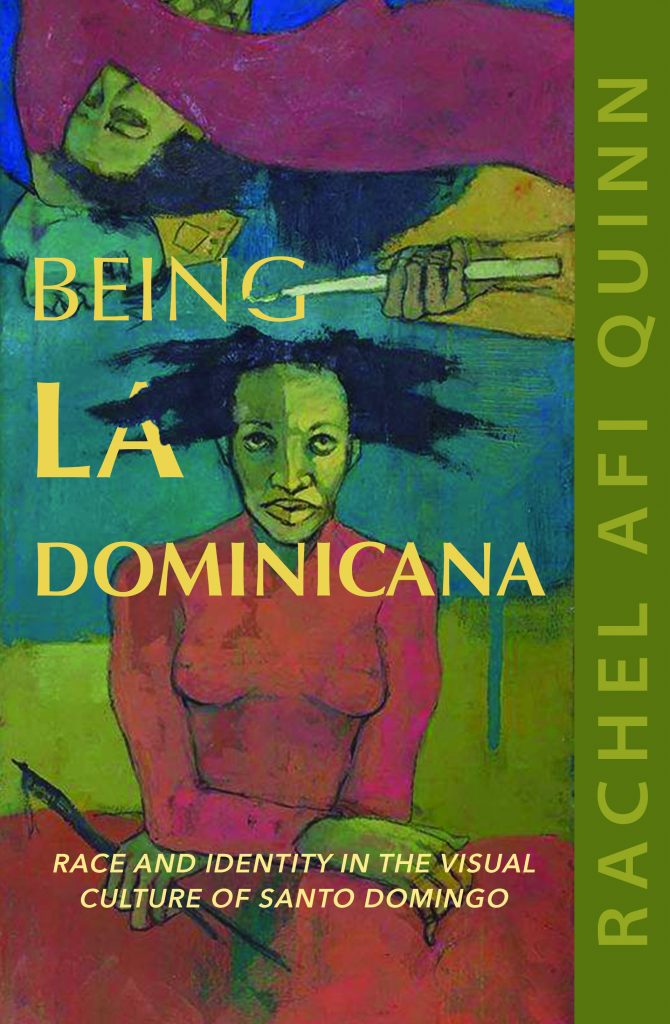 Rachel Afi Quinn, author of Being La Dominicana: Race and Identity in the Visual Culture of Santo Domingo , recently answered some questions about what inspired her to write her new book and the discoveries she made in the process.
---
Q: Why did you decide to write this book?
I embarked on this research project well over a decade ago because I had a lot of questions about mixed race identity based on my own experiences. Eventually, I sought to look beyond the context of the US for ideas and answers. I hoped to understand more about the fluidity of racial identity and how socially constructed categories of identity take shape. Having had my own experiences as a mixed race person of Jewish and Ghanaian heritage, including being racialized differently depending on the context I was in, I wanted to know how it was possible that in the US I was Black but in West Africa I was decidedly white. In the Dominican Republic, my mixedness I was no longer the exception. I imagined that Dominican women might have experiences similar to my own and valuable insights to share about racial ambiguity and malleability.
Q: Who were your biggest influences?
This is a hard question for me because the journey to completing this book has been long and every step of the way I was looking to learn from feminist activists and scholars, hoping I might find a place for my own voice in conversation with them. Long ago, I oriented myself to this ethnographic project based on what I had learned from Chandra Mohanty and Beverly Guy-Sheftall about doing transnational feminist scholarship. And well before that, I spent three years of working with the fine folks at California Newsreel, in particular Cornelius Moore, Rahdi Taylor and Larry Adelman, who shaped the ways I see representations of Blackness in film and visual culture. All along, Black women's literature as racial theory has informed my work—truthtellers such as Gwendolyn Brooks, Ann Petry, Nella Larsen, Lorraine Hansberry and Toni Morrison (and so many more), continue to inform my analysis, while Danzy Senna's theorizations of mixed race have remained critical to the ways I have thought about racial ambiguity and the mixed race body over the years.
I have been tremendously influenced by the many different Dominican women I got to know while living in Santo Domingo, both the young people who thoughtfully answered questions about their lives and the Dominican feminist activists doing the work for the long haul—many of whom I got to see in action. I am thinking of the incredibly influential late activists Magaly Pineda and Sonia Pierre. But today also I see the efforts of Dominican feminists Sergia Galván, Laura Bretón and Esther Hernández, and artist-activists Xiomara Fortuna, Yaneris González Gómez, Lorena Espinoza Peña, Isabel Spencer and members of the Teatro Maleducadas collective, shift the popular discourse on race and gender in the Dominican Republic and beyond.
I was only able to imagine this book thanks to generous interdisciplinary scholars in Dominican studies who were quiet role models or thoughtful mentors to me along the way, including (but hardly limited to) Lorgia García Peña, Maja Horn, Ana S.Q. Liberato, Elizabeth Manley, and Raj Chetty. Anthropologist Aimee Cox's book Shapeshifters helped me to imagine how I might structure an ethnographic project around the lives of black women and Elora Chowdhury's transnational feminist methodology inspires my own, while both Krista Thompson and Nicole Fleetwood's theorizations of blackness and visual culture provided me with an invaluable pathway to doing this work.
Q: What is the most interesting discovery you made while researching and writing your book?
One thing I discovered really late in my project is surrealism as a lens of analysis. It helped me to think about navigating the many contradictions of life in the Dominican Republic under neoliberalism. Previously, I had not been a huge fan of Surrealist art but I came to understand the disaffection out of which it emerged, which resonated with me and with this project. Living in Houston I have had access to the Menil's impressive collection Surrealist art and public discussions of the works. Surrealist thought of another era, that I was slow to appreciate, helped me to better recognize some of the details of Dominican women's cultural productions and consider differently the significance of racial and gender ambiguity that emerges in their works.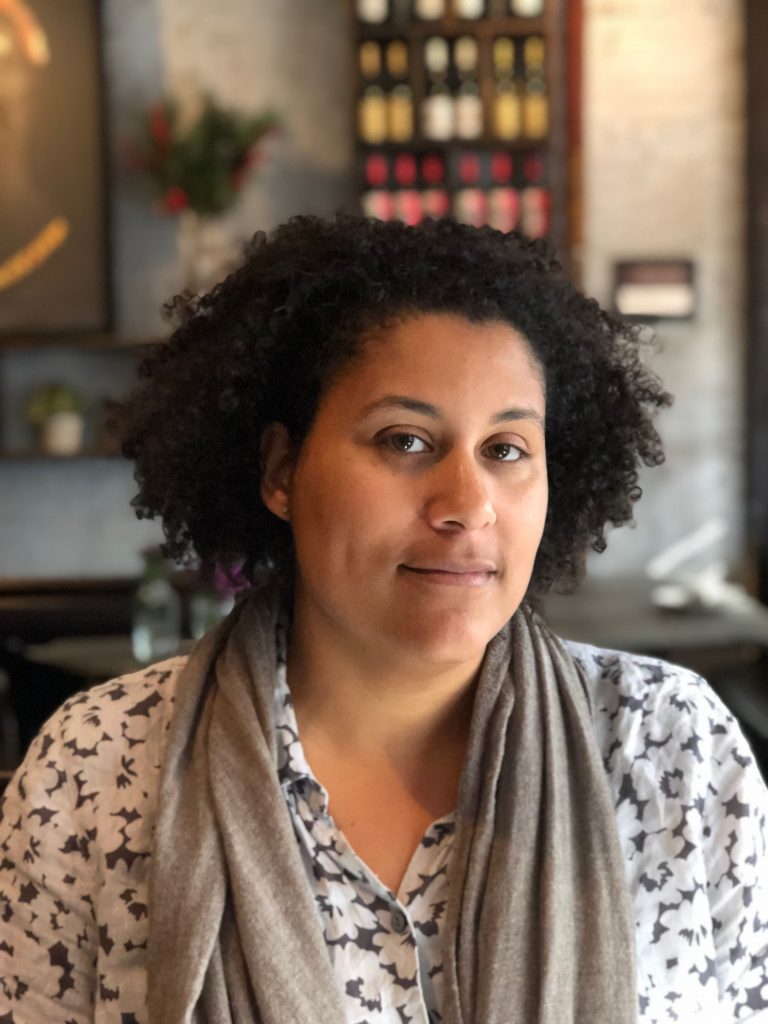 Q: What myths do you hope your book will dispel or what do you hope your book will help readers unlearn?
I love this question. When students remark that that have had to unlearn many of the things they believed to be true about race, I know I have done my work well as an educator. I hope that Being La Dominicana will not only offer readers a window into contemporary life in Santo Domingo – a world that from my vantage point is particularly hypervisual and queer – but that it will unsettle any assumptions that mixed race people of African descent experienced their racial identities as fixed. I also hope that my scholarship works to dispel the myth that Dominicans are confused about their racial identities, when in fact the ways that race is discussed and understood in the Dominican Republic is no more surprising than the ways we are taught to invest in and see race in the US and other parts of the world; so many factors go into socially producing racial identities.
Q: What is the most important idea you hope readers will take away from your book?
I hope that readers will come away with a better understanding of the importance of specificity of context for producing race and gender, particularly in a transnational world, and recognize how Dominican women in Santo Domingo draw on a broad range of influences for self-making—sometimes from moment to moment. But at the same time, I hope this book contributes to and inspires scholarship that expands the ways that scholars approach research within communities that we do not come from but often seek to join and connect with across shared transnational feminist values.
Q: What do you like to read/watch/or listen to for fun?
I love so many of the films I've curated for a class on Black girlhood, and it's a pleasure to share them with students–though the content is typically very heavy. I'm thinking of Black Girl, Crooklyn, Pariah, Bande de filles, and La Hija Natural. I also enjoy the Civil Rights Movement documentaries Freedom on My Mind, At the River I Stand and a range of new Latin American filmmaking, as well as new works from India that capture urban contemporary life like Zoya Akhtar's series Made In Heaven. Staying home during the pandemic, I've been curious about how Netflix serves up today's global media, as I watch contemporary series from Mexico, Korea and the UK. I've really missed going to the Latin Wave film festival at the Museum of Fine Arts Houston and spending time at Houston's museums in general.
---