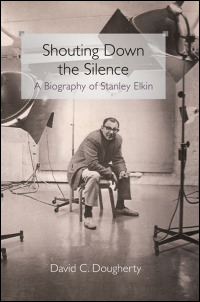 On February 28, New York City's upper east side Barnes & Noble (150 East 86th Street) will host a Writers on Writers program to discuss American novelist Stanley Elkin.
The two panelists are Sam Lipsyte, critically acclaimed author of the recent book The Ask, and David Dougherty, author of the University of Illinois Press book Shouting Down the Silence: A Biography of Stanley Elkin.
The panel will begin at 7:00 p.m.