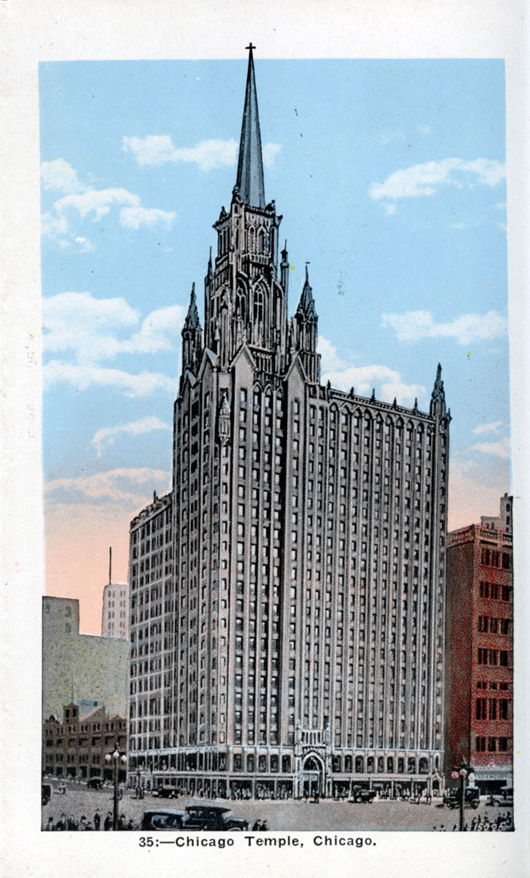 Chicago Temple, corner of Clark and Washington Streets.  Holabird and Roche, 1923.  View from northwest.  (Contemporary post card, collection of the author)
The most provocative challenge to the outdated height limit was the Chicago Temple, designed by Holabird & Roche. . . . A combination of commercial and Gothic styles integrated the tower with the 260-foot office block below, a unifying slight-of-hand that Holabird & Roche would explit in their later work, and that seemed an architectural unification of God and mammon.
Taken from Chicago Skyscrapers, 1871-1934 (University of Illinois Press, June 2013).