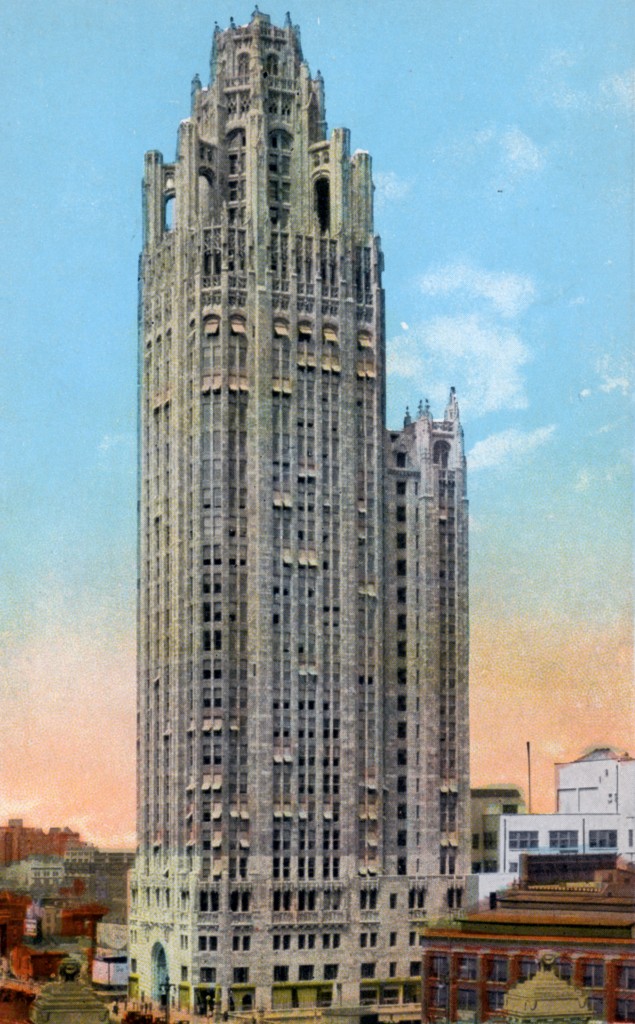 Tribune Tower, 435 N. Michigan.  Hood and Howells, 1925.  View from southwest.  (Contemporary post card, collection of the author)
. . . . the paper announced an open competition in May 1922 to design a new headquarters on the recently opened North Michigan Avenue, and it selected the international team of winners on December 2, 1922. . . . It  included the pre-Temple code-maximum twenty-one stories in a chamfered, vertically striped block and a higher, central ornamental lantern, linking these two elements with a set of eight nonstructural flying buttresses that unified the two code-limited elements with more visual continuity than the block and tower combination of the Wrigley.
 Taken from Chicago Skyscrapers, 1871-1934 (University of Illinois Press, June 2013).