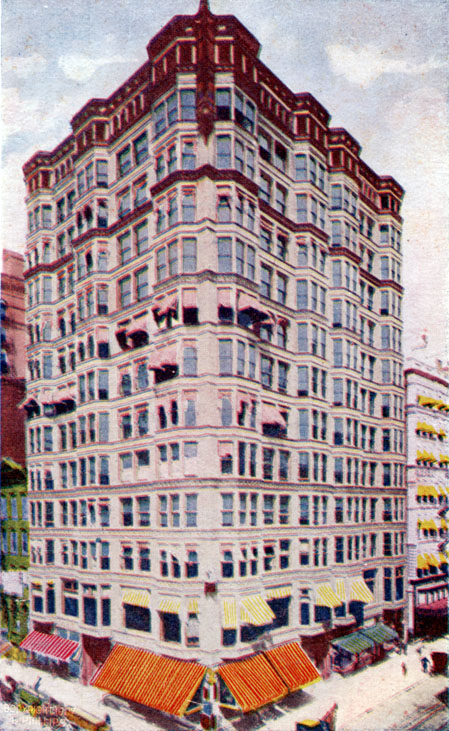 Tacoma Building, corner of La Salle and Madison Streets.  Holabird and Roche, 1889 (demolished, 1929).  (contemporary postcard, collection of the author)
Masonry veneers began to appear on Chicago skyscrapers in the late 1880s as the metal frame became commonplace.  While Jenny and Burnham & Root made modest experiments with iron and steel hybrids, the young firm of Holabird & Roche executed three buildings that definitively separated internal iron frames from external skins of masonry, terra-cotta and glass.
Taken from Chicago Skyscrapers, 1871-1934 (University of Illinois Press, June 2013).