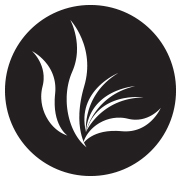 As the United States grapples with its racial legacy, the scholarship we publish is more crucial than ever. As our authors' books make their way out into the world, they serve as a launching pad for discussion, engagement, and activism. To recognize the significant contribution our books can make to the progress of our nation, and to support the Black Lives Matter movement, we reached out to University of Illinois Press authors who have published books since January 2017 in the fields of African American History/Black Studies/African Diaspora and offered each author the opportunity to direct 5 copies of their book to an organization of their choice.
As of today, we have provided 210 books to 46 organizations ranging from museums, high schools, research and community centers, libraries, universities, prisons, and advocacy groups. And the work continues. We know that these contributions were a small gesture, but one we hope will make a lasting impact on the organizations supported by our authors.
---
Beneficiaries of Five Free Books Program:
Association of African American Museums, Atlanta University Center/Robert W. Woodruff Library, Bisemi Foundation, Carter G. Woodson African American History Museum, Center For Black Music Research, Center for Political Education, Central State University, City Voices, Coalition for Prisoners' Rights, DC Center for the LGBT Community, Each One Teach One, East St Louis Senior High School, Greenmount West Community Center, GVSU Office of Undergraduate Research and Scholarship, Harold Washington College, HBCU Library Alliance, Historians Against Slavery, Howard University Libraries, Institute for Justice and Opportunity, International Society of Sons and Daughters of Slave Ancestry, Kutsinhira Cultural Arts Center, Lincoln University, National Association of Black Journalists, New Orleans Public Library, NYPL Correctional Services, Ohio Prison Arts Connection, Ohio Reformatory for Women, Paul Robeson House Museum, Pittsburgh Festival Opera, Prince George's County Public Library, Prison-to-College Program, Project NIA, Revolution Books, Richland County Library — Edgewood Branch, Roosevelt University, Source Booksellers, SUNY College at Old Westbury, The Free Black Woman's Library, The Kansas African American Museum, The Midwest Pages to Prisoners Project; The Public, The Southside Community Art Center, Virginia Union University – L. Douglas Wilder Library & Learning Resource Center, Youth Justice Coalition, WBEZ, Zora's House.
Thank you to the authors who participated:
Naomi André, GerShun Avilez, Sid Bedingfield, Roger Biles, Keisha N. Blain, Sandra M. Bolzenius, Hannah E. Britton, Karen M. Bryan, Fred Carroll, Sarah H. Case, Peter Cole, Richard A. Courage, Steve Cushing, Yvonne Daniel, Emmanuel David, Denise A. Delgado, Esailama G. A. Diouf, Simidele Dosekun, Dawn Durante, Hannah Durkin, Harry Edwards, Tiffany N. Florvil, Tyrone McKinley Freeman, Amanda Frisken, Tiffany M. Gill, Mollie Godfrey, Sandra Jean Graham, Claudrena N. Harold, Nancy A. Hewitt, Gerald Horne, Lynn M. Hudson, Richard T. Hughes, Annette K. Joseph-Gabriel, Bennetta Jules-Rosette, Kurt Edward Kemper, Tammy L. Kernodle, Denise LaSalle, Gary L. Lemons, Keisha Lindsay, Kimberly D. McKee, Jasmine Mitchell, Koritha Mitchell, Danielle Fuentes Morgan, J.R. Osborn, Robert J. Patterson, Tony Perman, Michael J. Pfeifer, Christopher Robert Reed, Eric Saylor, Ian Rocksborough-Smith, Robert E. Weems Jr., Kariamu Welsh, David Whiteis, Phoebe Wolfskill, Vershawn Ashanti Young.