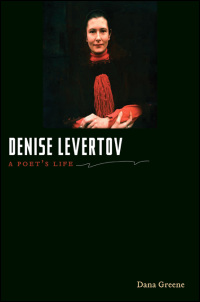 The Smithsonian Institution's National Portrait Gallery will host the exhibition Poetic Likeness: Modern American Poets, which opens in October 2012.
A portrait of poet Denise Levertov (1923-1997) will be included in the exhibit.
In September 2012 the University of Illinois Press will publish the biography Denise Levertov: A Poet's Life by Dana Greene, Dean Emerita of Oxford College of Emory University.
Dr. Greene has been invited to speak at the National Portrait Gallery, in conjunction with the Poetic Likeness exhibition, at 12:00 noon on October 24, 2012, Denise Levertov's 89th birthday.