NWSA and the University of Illinois Press are pleased to announce the winners of the 2020 First Book Prize!
Domale Dube Keys, University of Arizona
For the Survival of Ogoni People: Women's Contribution to Movement-Building in Nigeria and the United States
According to this year's judges, Keys's project is a provocative and necessary monograph that examines the role Ogoni women have played in organizing against transnational environmental injustice. Strongly written and deeply researched, the manuscript tells the powerful story of Ogoni fight against multinational corporation and state government repression, exploitation, and abuse. The greatest strength of this manuscript is its rich ethnographic and historical detail. It tells the story of struggle and survival through the eyes of those whose stories have been eclipsed from the narrative of the Ogoni fight. In this way, For the Survival of the Ogoni People is poised to make a significant contribution to the field of women's and gender studies by focusing on the transnational dimensions of Black women's organizing and contributions African women specifically make to our global political landscape.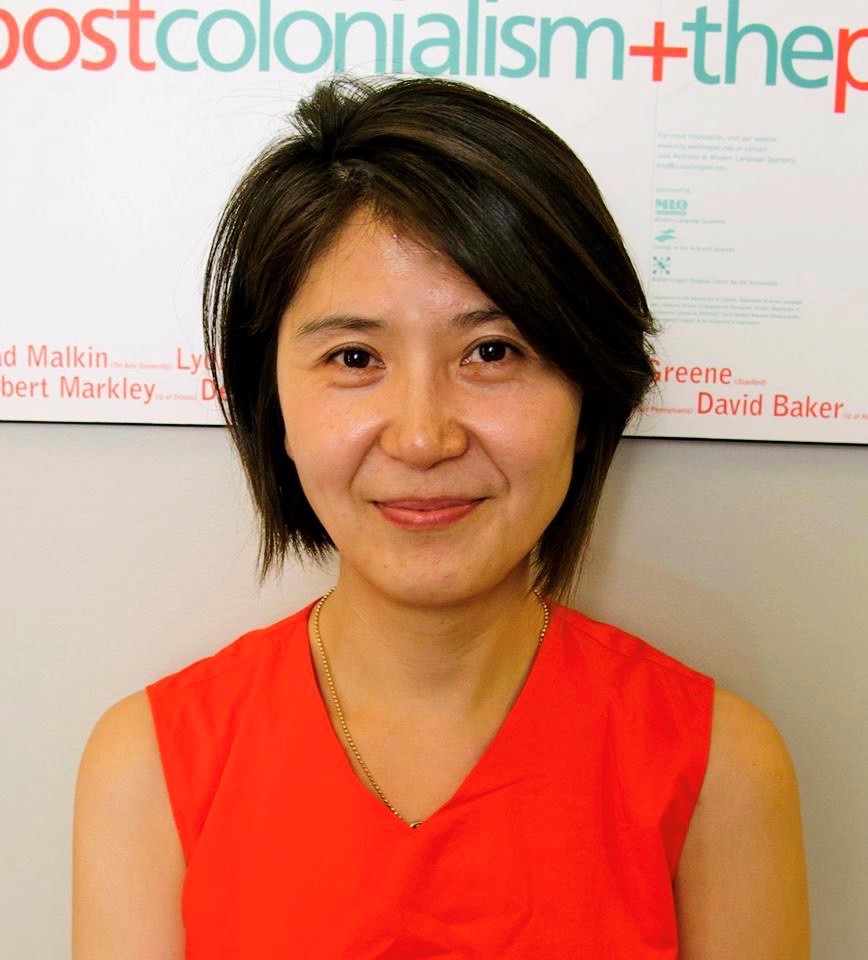 Jiwoon Yulee, Arizona State University
Expressive Struggles: Social Reproduction of Feminized Labor and Neoliberal Time in South Korea
Yulee's beautifully written, thorough, and engrossing project will undoubtedly make crucial contributions to transnational feminisms, Marxist feminist analysis, studies of gendered labor in South Korea and more broadly East Asian labor history, and the study of global capitalism in relation to development and neoliberalism. Yulee argues that prevailing understandings of working-class labor under the condition of global capitalism and neoliberal policies tend to treat the current moment as characterized by a unique set of conditions, as illustrated in the idea that pijonggyujik (precarious work/contingent labor) is a recent phenomenon. Yulee offers a complex, nuanced, and sophisticated analysis that is also very clear in its foundations, motivations, and aims.
NWSA will be recognizing all 2020 award recipients with a virtual awards toast on November 12 at 7:00 pm EST.
Thank you to the prize committee:
Danielle Bouchard, UNC Greensboro
Elizabeth Currans, Eastern Michigan University
Christen Smith, University of Texas at Austin
Past winners of the prize include:
2019 Award: Shamara Wyllie Alhassan, Brown University, Re-Membering the Maternal Goddess: Rastafari Women's Intellectual History and Activism in the Pan-African World
2018 Award: Wen Liu,Assembling Asian America: Psychological Technologies and Queer Subjectivities
Nishant Upadhyay, Indians on Indian Lands: Intersections of Race, Caste, and Indigeneity
2017 Award: Nicosia M. Shakes, Gender, Race and Performance Space: Women's Activism in Jamaican and South African Theatre
Honorable Mention: Elizabeth Verklan, "Objects of Desire: Feminist Inquiry, Transnational Feminism, and Global Fashion"
2016 Award: Michele Eggers, Embodying Inequality: The Criminalization of Women for Abortion in Chile
2015 Award: Erin. L Durban-Albrecht, Postcolonial Homophobia: United States Imperialism in Haiti and the Transnational Circulation of Antigay Sexual Politics
2014 Award: Ethel Tungohan, Migrant Care Worker Activism in Canada: From the Politics of Everyday Resistance to the Politics from Below
2013 Award: Christina Holmes, Chicana Environmentalisms: Decolonizing the Body, Nature, and Spirit
2012 Award: Sophie Richter-Devroe, How Women do Politics: Peacebuilding, Resistance and Survival in Palestine
2011 Award: Erica Williams, Ambiguous Entanglements: Sex, Race, and Tourism in Bahia