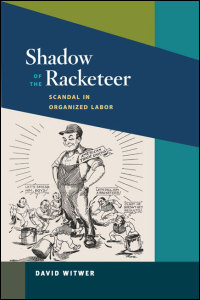 David Witwer's book, Shadow of the Racketeer: Scandal in Organized Labor, has won the journal Labor History's prize for the best book on labor history published in 2009.
The book tells the story of organized crime's move into labor racketeering in the 1930s and details the work of crusading journalist Westbrook Pegler, whose investigative work exposed the mob connections of top labor leaders George Scalise and William Bioff.
EH.Net says: "An engaging and illuminating work on a crucial episode in the development of the image of organized labor in the U.S."
Congratulations, David!