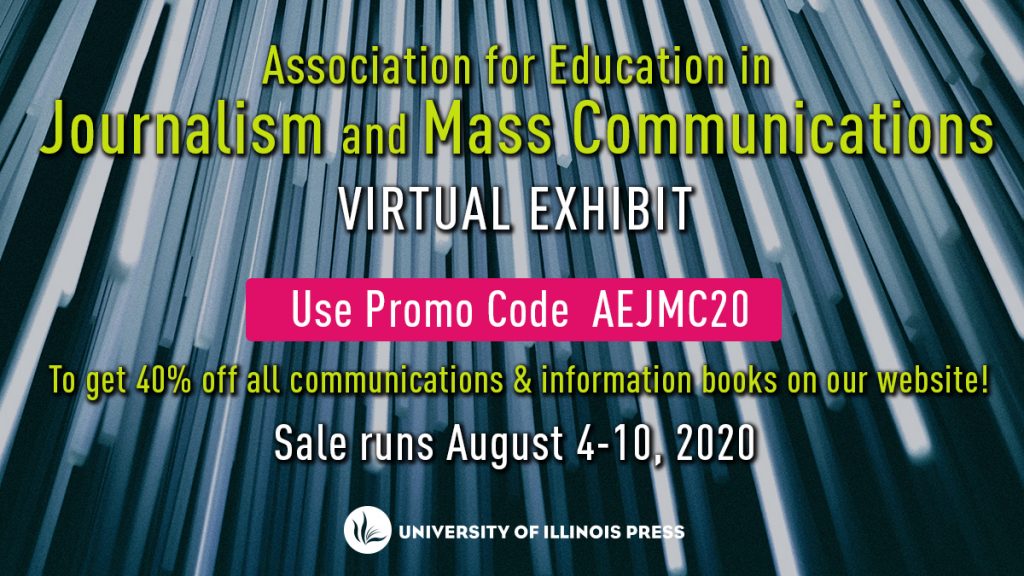 Welcome to UIP's 2020 AEJMC virtual exhibit! Now more than ever, we rely on journalism and mass communication to learn about what's happening in the world on both a regional and international scale. Take a look at some of our new and upcoming books and learn about our featured award winners, essential titles on the Black press, free exam copies, and interviews and articles featuring our authors! Don't forget to use promo code AEJMC20 to get 40% off all communications and information books on our website. Sale runs August 4-10, so don't miss out!
Award Winners
We want to congratulate:
Linda Steiner, recipient of the AEJMC 2020 Eleanor Blum Distinguished Service to Research Award and co-editor of Front Pages, Front Lines
Essential Titles on the Black Press
Interested in learning about the significance of the Black press in shaping our media consumption? Click here to see our list of essential titles on the history and impact of the Black press in the United States!
Free Ebook Exam Copies
We are offering free ebook examination copies of the following titles:
To get your free copy, be one of the first 10 instructors per title to email Ami Reitmeier at reitmeir@illinois.edu with the following information:
Name
Book requested
University
Department/Unit
Course the book would be used in
Enrollment
Email address for ebook link
New Books
Interviews and External Links