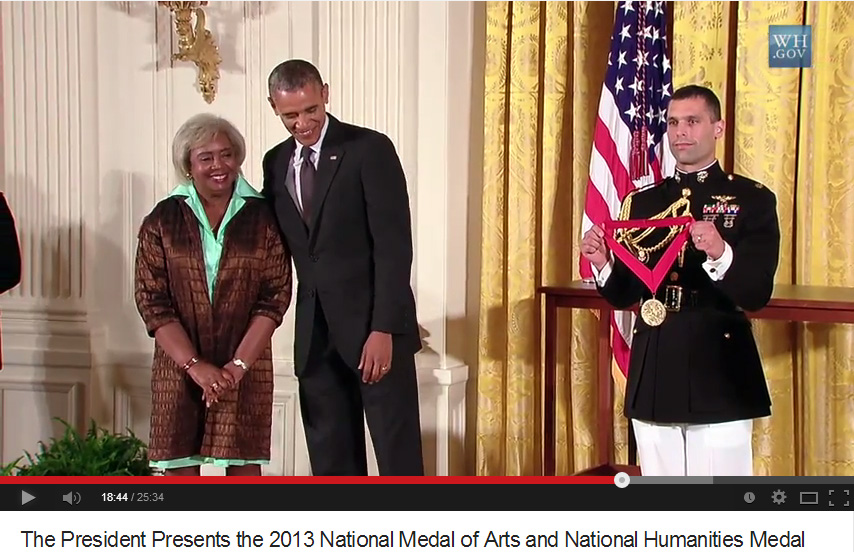 Darlene Clark Hine, co-editor of The New Black Studies Series, has been awarded with the 2013 National Humanities Medal.
President Barack Obama presented the award to Hine at the White House on Monday, July 28. She is one of 10 recipients of the award.
The National Humanities Medal honors individuals honors individuals or groups whose work has deepened the nation's understanding of the humanities and broadened our citizens' engagement with history, literature, languages, philosophy, and other humanities subjects.
Hine is a leading historian of the African-American experience and is Board of Trustees Professor of African American Studies and Professor of History at Northwestern University. Her other UIP projects include The Black Chicago Renaissance and Black Europe and the African Diaspora.