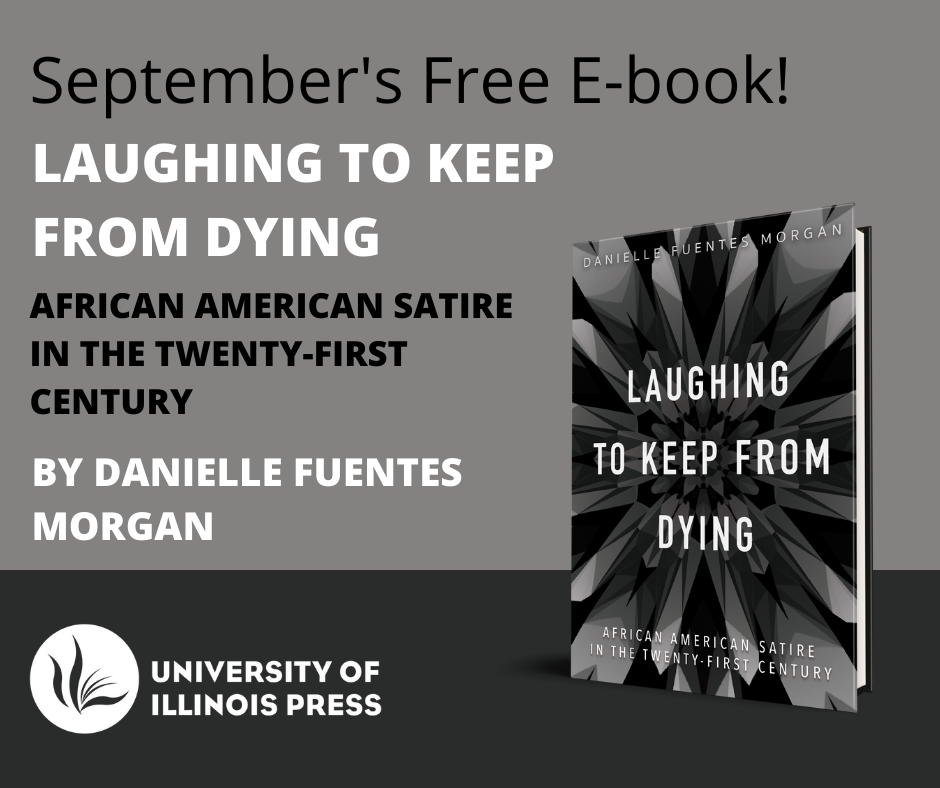 September's free ebook is here! Check out Laughing to Keep from Dying: African American Satire in the Twenty-First Century by Danielle Fuentes Morgan before the month is over! 
By subverting comedy's rules and expectations, African American satire promotes social justice by connecting laughter with ethical beliefs in a revolutionary way. Danielle Fuentes Morgan ventures from Suzan-Lori Parks to Leslie Jones and Dave Chappelle to Get Out and Atlanta to examine the satirical treatment of race and racialization across today's African American culture. Morgan analyzes how African American artists highlight the ways that society racializes people and bolsters the powerful myth that we live in a "post-racial" nation. The latter in particular inspires artists to take aim at the idea racism no longer exists or the laughable notion of Americans "not seeing" racism or race. Their critique changes our understanding of the boundaries between staged performance and lived experience and create ways to better articulate Black selfhood.
Adventurous and perceptive, Laughing to Keep from Dying reveals how African American satirists unmask the illusions and anxieties surrounding race in the twenty-first century.
Sign up for your free ebook here.