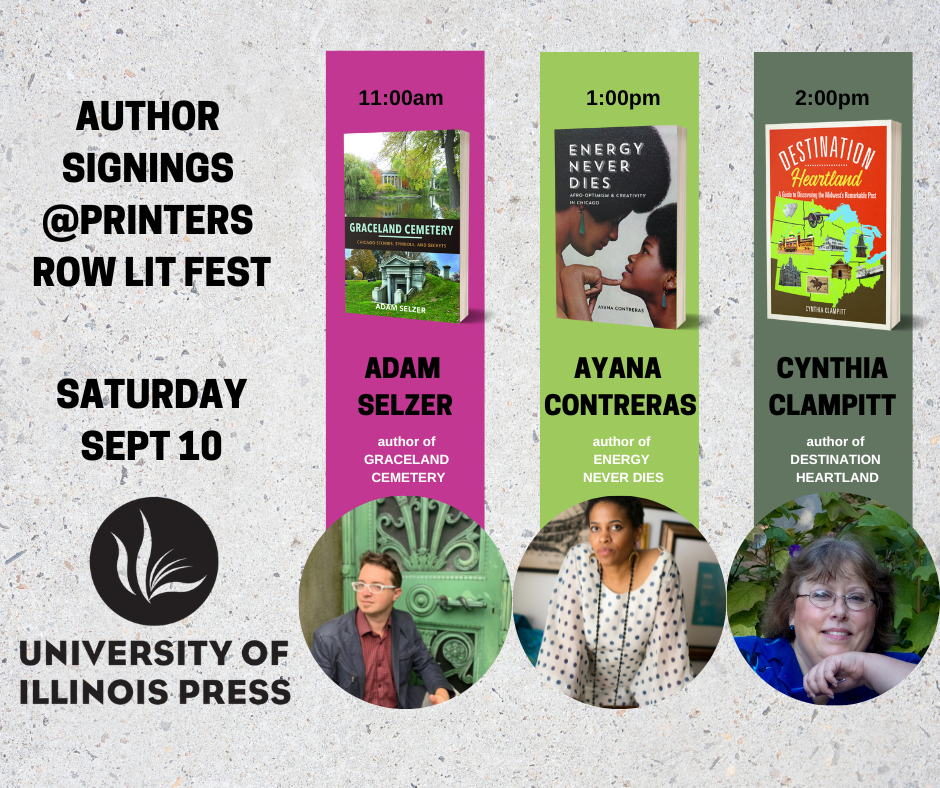 Visit University of Illinois Press at tent D (circled in dark blue on the map below) at Printers Row Lit Fest in Chicago, IL on Saturday, September 10 and Sunday, September 11 for special sales, author signings, and more!
SCHEDULE OF AUTHOR SIGNINGS AT THE UIP TENT (D):
SATURDAY, SEPT 10
11:00am Adam Selzer, author of Graceland Cemetery: Chicago Stories, Symbols, and Secrets
1:00pm Ayana Contreras, author of Energy Never Dies: Afro-Optimism and Creativity in Chicago
2:00pm Cynthia Clampitt, author of Destination Heartland: A Guide to Discovering the Midwest's Remarkable Past
SUNDAY, SEPT 11
2:30pm Dick Simpson, , author of Democracy's Rebirth: The View from Chicago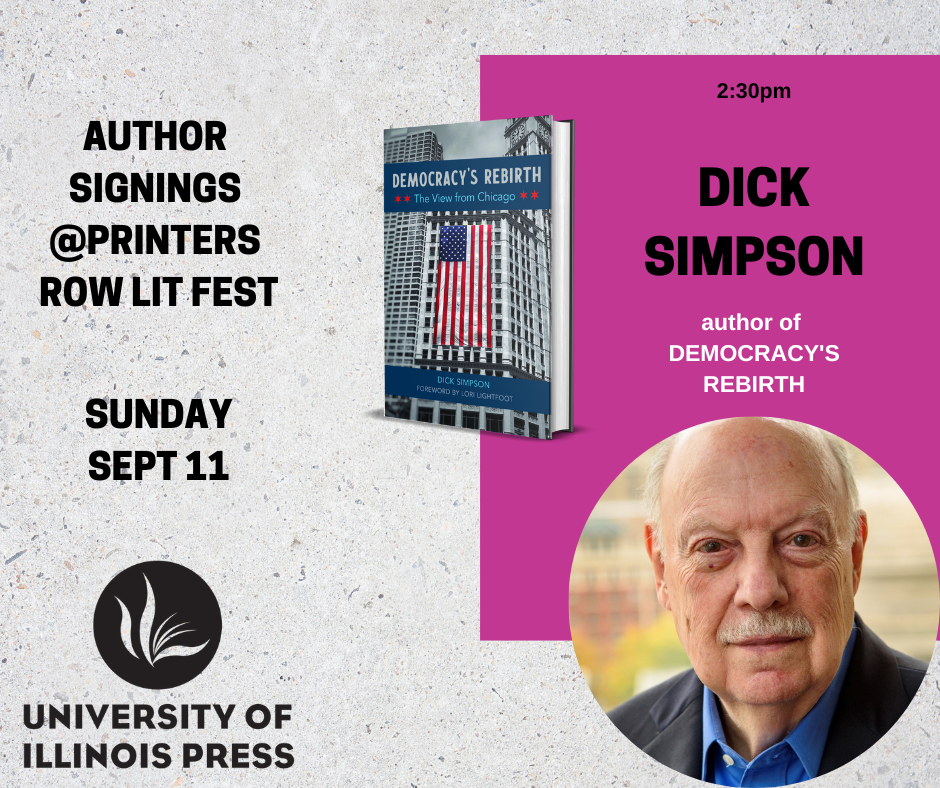 And don't miss out on . . .
Sat, Sept 10 @ 11:00am // 731 South Plymouth Court, Chicago Ray Long, author of The House That Madigan Built: The Record Run of Illinois' Velvet Hammer in conversation with Joan Esposito
Sun, Sept 11 @ 4:00pm // Center Stage Dick Simpson, author of Democracy's Rebirth: The View from Chicago and Michael Dorf, co-author of Clear It with Sid!: Sidney R. Yates and Fifty Years of Presidents, Pragmatism, and Public Service with Gerry Plecki, president of The Society of Midland Authors
See the full schedule here.