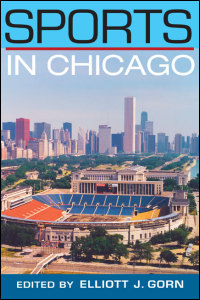 Of course I want the Cubs to win the World Series. This year, 2008, would be great—exactly one hundred years after their last World Championship. But secretly, in my heart-of-hearts, I'm not so sure. I mean, then we'd be just like every other team that mostly loses. We'd be the Kansas City Royals.
Look what winning did to Red Sox fans: Made them even bigger whiners. There was dignity in standing up to the Yankee juggernaut, knowing what the outcome would be, but still heading to Fenway, putting up the good fight, then going under, year after year in that broken down old ballpark. Now what does "Red Sox Nation" have? Since 1920, two championships to the Yankee's twenty six, and a whole lot of bitterness, because finally, they're not the Yankees and never will be.
Cubs fans were always better than Red Sox Fans. It drives me nuts when the Bostons patronize me: "Oh, next year will be your turn." GFY, jerks. We know how to lose and still enjoy ourselves, still enjoy the game, despite the pain. Our motto: "Have another Old Style." I worry what success might do to us.
***
Elliott Gorn's new edited collection, Sports in Chicago, will be published on September 8, 2008, by the University of Illinois Press.