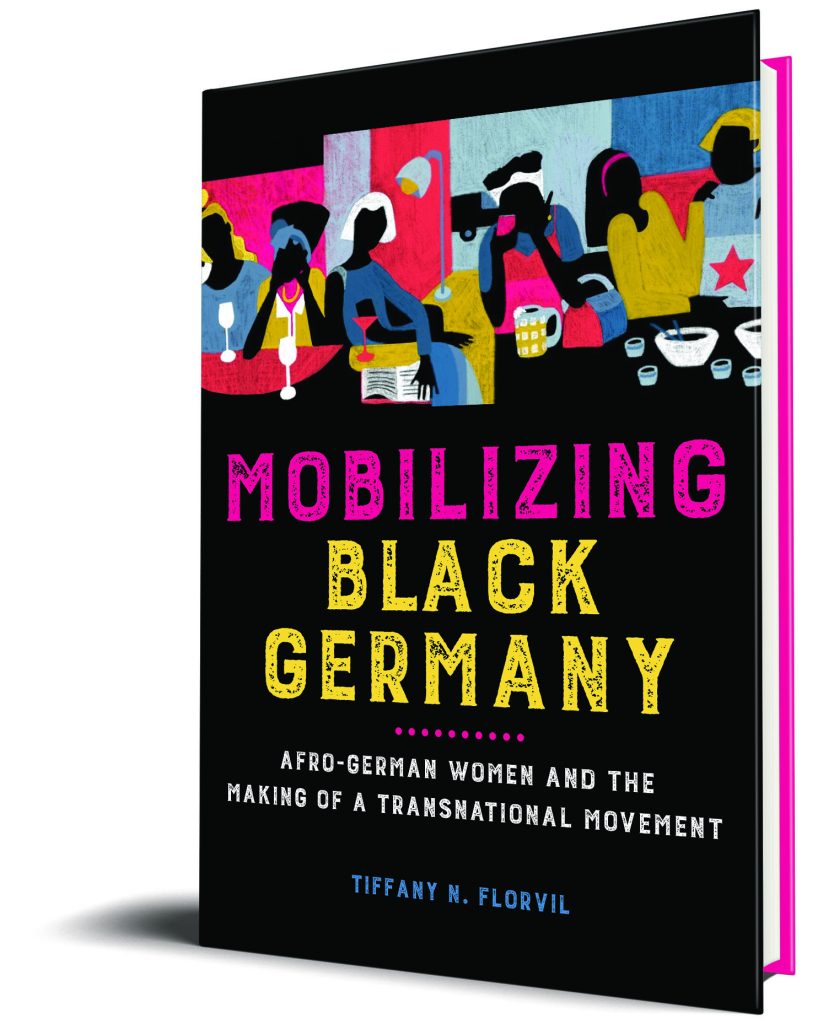 We are pleased to announce that Mobilizing Black Germany: Afro-German Women and the Making of a Transnational Movement by Tiffany N. Florvil is the winner of the Waterloo Centre for German Studies Best First Book Prize for 2020.
The WCGS Book Prize selected Tiffany Florvil's book from a shortlist of six excellent academic monographs. The award committee said, "In selecting Mobilizing Black Germany as the winner, jurors called it an "immensely important book" that breaks new ground in German social history. Florvil traces the modern history of Black German women, their struggle against discrimination, their important role in the transnational Black women's movement, and their significance for the development of German feminism in the last forty years. This book will become indispensable to German studies scholars while also providing more general audiences with an accessible introduction to a less familiar chapter of German history." The prize includes a cash award of CAD $3,000.
Congratulations Dr. Florvil!