Anna Elena Torres and Kenyon Zimmer, editors of With Freedom in Our Ears: Histories of Jewish Anarchism, answer questions on their new book.
Q: Why did you decide to write this book?
Anna Elena Torres (AET): Kenyon and I first met during a summer job at the Yiddish Book Center about sixteen years ago, when we were both students interested in Jewish anarchism. He was primarily researching its importance to labor history, and my own interest centered on radical art and literature. I remember taking a photo of Kenyon holding up a copy of the Fraye arbeter shtime (Free Voice of Labor) that we found in the Yiddish Book Center's book warehouse, with its strong typeface and yellowed paper. 
Over the past several years, we organized and participated in a few conferences about Jewish anarchist history, including at the Association of Jewish Studies and YIVO (watch the latter here).  
We wanted to bring together scholars working in this exciting field and make this history more accessible. I've often been asked by colleagues which Jewish anarchist texts to assign beyond Emma Goldman's memoir, Living My Life – in some ways, this volume offers an answer to that question!
Kenyon Zimmer (KZ): When Anna and I began learning Yiddish and studying the history of Jewish anarchism in the early 2000s, almost no scholarship had been published on the topic. Over the past decade that has started to change, and we wanted to bring together a diverse sample of the exciting new research that is being now done, across multiple languages.  
In short, this is a book that I wish had been available for me to read when I first became interested in the topic, and we hope that it will inform and inspire new generations of students and researchers.
Q: What is the most interesting discovery you made while researching and writing your book?
AET: As co-editor, I appreciated the multitude of approaches of our contributors, from art – such as Allan Antliff's chapter on the photographer Alfred Stieglitz – to translation studies, as in Ayelet Brinn's examination of the Yiddish anarchist press' coverage of the McKinley assassination.
KZ: I think that each chapter is fascinating in its own way, but perhaps the most exciting for me personally is Ania Aizman's work recovering the forgotten story of Jewish anarchist writer Semyon Sibiriakov (real name Srul-Moishe Gershevich Braverman), who published once-celebrated autobiographical and journalistic works about anarchism and anarchists within the constraints of early Communist Russia.
Q: What myths do you hope your book will dispel or what do you hope your book will help readers unlearn?
AET: Labor history has long centered communist and socialist narratives. Our work documents both the significance of anarchist contributions to labor and the heterogeneity within Jewish anarchist thought.
KZ: That Jewish anarchists were somehow not "really" Jewish, or conversely, that their radicalism was simply "Judaism secularized." As these collected studies show, and as we discuss in our Introduction and Conclusion, Jewish anarchism was incredibly diverse in its inspirations and manifestations. It also therefore can't be reduced to a few famous personalities like Emma Goldman.
Q: Which part of the publishing process did you find the most interesting?
AET: I appreciated learning other methodologies from the contributors. The collaborative process is so generative! I also enjoyed the press' design process for the cover, which uses a watercolor by Molly Crabapple depicting the folkloric goldene pave (golden peacock) flying over the elevated train on the Lower East Side. Her painting represented to us the continuity and dynamism of radical Jewish creativity.
KZ: As much as academics like to joke about the dreaded "Reviewer #2," the peer review process for this collection was very helpful and helped us, as editors, clarify what this book is really about.
Q: What is your advice to scholars/authors who want to take on a similar project?
KZ: I've often heard people say that editing anthologies is a difficult and frustrating experience, but this is my fourth time as a co-editor, and I have always found it to be a rewarding and fairly smooth process.
Q: What do you like to read/watch/or listen to for fun?
AET: I've been listening to the brilliant band Charming Hostess, led by the composer and virtuosic singer Jewlia Eisenberg. Much of her work is inspired by the love and friendship between Jewish revolutionaries, and Eisenberg deeply researches the musical and textual traditions around these figures. Her album Trilectic explores the relationship between Walter Benjamin, Asja Lacis, and Gershom Scholem. 
Her posthumously-released album The Ginzburg Geography maps the love between Natalia and Leone Ginzburg, pulling from Italian folklore, workers' traditions, and antifascist song. Especially for those interested in Jewish radical history, it's a thrilling recording!
KZ: I watch and read a lot of fantasy, sci-fi, and horror, which is where I think you can generally find some of the most radical critiques of modern society. (Perhaps ironically, I generally don't like historical fiction.) I also have a lifelong love of comics and graphic novels, which is usually what you will find me reading in bed before sleeping.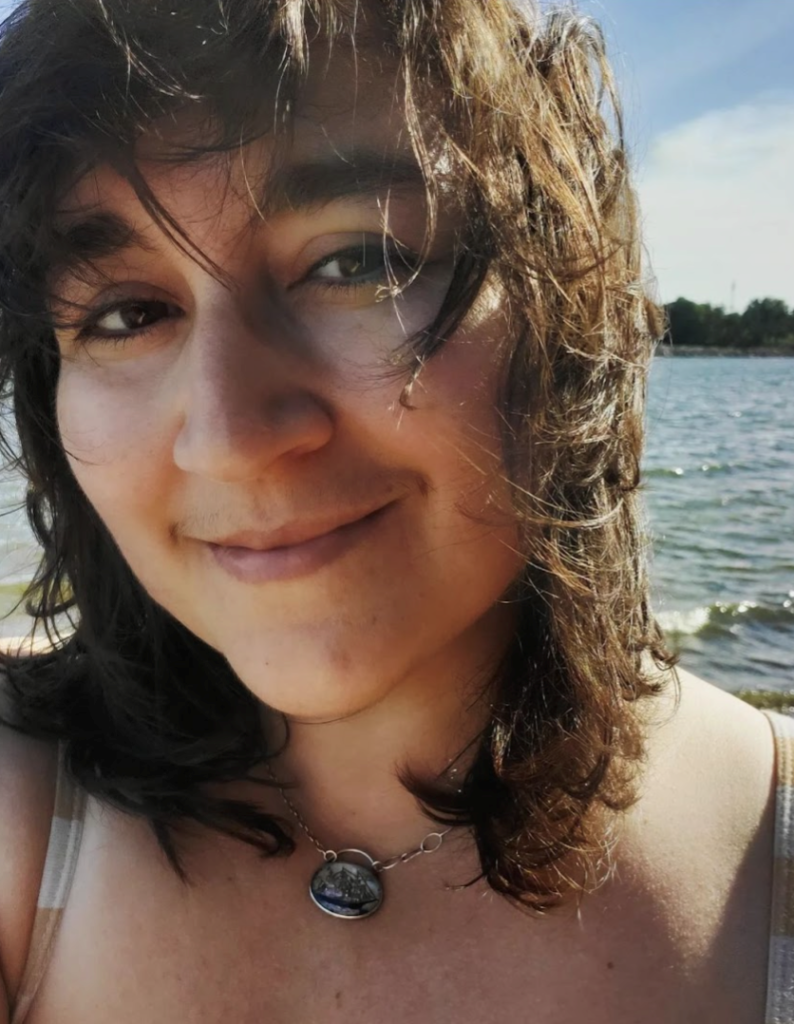 Anna Elena Torres is an assistant professor in the Department of Comparative Literature at the University of Chicago and the author of Horizons Blossom, Borders Vanish: Anarchism and Yiddish Literature.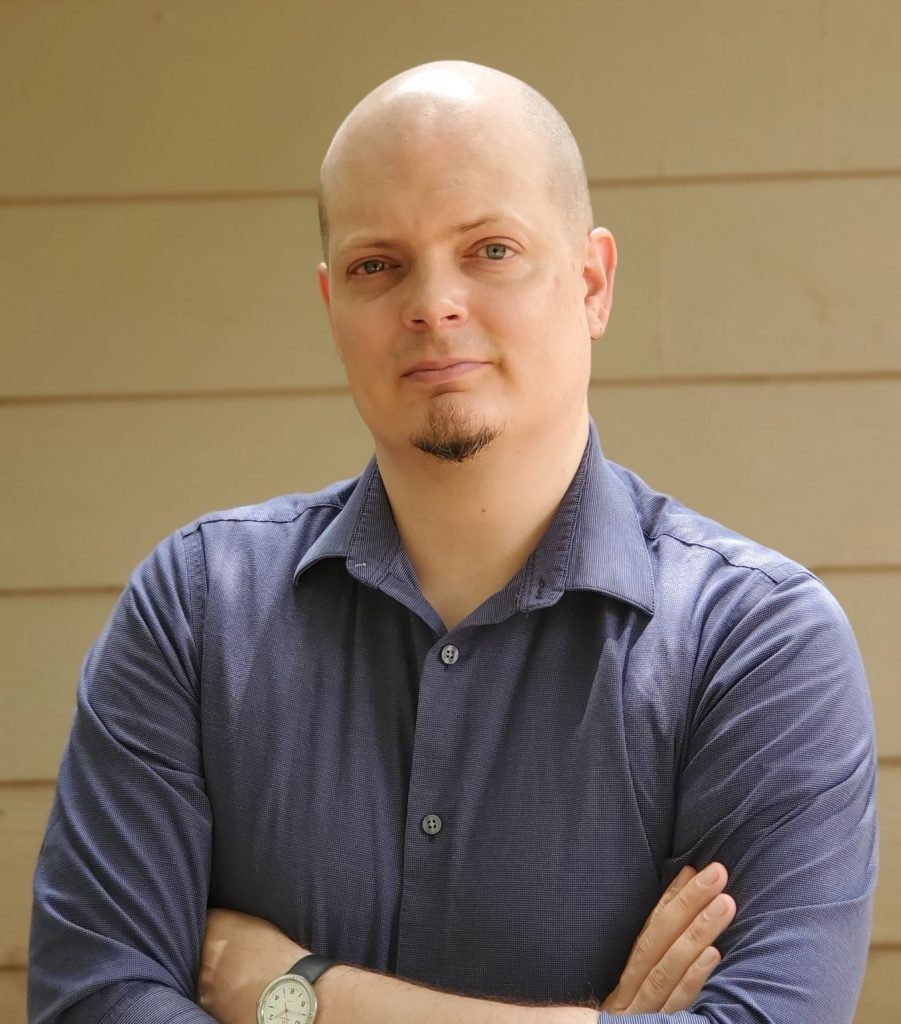 Kenyon Zimmer is an associate professor of history at the University of Texas at Arlington. He is the author of Immigrants against the State: Yiddish and Italian Anarchism in America.