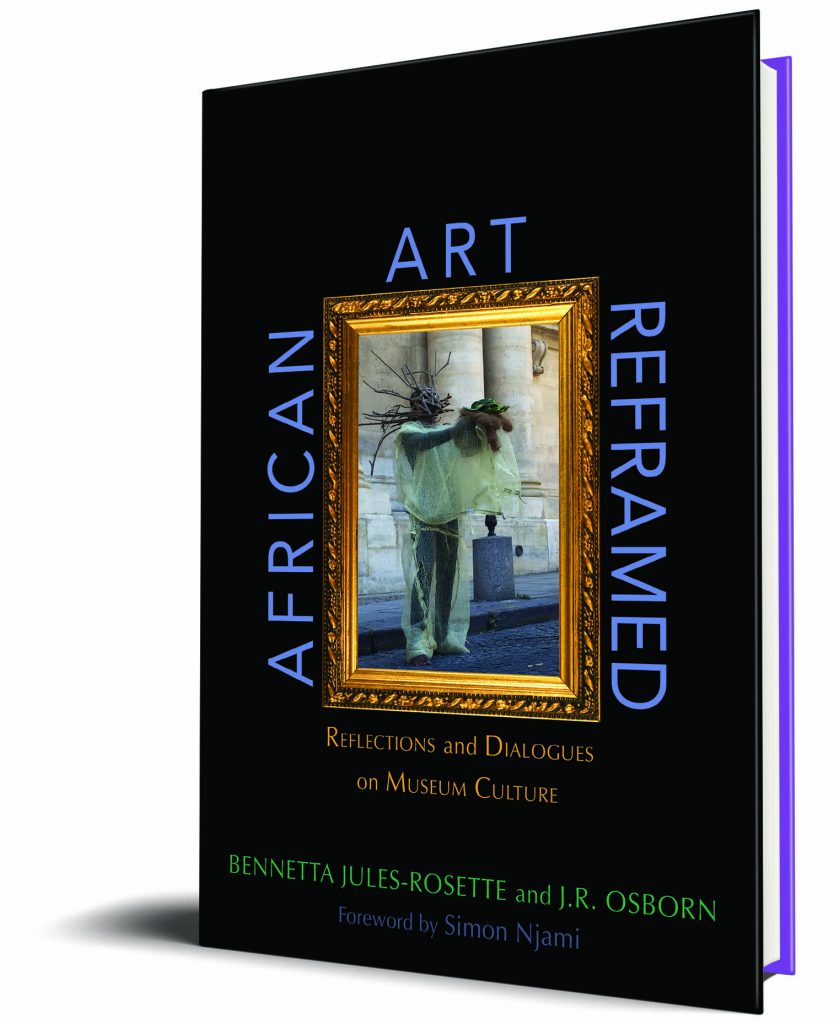 Bennetta Jules-Rosette and J.R. Osborn recently answered some questions about their new book, African Art Reframed: Reflections and Dialogues on Museum Culture.

Q: Why did you decide to write this book?

We decided to write African Art Reframed for a number of reasons. There are very few books that look at African and African American museums as their main topic. We therefore wanted to do a comparative study of African museums in global context. We also wished to present a compelling collection of visual materials, including images of museums, examples of African art, and photographs of the museum directors, curators, and artists that we interviewed. Finally, we hope to contribute to the growing literature on museum practices. The book was initially intended to be the third entry in Bennetta Jules-Rosette's studies of Black Paris (all of which she has published with the University of Illinois Press), but it became a much larger and more comprehensive study.

Q: Who were your biggest influences?

In many ways, the book began as a response to Simon Njami's groundbreaking 2004 Africa Remix: Contemporary Art of a Continent exhibition and catalogue. We developed the theory and method of digital unmixing as the first step toward communicating what Njami stages as a remix. Another significant influence was Dean MacCannell's The Tourist (1999), which continues to remain incredibly useful and relevant in a world of increasingly global flows. The book as whole is dedicated to the memory of the extraordinary Africanist scholar Teshome H. Gabriel and to the museums, curators, and creators of African art.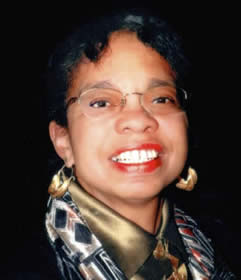 Q: What is the most interesting discovery you made while researching and writing your book? 

One of our most interesting discoveries revolved around "curating the curators," and our research into the relationship between museum curators and contemporary African artists. In order to address these issues, we developed a multi-pronged model of dialogue that weaves together interview data, museum site visits, works of art, and audience responses. We also discovered interesting and complex interactions and networks between the curators and the artists, and we learned that many artists respond to museums via new artworks. 

Q: What myths do you hope your book will dispel, or what do you hope your book will help readers unlearn?

We hope that readers will begin to question stereotypical categories and genres of African art. In particular, we hope that readers will be able to go beyond the canonical and classical forms of African art (e.g. mask and sculpture) to begin to appreciate the wide diversity of contemporary African art.

Q: What is the most important idea you hope readers will take away from your book?

The book presents a nodal model of museum transformations. The model offers a useful typology for classifying and analyzing a diversity of museums and galleries in terms of their collections, mission statements, and architecture. We hope that museum researchers and audiences will adopt this model as a technique for navigating museums. We also introduce the theory and method of unmixing, which isolates significant aesthetic and semiotic elements from works of art. Audiences often ask us for guidance on how to gain access to and interpret the contents of museums. After reading the book, we hope that they will begin to see any museum that they visit in terms of the nodal categories that we have developed and, once inside the museum, that they will begin to unmix and remix the artifacts and artworks on display.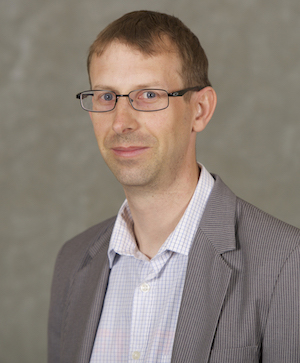 Q: What do you like to read/watch/or listen to for fun?

We enjoy traveling, listening and dancing to African music, and watching films about Africa and the African diaspora (including fiction films, documentaries, and biopics). We also very much enjoy visiting and discussing museums, which made researching the book a lot of fun. Bennetta is particularly fond of museum giftshops, and J.R. enjoys a good museum café, as well as bicycling to the venues.