Jennifer Sdunzik, author of The Geography of Hate: The Great Migration through Small-Town America, answers questions on her new book.
Q: Why did you decide to write this book?
I wrote this book to challenge mainstream, dominant-culture historical narratives about the interaction between race relations and geography during the Great Migration. Beyond why southern Black migrants moved North during the Great Migration, I sought to fundamentally understand and share with interested audiences, the unexplored counter narratives and non-traditional perspectives about where they settled and why. I wanted to understand how sociocultural, socioeconomic, and sociopolitical factors influenced Black south-north migration patterns and settlement decisions post-emancipation – to ultimately arrive at a more inclusive view of Black experiences and voices transitioning across communities and space during the Great Migration.
Q: What is the most interesting discovery you made while researching and writing your book?
The most illuminating discovery I uncovered was how the exclusionary logics and legacies of white-dominant racial hierarchies stifled Black settlement in the small-town Midwest. I was compelled by the evidentiary counter narratives of Black struggle and resilience in the face of the structurally pervasive white-supremacist polity and practices that shaped geographies of Black community settlement and flourishing in the Midwest. To reflect this juxtaposition, each chapter begins with a vignette that pays homage to Black midwestern history and ends by addressing its erasure by white violence and white complicity. By unearthing and naming these practices and attitudes, I invite reflection and acknowledgments of an exclusive past and encourage their discontinuation and active change for a more honest and inclusive society.
Q: What myths do you hope your book will dispel or what do you hope your book will help readers unlearn?
I think there are many misconceptions about small towns and larger midwestern history, maybe the most pervasive myth being the absence of people of color. By reintroducing Black Americans into the rural narrative, I contest that spatial predilections are based on race. I want this book to dispel this myth by celebrating Black history and achievements in those spaces while shedding light on how white supremacy contributed to the erasure of Black narratives and experiences in the small-town Midwest. I hope readers will appreciate the evidence-based approach with which I unpack how white supremacy shaped the geographies of Black communities in the Midwest by controlling access to space and opportunities – and how midwestern Black America persevered against these pressures.
I expect readers to unlearn previous blanket narratives about Black desires to settle in the urban Midwest and learn how white desires to preserve their white small-town spaces actively contributed to Black urban enclaves. I hope readers come away from my book questioning the extent to which such mechanisms or their legacies might be present in their own communities and remain reflective of the interaction between race and geography in America today.
Q: Which part of the publishing process did you find the most interesting?
I enjoyed reading and working through reviewer comments – they tremendously enhanced the overall outlook of the book and will improve the reader experience. Their careful reading and meticulous suggestions helped to streamline the evidence, narrative, and flow of the book, making for a thoroughly enjoyable writing experience I hope will translate to the similar tone in the reading experience.
Q: What is your advice to scholars/authors who want to take on a similar project?
While such a project can appear daunting at first, and it is challenging, allowing curiosity for truth and enlightenment to drive the writing process as you explore seemingly complicated and/or controversial ideas can be a powerful motivator. Don't be afraid and don't shy away from what you might find. This project stemmed from a dissertation, for which I conducted years of archival, historical, and ethnographical research. It produced a wealth of information, a fraction of which is featured in The Geography of Hate. So avail yourself of all the knowledge, information, and research tools and resources you can muster at your disposal to inspire you and enable do your best work.
Q: What do you like to read/watch/or listen to for fun?
I enjoy reading thrillers, historical novels, and biographies. I'm currently delving into and thoroughly enjoying Nelson Mandela's Long Walk to Freedom. I like listening to music from a variety of genres including Afrobeats to Alternative/Indie sounds – with Wizkid and Tracy Chapman being notable artists of choice from either domain. I enjoy watching crime thrillers and spy TV-shows – one that I really got into recently was The Blacklist – scintillating watch I would recommend to anyone who enjoys the occasional crime-drama interspersed with a tinge of the action-thriller experience.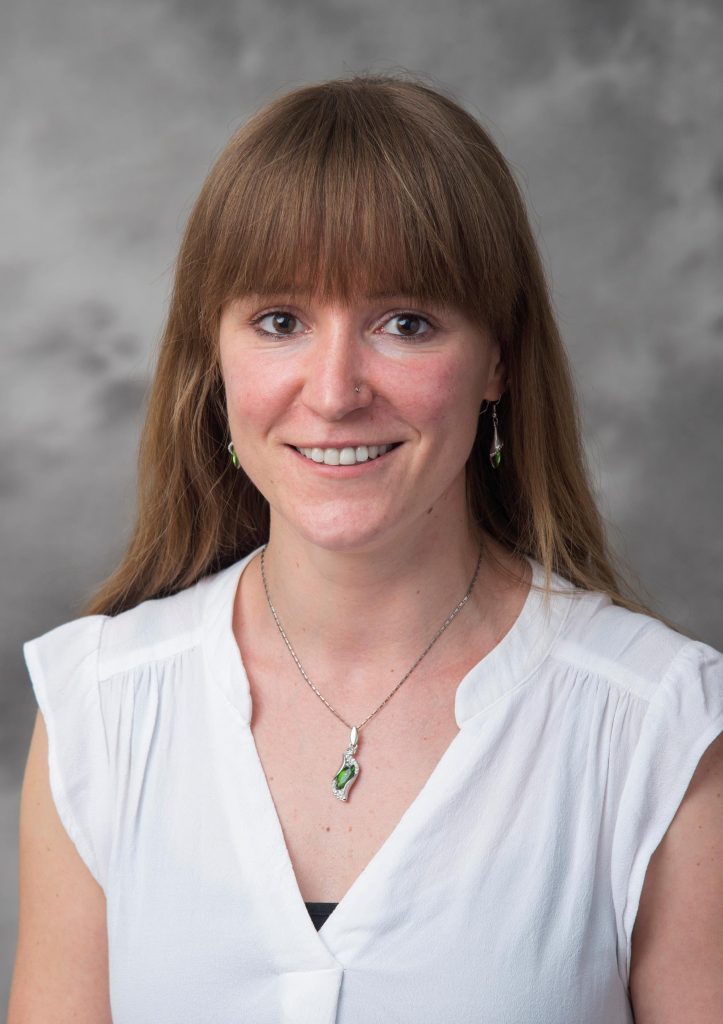 Jennifer Sdunzik is a postdoctoral research associate at the Evaluation and Learning Research Center at Purdue University.