Author, Lynn M. Hudson, of West Jim Crow: The Fight Against California's Color Line answers questions about her influences, discoveries and purpose for writing.
Q: Why did you decide to write this book?
In the process of writing my first book about California abolitionist Mary Ellen Pleasant, I was struck by how influential she had been in the struggle against Jim Crow, and how she seemed to be invisible in the histories of the abolitionist and Black freedom movements. This fact prompted me to ask myself: What other histories about Jim Crow and civil rights in the Golden State have been obscured, ignored, or silenced?  One of those stories was very close to home. Growing up in Pasadena, California, I heard stories about segregation at the local pool, the Brookside Plunge. My parents told me that for decades only white people could swim at the pool and even though, as a white family, we could have used the facility, they never felt comfortable taking me there. This experience prompted questions about discrimination and racial difference that have shaped my journey as a scholar and teacher.
Q: Who were your biggest influences?
That's easy: My teachers. I had an eighth grade teacher, Alma Stokes, who took a group of middle school students around Los Angeles in her station wagon to learn about different communities. This was part of the school district's attempt to manage integration and foster understanding amongst the diverse student body. I was fortunate to be a part of that racial "experiment." Forty years later, I found Mrs. Stokes again when I walked into the offices of the Pasadena NAACP to conduct research. Now retired, she was still working for racial justice and still teaching me important lessons about the Black freedom struggle. I was also fortunate to have Bettina Aptheker and Pedro Castillo as my undergraduate advisors at the University of California, Santa Cruz. At the time, I had no idea how lucky I was to study feminist theory, African American history, and California history under their tutelage. Robin Kelley has been a tremendous inspiration, as well. His work, and especially his research on the history of Black Pasadena, was instrumental in my journey back to the history of our hometown.
Q: What is the most interesting discovery you made while researching and writing your book?
Discovering that California was at the epicenter of the debate about lynching in the 1930s really surprised me. The history of lynching in the state is not seen as particularly important or substantial; most records of lynch victims, such as those kept by the NAACP, only list eight African American victims of the practice. This number pales in comparison to the numbers of Black Californians who were murdered in other ways, including by the police. But in the 1930s the governor of the state, James Rolph Jr., took a forceful stand in favor of lynching and made national headlines. His name even became a verb: to "Rolph" someone meant to pardon them for the crime of lynching. Black Californians led a powerful movement to stop lynching and drew attention to the dangerous rhetoric of politicians like Rolph who lent their support to white supremacists.
Q: What myths do you hope your book will dispel or what do you hope your book will help readers unlearn?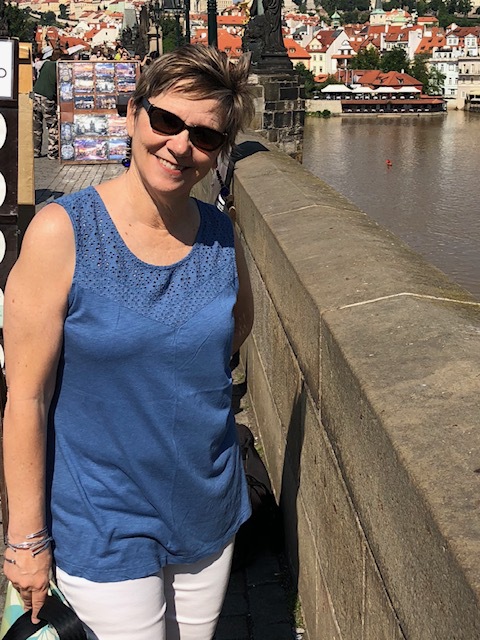 One myth is that white supremacy is most prevalent in the South. My book shows that the ideas and practices of white supremacy were imbedded in California since statehood and shaped the social, economic, political, and cultural life of all its citizens. For example, my book points to myriad instances of racial violence that occurred during and immediately after World War II as Black Californians moved into previously all-white neighborhoods. The Ku Klux Klan experienced a resurgence during this era and was particularly virulent in California. Black homeowners were one of their prime targets: crosses were burned on their front lawns and their homes were set on fire.
I also want readers to rethink ideas about Black protest. It seems an important moment to remember that many of the leaders of Black freedom movements are—and have always been—women. The female creators of #BlackLivesMatter are following in the footsteps of Charlotta Bass and Delilah Beasley who led the anti-lynching movement in California and organized against white supremacy in the last century.
Q: What is the most important idea you hope readers will take away from your book?
That the beliefs that uphold white supremacy have a long history in California and African Americans and their allies have been resisting and challenging these beliefs since the creation of the state in 1850. The murder of Breonna Taylor, George Floyd, Ahmaud Arbery, and hundreds of other African Americans, makes it imperative that now more than ever we dive deep into the history of white supremacy to understand its roots and its persistence. I hope readers find information in my book that helps them identify the insidious nature of white supremacy and appreciate the myriad ways African Americans met and challenged these practices.
Q: What do you like to read/watch/or listen to for fun?
I love to read detective fiction, especially Walter Mosley. Because I have been away from my home state for a long time, I get a bit homesick and the protagonist Easy Rawlins takes me right back to the streets of southern California. Lately I've also been reading Scottish detective fiction, what is sometimes called "Tartan Noir." Novels by Ian Rankin or Denise Mina can keep me glued to the edge of my seat. I am a big fan of the filmmakers of the L.A. Rebellion who came out of the UCLA film school (Julie Dash, Charles Burnett, Zeinabu Davis). For inspiration I look to the art of Kerry James Marshall (whose gorgeous painting is on the cover of my book), and Betye Saar. When I really want to chill out I usually go old school and play a record on my turn table. I'm a big fan of Central Avenue jazz. Dexter Gordon is one of my favorites. The music of Joni Mitchell never fails to sooth my body and soul. I might be a bit of a vinyl hoarder. When times are tough though, I almost always reach for my records by the Staple Singers.