Monica Eng and David Hammond, authors of Made in Chicago: Stories Behind 30 Great Hometown Bites, answer questions on their new book.
Q: Why did you decide to write this book?
Monica Eng (ME): For years I had been researching the history of these dishes as separate stories. But when I started talking about a few of them with an historian friend I realized that, strung together, they tell a cohesive narrative about immigration, innovation, religion and ingenuity. You think you're just eating something because it's delicious but when you look at the bigger picture you realize there are super compelling reasons why you're eating that very dish at this place and time.
David Hammond (DH): I was born in Chicago and have lived all over the north and southsides. I've been eating Chicago hot dogs, corn roll tamales, tavern-style pizza and other Chicago original foods since I was a little kid. These foods have been impressed on my memory – and my palate – for many decades. So, I was elated at the opportunity to delve into the backstories of the foods I ate at greasy spoon diners and humble streetside stands with my dad, while sitting in one of Chicago's many parks (in the days when food trailers were more common) and, later, when my wife and I were living as students and struggling to stretch a dollar to fill our bellies. I saw writing this book as an opportunity to learn more about foods I've lived with all my life, foods you pretty much can't get anywhere else, foods that make Chicago the food city it is.
Q: What is the most interesting discovery you made while researching and writing your book?
ME: Even though we're the hog butcher to the world, our fast food inventions are almost all beef based (or became beef-based) because of the group that dominated street food vending in the early part of the 20th Century.
DH: I read a lot of history, and one thing I learned writing his book of food history is that there is a lot of bogus "history" out there. Case in point: deep dish pizza. Success, as we know, has many fathers, and picking through the underbrush of self-promoters to find out who, exactly, was the first to offer this iconic Chicago food was not easy. We kept picking until we located what seemed like a credible storyline, but it's not impossible that someone, somewhere, will present evidence to the contrary. This realization has made me question historiography in general: history is written by the victors, they say, and that seems to be usually the case, but untangling that history is made more difficult when multiple sources claim victory and promote their own histories.
Q: What myths do you hope your book will dispel or what do you hope your book will help readers unlearn?
ME: I hope people will get a better understanding of how Chicago's hot dog and pizza styles developed as well as how it took a village to create Chicago style gyros.

DH: Not exactly sure if this qualifies as a myth, but it's well understood that Chicago is a wonderful food town, with restaurants like Ever, Alinea, Girl & The Goat, etc. But there are literally thousands of smaller, much lesser known mom n' pop places serving original Chicago foods like sweet steak, the Mother-in-Law, and the Big Baby. One intention of mine in writing this book has been to shine a light on these unsung heroes of the Chicago food scene, places that serve food far removed from the international high-end style that you can get in Chicago or Paris or Singapore, but rather food that reflects the place and the history of the city where I was born.
Q: Which part of the publishing process did you find the most interesting?
ME: I always love researching and reporting. It's why I'm a reporter because it gives me an excuse to go ask people questions that I wonder about.
DH: I find the marketing machinery behind U of I publications to be eye-opening. I've been involved in the writing of several books, but it wasn't until I got to the final phases of "Made in Chicago," and started talking about marketing angles, that I came to a greater understanding of what it takes to get a book into the hands of readers.
Q: What is your advice to scholars/authors who want to take on a similar project?
ME: Either get someone to pay for your sabbatical or find an occupation that will let you do almost all of this reporting as your day job. I don't know how anyone could do it while trying to be a parent and full time worker otherwise.
DH: Whenever possible, talk to the people who were "in the room" when these Chicago original foods were first devised. In the case of our book, some of the dishes — like Chicken Vesuvio and Shrimp de Jonghe – were developed over a century ago, so we had to rely to some degree on second-hand accounts. That was unavoidable, but not optimal.
Q: What do you like to read/watch/or listen to for fun?
ME: I love the HBO show The South Side. It is hilarious, deftly executed and a lot like this book in other ways too. 🙂 Seriously though, like this book, it's a reminder of the deep cultural divides in our city and the need to start breaking down segregation one laugh, or dish at a time.
DH: Made in Chicago is, in part, a history book, so I guess it's not surprising that most of my reading is now focused on history. Though I studied literature and was an English professor for some years, I'm now much more likely to be reading books like Prescott's History of the Conquest of Mexico or Tishby's Israel.
When the pandemic started, and we were all at home, I started subscribing to the Criterion Channel, a massive collection of vintage films (most made well before 1990) from around the world. I wanted to fill in my knowledge of cinema. By the end of 2022, I had watched well over 1,000 films, and now feel that I have a much better understanding of film history. Of course, when the workday is done, I like sinking into the sofa to watch an old movie by Kurosawa or Hitchcock. To find common ground with my nine-year-old grandson, I have also blasted through the entire DC and Marvel cinematic universes.
I listen to a lot of podcasts (many history-based), and with music, I listen to mostly jazz or classical music when I work. If I'm biking or walking (and I walk a lot), I use the Rolling Stone or Billboard listing of "best songs" for the year to discover artists who are new to me, and I've found quite a few I like, including Bad Bunny and Phoebe Bridgers, though I still like the classics, like Elvis and The Talking Heads.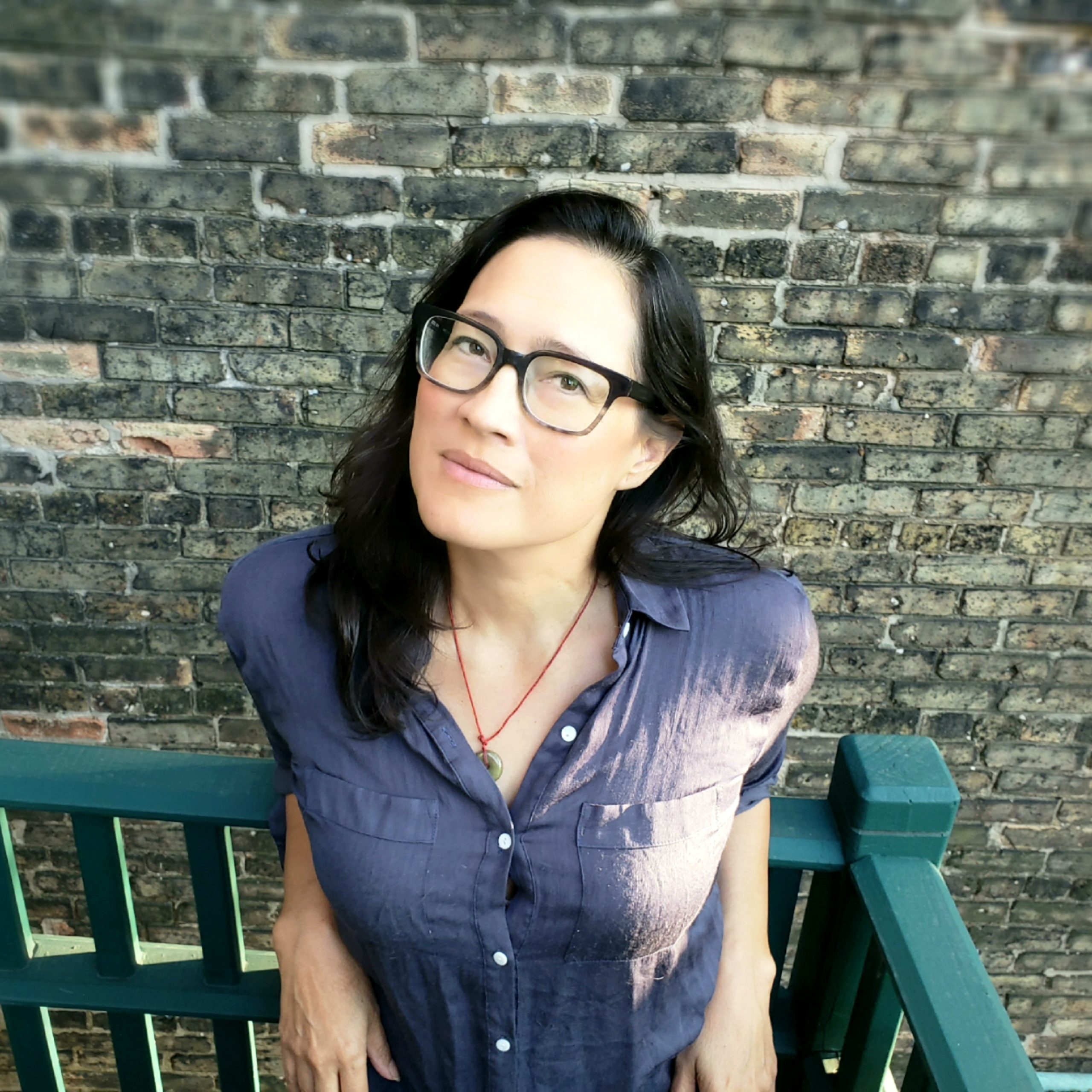 Monica Eng is a reporter for Axios Chicago and cohost of the podcast Chewing. She has worked as a food, culture, and investigative reporter at WBEZ Chicago Public Radio and at the Chicago Tribune, where she was nominated for five James Beard Awards for writing.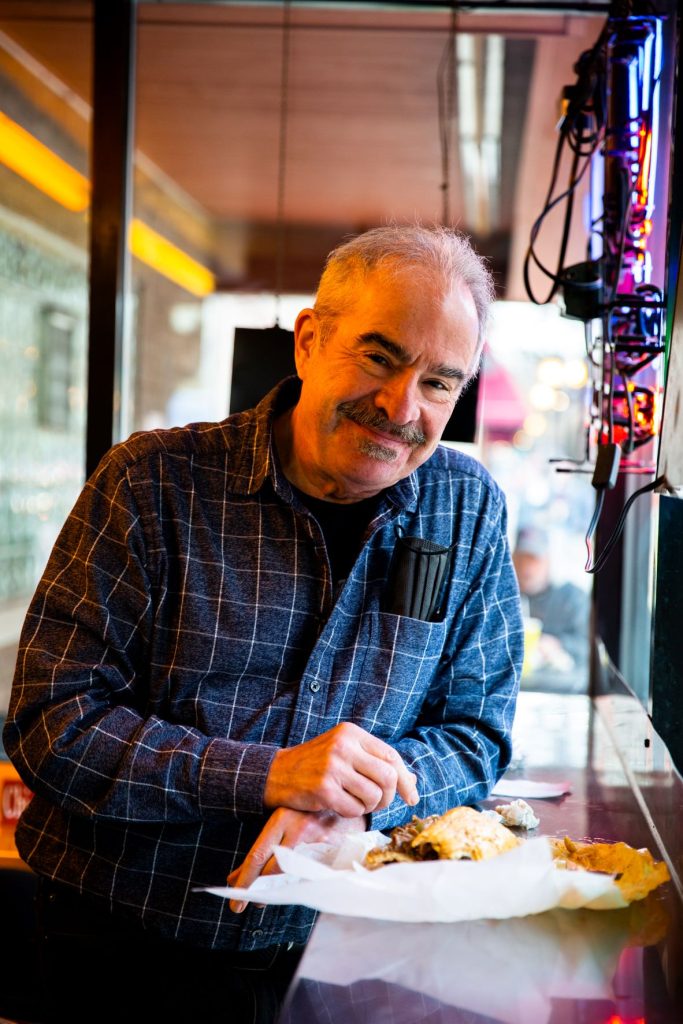 David Hammond is Dining and Drinking Editor for Newcity/Chicago magazine. He regularly writes on food- and drink-related topics for Wednesday Journal and the Chicago Tribune. He is a founding member/moderator of LTHForum.com, a site celebrating Chicago's mom-and-pop restaurants.