Robert E. Weems Jr. recently answered some questions about his book, The Merchant Prince of Black Chicago: Anthony Overton and the Building of a Financial Empire.
Q: Why did you decide to write this book?
Anthony Overton is widely regarded as one of twentieth century's most significant African American entrepreneurs. The first businessman to win the NAACP's prestigious Spingarn Medal (in 1927); Overton, at his peak, presided over a Chicago-based financial empire that included: a personal care products company (Overton Hygienic Manufacturing Company); an insurance company (Victory Life Insurance Company); a bank (Douglass National Bank); a popular periodical (The Half-Century Magazine) and a newspaper (Chicago Bee). Moreover, based upon these accomplishments, he is currently cited by the Harvard University Business School's database of "American Business Leaders of the Twentieth Century" as the first African American to head a major business conglomerate. Nevertheless, despite the accolades that Overton received during his life and afterwards, his career did not subsequently generate a book-length biography. My book remedies this glaring omission.
Q: Who were your biggest influences?
The eminent historian Dr. John Hope Franklin provided the biggest influence on me in terms writing a biography. Years ago, as a beginning Assistant Professor, I attended one of his lectures where he discussed what constituted, from his perspective, a complete research/publication career. Dr. Franklin asserted that a historian needs to: 1. produce a monograph; 2. produce an edited work; and 3. produce a biography. Considering the source, Dr. Franklin's words continued to resonate with me as my career evolved. Thus, after I had completed the first two parts of the research/publication "trilogy" that he talked about, I began the process of identifying a subject for a biographical study. For a variety of reasons, I chose to examine the life and career of Anthony Overton. Now that this project is completed, I more clearly see the truth of Dr. Franklin's words. Among other things, my skills as a researcher and "historical detective" have been dramatically enhanced.
Q: What is the most interesting discovery you made while researching and writing your book?
One of the tasks of a biographer is to objectively convey the complexity and nuances of the individual being studied. In the case of Anthony Overton, we see someone who sometimes exhibited contradictory behavior patterns. Overton, shortly after he moved to Chicago, periodically exaggerated his early life accomplishments. Yet, Overton was not a braggart. In fact, he was widely perceived to be a low-key and unassuming individual. Also, Overton appeared to be a non-materialistic entrepreneur who enjoyed the "deal making" associated with business success much more than the perquisites. For instance, during the peak of his entrepreneurial career, Overton did not own an automobile and walked to work. Also, rather than live in a home reflecting his personal wealth, the widowed Overton was seemingly content to live in the spare bedrooms of his married children's residences.
Q: What myths do you hope your book will dispel or what do you hope your book will help readers unlearn?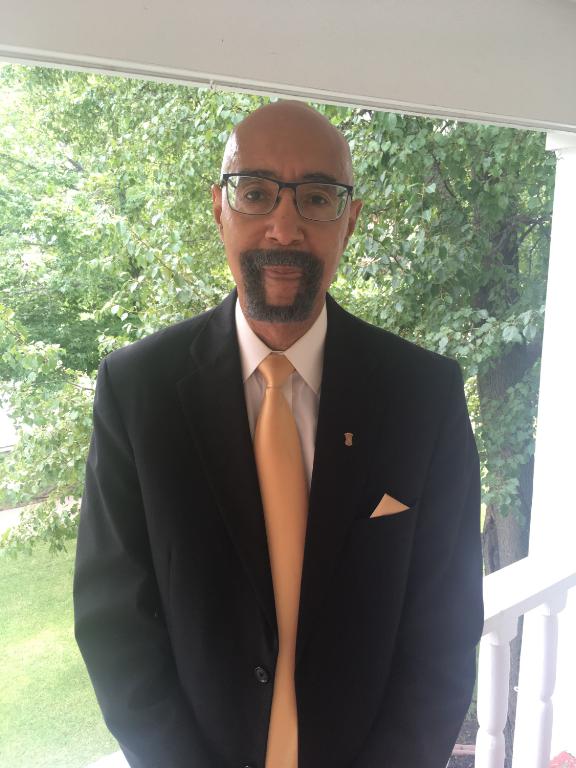 Much of the pre-existing literature–including encyclopedia entries, book chapters, newspaper articles, and obituaries–incorrectly portrays Overton as a literal young "Renaissance Man." According to this historiography; Anthony Overton, between his sixteenth and thirty-first birthdays (1880-1895), was a teenage business prodigy in Topeka; had earned a law degree from the University of Kansas and returned to Topeka as a municipal judge; worked as a Pullman porter; and opened a variety of successful enterprises and was elected to political office in Oklahoma Territory. Moreover, Overton, himself, contributed to this distorted narrative of his teenage and young adult experiences. Research indicates that Anthony Overton, between 1880 and 1895, experienced more setbacks and failures than resounding success. In retrospect, Overton's attempt to reconstruct his pre-Chicago experiences seemed misguided because the struggles and frustrations he endured early in life makes his later extraordinary success all the more compelling.
Q: What is the most important idea you hope readers will take away from your book?
In the end, Anthony Overton's life represents an intriguing case study of the power of the human spirit. Despite his setbacks, disappointments, and human frailties, Overton's accomplishments as an entrepreneur have seemingly stood the test of time. Although the enterprises he established are no longer conducting business, Overton remains an important symbol of African American accomplishment in the realm of business enterprise. In this context, he may, perhaps, inspire a new generation of community-minded African American entrepreneurs in Chicago and elsewhere.
Q: What do you like to read/watch/or listen to for fun?
As a researcher/writer, a lot of my "spare time" is spent examining materials related to whatever project I'm working on. However, I do find the time to keep up with new works in my field of African American business and economic history. I'm also a big fan of documentaries; especially those related to African American history and culture. On a related note, I'm a jazz enthusiast who, besides having a nice "old school" collection of LPs and CDs, listens to lot of things on my iPod.