Taylor Hagood, author of Stringbean: The Life and Murder of a Country Music Legend, answers questions on his new book.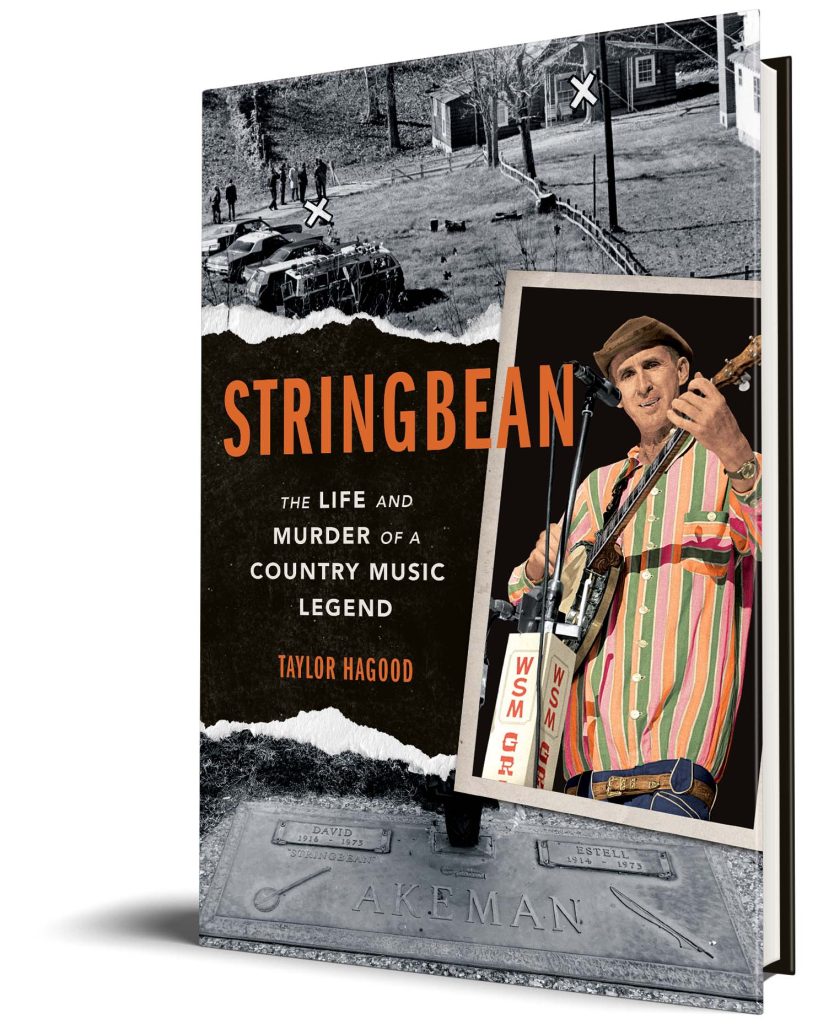 Q: Why did you decide to write this book?
This book began in my childhood when I was entranced by Roy Clark playing the banjo on Hee Haw. By my early teens I was learning to play the banjo myself and had become deeply fascinated with the history of country and bluegrass music. I saw a photograph of Stringbean in a book I checked out in the school library. His costume just killed me—that long shirt and short pants made him look otherworldly and downhome at the same time. I pestered my parents to take me to the Country Music Hall of Fame, and there I saw Stringbean's Vega No. 9 banjo on display. With its graceful lines and engraved mother-of-pearl inlays, it was very different from my Sears-bought Harmony. I remember being particularly struck by the white surface of the head being worn away by Stringbean's clawhammer (or "rapping") style of playing. My parents mentioned at the time that he had been murdered. After that, I grew up and went to college and ascended through the ranks of professorship. As my career continued, I had the opportunity to be meet some really great writers of nonfiction, including Tom Clavin, Scott Ellsworth, and Lawrence Leamer. I wanted not only to write literary criticism but also the kinds of narrative nonfiction they wrote. In 2017, a video of Stringbean playing and singing popped up on social media, and I remembered him and his banjo. I wanted to read a biography of him, but no one had written one. So I decided I would be the person to write that book.
Q: What is the most interesting discovery you made while researching and writing your book?
That is difficult to narrow down to just one or even a few! As far as Stringbean's life is concerned, I was surprised to find that he had a first marriage before marrying Estelle Oldham. Stringbean and Estelle were so close that it was hard to imagine his ever having been married before, and the general public does not seem to know about that. For me, personally, the most interesting discovery was coming to the know the banjo at a greater depth than ever. I have played the banjo for many years now, but I really delved into not only the history but the most minute details of the instrument. I am very grateful to Jack Clutter of the Country Music Hall of Fame and Joe Spann of Gruhn's Guitars for taking the time to give me detailed descriptions of Stringbean's Vega No. 9 and Gibson RB-1 (left to him by Uncle Dave Macon) where they are housed, respectively. The banjo is so intimately entwined with the Stringbean persona that I came to realize I needed to know and understand it in great detail. In fact, in order to know the topic as well as possible, I actually built a banjo using an antique Vega resonator I found on Ebay (exactly the same kind as Stringbean's). It is kind of a Frankenstein monster, with a Vega resonator (which is much shallower and attaches differently than the ones on most banjos today), a Recording King three-play maple rim and flange, Huber Head, and Sullivan "Tennessee 20" tone ring. The neck I made entirely myself out of torrified maple to match the resonator.
Q: What myths do you hope your book will dispel or what do you hope your book will help readers unlearn?
Innumerable myths surround Stringbean's life and murder, from literally the date of his birth to details surrounding his death. There is no way I can list them all here, especially because the book itself responds to most of those myths. Getting at the truth of Stringbean proved difficult—unlike, say, George Washington who carefully archived his military and political life for posterity, Stringbean left almost nothing behind in the way of diaries or letters. A number of his songs are autobiographical, and he gave some very useful interviews. But telling his story required a lot of what might be called collateral research such as pinpointing where he was living at a given moment through census records and city directories. One of the biggest myths is that Bill Monroe initially hired Stringbean to play baseball and only later found out that he played the banjo. The fact is that Monroe had not yet formed his baseball teams when Stringbean joined the band. Another myth is that Stringbean and Estelle never put their money in banks—it turns out that they actually did put money in bank strongboxes and accounts. Again, there are plenty more, but I think it best not to give them away.
Q: Which part of the publishing process did you find the most interesting?
Since this is my eighth book, I am pretty much accustomed to the publishing process. That said, this is my first book to be released essentially as a trade title. As a result, this was my first time to work with a project manager and to be marketing on a much higher level than in the past with more academic/scholarly projects. There is much more going on in terms of rights for a book such as this one, and in the editorial process I really had to rethink my approach to crafting sentences. To the latter point, I can say that the writing process was life-changing for me. I had to learn a whole new set of research skills, from assembling my own archive of Stringbean records, magazine interviews, and books to tracking people down to interview. Let me say that I had amazing interviews, for which I am very grateful. Dom Flemons was delightful and really opened up new vistas for me about banjo history and playing and the particular kinds of contexts of Stringbean's performance style and persona. Talking to Ronni Stoneman and Lulu Roman—both of whom I watched on Hee Haw as a kid—was just great. The opportunity to correspond with Whisperin' Bill Anderson via email revealed him to be just as gracious and wonderful as I expected. Talking to Grandpa Jones's son, Mark, on the phone I will never forget; his voice sounded so much like his father's. Leroy Troy and Brian Buchanan (the current owner of Stringbean's home) I consider to be friends. And Loretta Lynn: for a legend of her status to take the time to help me with this book was one of the greatest experiences of my professional life to this point, and I am very sad that the book was not published in time for me to send a copy to her with a special thank you. I could go on and on with the list of interviewees, but I will just finish by saying that the other part of the research and writing process that I found absorbing was working through the 3,000+ pages of court records pertaining to the murder trial, reading The Stringbean Murders, by Warren B. Causey with the help of investigator Tommy Jacobs (who also was so much help), and following the Nashville newspapers as they covered the trial in 1974. As a matter of fact, I read every single daily issue of The Tennesseean from November 11, 1973, through December 1974. I also traced articles pertaining to Stringbean from 1974 through 2014, and it was incredible to see how much the paper had changed in terms of format and style during those decades.
Q: What is your advice to scholars/authors who want to take on a similar project?
This book is unique because it is both a biography and a true crime. There is a lot of writing on the art of biography, but the main advice I would give is to stress the importance of getting a handle on the subject's family tree and life timeline right at the start. That is crucial to being able to know at a glance to see where the subject is and where is everybody connected with the subject at a particular moment in the subject's life. I think also that writing about country music artists likely requires creating one's own archive because the materials are often not deposited in any one particular place. The biggest challenge of writing true crime, in my view, is presenting all the many details in an interesting way. Beyond these individual genres, though, I found trying to put these two different genres and types of stories together to be especially difficult. Many times I thought maybe it made sense to write a biography of Stringbean and then another book of true crime about his murder. But unlike a standard true crime book, the Stringbean murder story only takes on its full force and power with an understanding of Stringbean. The Stringbean Murders, which I mentioned above, offers the true crime story, and that book is really helpful and informative and sketches out Stringbean's character in order to help show just how terrible the crime was in itself and in terms of its impact on Nashville and the country music industry. But finding ways to put two very different stories together presented immense challenges. I have no idea what kind of advice to give for doing so except that I think each individual writer has to find the way with the particular story.
Q: What do you like to read/watch/or listen to for fun?
I'm not sure I make much distinction between fun and work when it comes to reading because I enjoy so many different genres and they often find their way into my writing sooner or later. I still enjoy Shakespeare, Dickens, Faulkner, Hemingway, and other classics. I do have a weakness for Florida Noir writers such as Brett Halliday, John D. MacDonald, Randy Wayne White, and James W. Hall. I don't actually read as much true crime, but I absolutely love biographies and also nonfiction (I think we live in a time when there are some really fine nonfiction writers). Both professionally and personally, I love southern literature, old and new, from Erskine Caldwell, Richard Wright, and Zora Neale Hurston to Jesmyn Ward, Larry Brown, and Ernest Gaines. I never seem to have much time to watch tv, but I have been streaming and enjoying Yellowstone, Clarkson's Farm, and the British comedy series, The Outlaws. Oh, and I really like Escape to the Chateau. When it comes to listening music, I am pretty catholic in my tastes. Country music probably comes first for me, especially Jimmie Rodgers, Elvis Presley, Charlie Rich, Patsy Cline, Johnny Cash, Whisperin' Bill Anderson, Jerry Lee Lewis, Conway Twitty, George Jones, Hank Williams, Loretta Lynn, and Crystal Gayle (on whom I've had a lifelong crush). Bluegrass pretty much holds hands with country for me, and I love all the classic folks such as Bill Monroe, Flatt and Scruggs, J. D. Crowe, and so on. I have come only in recent years to appreciate the Louvin Brothers, and, among current artists, I like High Fidelity and love to watch the Moron Brothers do their thing. I also like blues and classical and have lately been on a kick of romantic composers such as Ravel, Debussy, Griffes, and Satie (especially Satie!).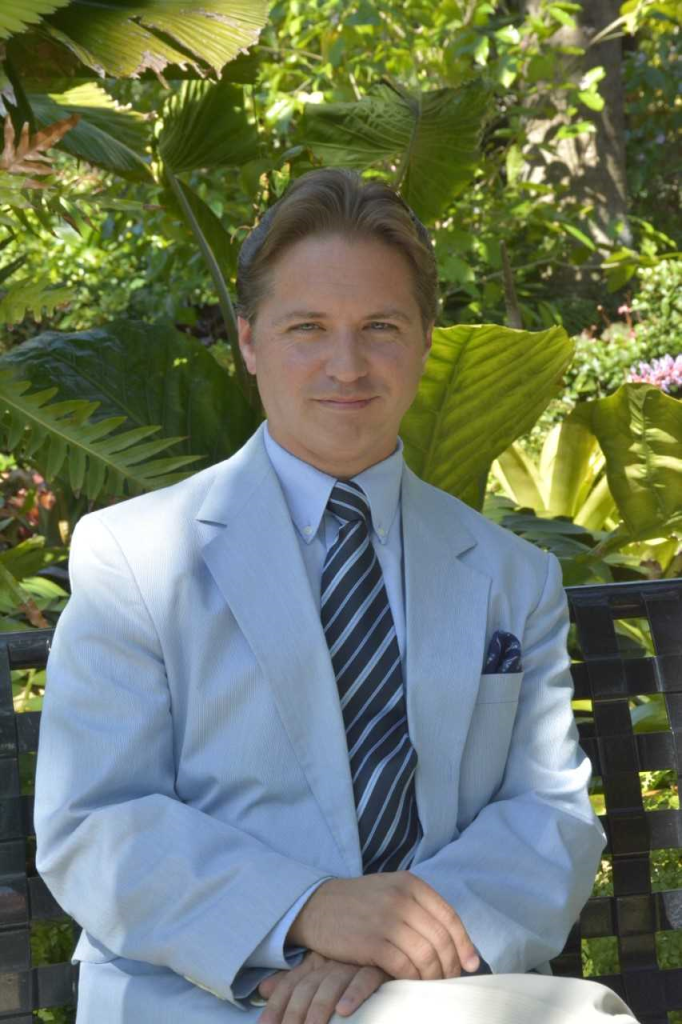 Taylor Hagood is a professor in the Department of English at Florida Atlantic University. His books include Faulkner, Writer of Disability and Secrecy, Magic, and the One-Act Plays of Harlem Renaissance Women Writers.