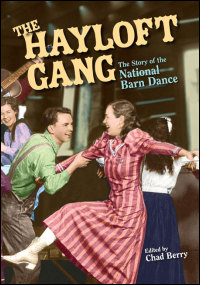 In August 2008 we published a collection edited by Chad Berry titled The Hayloft Gang: The Story of the National Barn Dance. The book, a look at the nation's most popular country music radio show during the 1930s and 1940s, was meant to be a companion volume to a documentary film of the same name.
Yesterday evening WTTW in Chicago aired the Garrison Keillor narrated The Hayloft Gang. And, earlier in the day, Chicago Public Radio ran journalist Robert Loerzel's interview with the film's director Steve Parry.
Check The Hayloft Gang website for PBS viewing opportunities in your area.