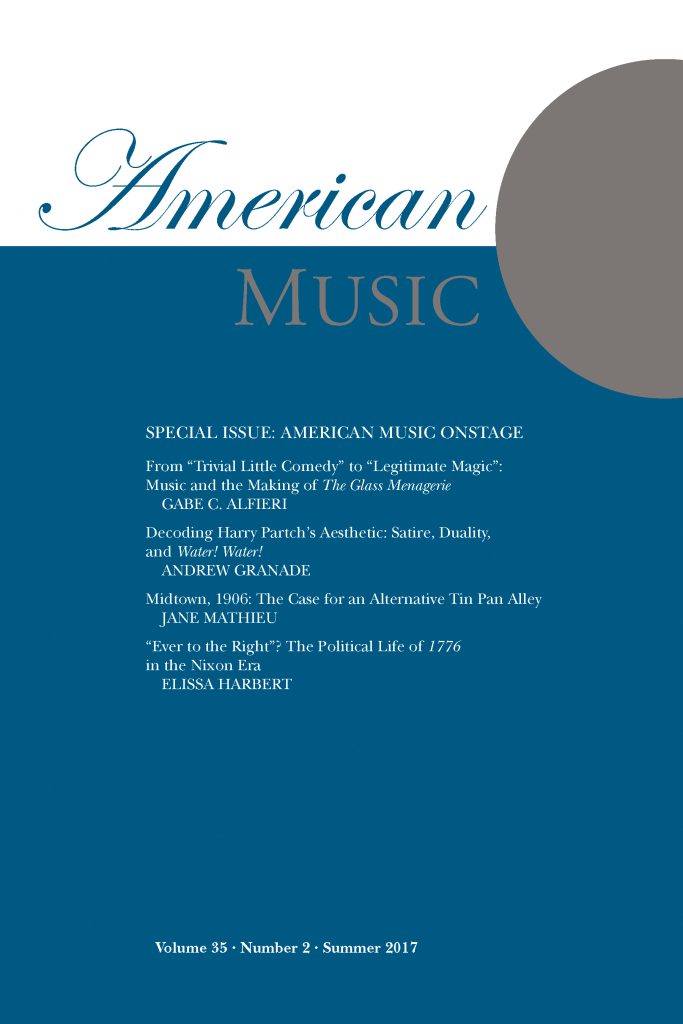 We want to offer our congratulations to American Music authors Katie A. Callam, Makiko Kimoto, Misako Ohta and Carol J. Oja for recently earning the Irving Lowens Article Award from the Society for American Music.
Citation from the prize committee: "This article explores Anderson's tour through a collaborative, highly innovative cross-cultural approach by an international group of scholars. It raises multiple questions shaped by differences of culture and political context as it considers varied perceptions of race, music, and civil rights from both sides of the Pacific."
Irving Lowens' research and writing in American music form a cornerstone for American music history. As the principal founder of the Sonneck Society (now the Society for American Music) and its first president, he was largely responsible for making the study of American music a respective and thriving area in musicology today. The Irving Lowens Article Award commemorates this remarkable man and his achievements. It is granted annually by the Society for American Music for an article that makes an outstanding contribution to the study of American music and consists of a plaque and cash award.
The award-winning article appeared in the Fall 2019 issue, Vol. 37, No. 3. It can be accessed through the following link: https://muse.jhu.edu/article/739551.