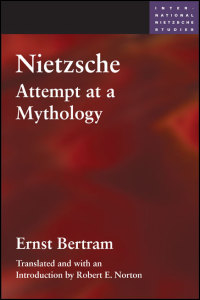 Robert E. Norton's translation of Nietzsche: Attempt at a Mythology by Ernst Bertram is the winner of the Ungar German Translation Award presented by the American Translators Association.
The ATA's website reports that the award is bestowed biennially in odd-numbered years for a distinguished literary translation from German into English that has been published in the United States.
The award will be presented at the ATA's annual conference October 26-29th in Boston.
Congratulations to Robert E. Norton.