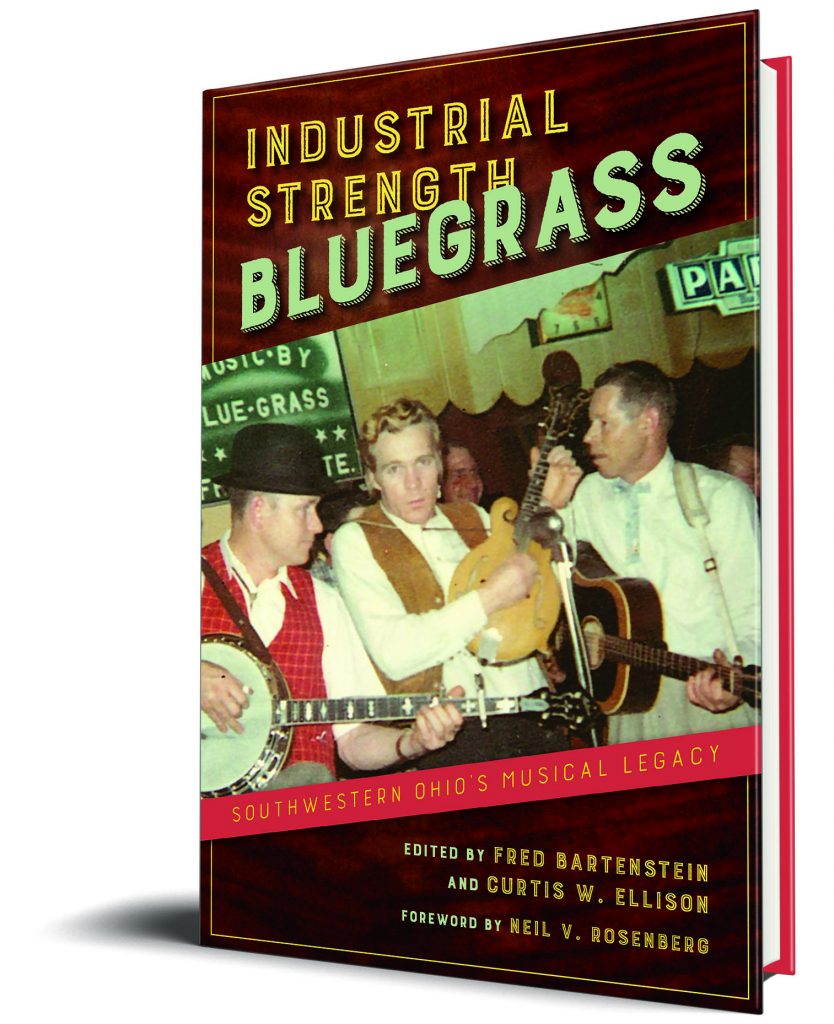 Co-editors, Fred Bartenstein and Curtis W. Ellison, of Industrial Strength Bluegrass: Southwestern Ohio's Musical Legacy answer questions abut their influences, discoveries, and dispel myths about bluegrass music.
Q: Why did you decide to put this collection together?
Bartenstein: The story of bluegrass music in southwestern Ohio between 1947 and 1989 is of national significance. It needed to be compiled while some of the important participants like Bobby and Sonny Osborne, Katie Laur, Larry Sparks, and the Isaacs are still with us. During those years the Miami Valley (between Cincinnati and Dayton) was one of the world's hotspots—as New Orleans was for jazz or Chicago for the blues—for bluegrass artists, recordings, radio, and live performances. Bluegrass music, born in the South, came of age in the North, developing in important ways toward the sounds we hear today.
Ellison: Since moving to Southwest Ohio in 1970, I've been fascinated by the strength and resilience of Appalachian culture in the Miami River Valley, brought here by 20th c. industrial workers and their families. Their musical legacy that took shape here is, I believe, a major contribution to American life and entertainment. It deserves attention.
Q: Who were your biggest influences?
Bartenstein: I've been listening to bluegrass since I was a child in the 1950s. Musically, I was influenced by the original pioneers: Bill Monroe, the Stanley Brothers, and Flatt and Scruggs. As a bluegrass scholar, I've been influenced by University of Illinois Press authors Neil Rosenberg, Charles Wolfe, Murphy Henry, and Jim Rooney.
Ellison: I've been a country music fan since my 1950s childhood in North Alabama, and written about country music culture as an adult. The nurturing environment of southwestern Ohio was critical to the careers of many performers who became legendary to bluegrass fans, and a devoted group of artists, scholars, academics, historians and archivists across the Miami Valley have come together to explore this important story. I'm glad to be among them.
Q: What is the most interesting discovery you made while researching and writing your book?
Bartenstein: As a coeditor, I tried and tried to find someone to write a satisfying chapter on the sacred side of bluegrass. When I couldn't, I researched and wrote it myself, amazed by the extent to which bluegrass music permeated individual and community religious practice in this region. I guess I should have already known this. Some years ago I undertook serious study of the Bible and was surprised by how much of it I had previously absorbed from bluegrass gospel songs!
Ellison: The inventive responses of zealous musicians to the raucous venues where many Ohio industrial workers sought out nightlife yielded refinements in musical art that became national and international markers of distinctive bluegrass tradition.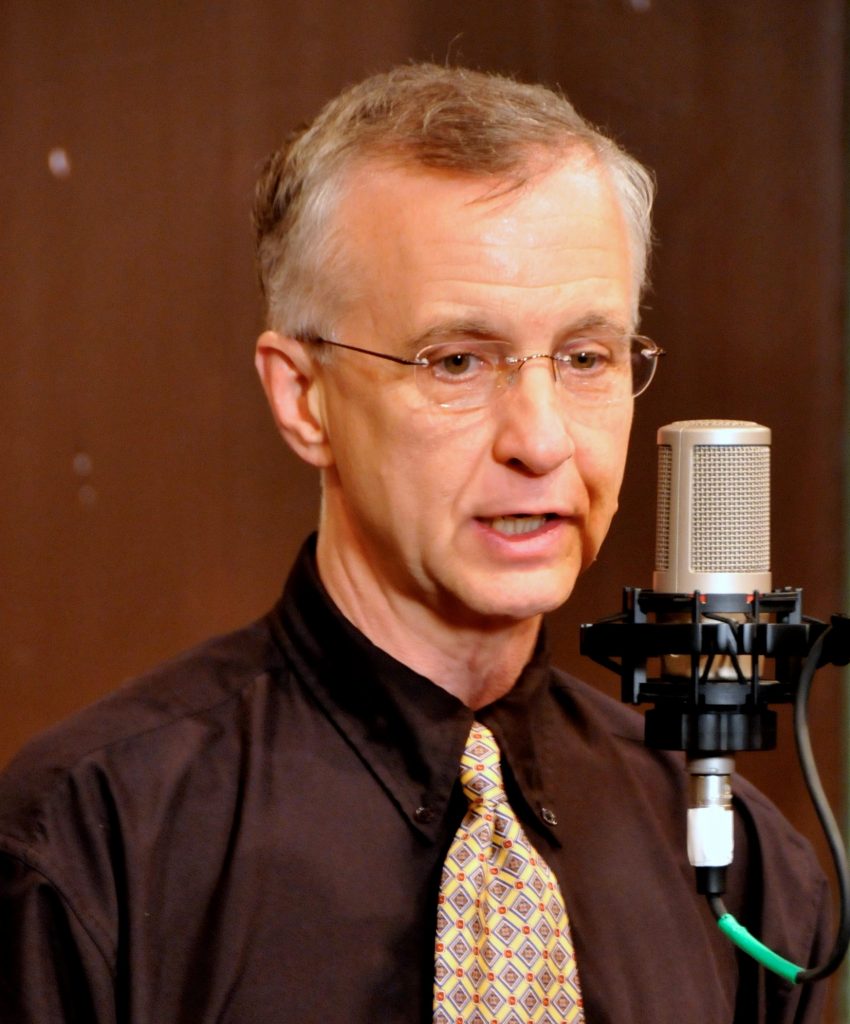 Q: What myths do you hope your book will dispel or what do you hope your book will help readers unlearn?
Bartenstein: Gosh, I hope it will help to eradicate the persistent stereotypes of Appalachian mountain people as ignorant, violent, inbred moonshiners! Those ideas were invented by local color writers of the late 19th century, most of whom had never even been to the mountains. The characters in Industrial Strength Bluegrass are talented, complex, ingenious, and industrious. Without access to advanced education, capital, or much respect from their native Ohioan neighbors, they nevertheless managed to create a commercial and artistic infrastructure that set a high water mark for American roots music.
Ellison: Bluegrass music as we know it today was not entirely born in the Southern mountains. Its early inspiration was, but its mature character – and, importantly, its essential market – was born in industrial cities, especially those of the Midwest. It's a music with a past, but not one of the past.
Q: What is the most important idea you hope readers will take away from your book?
Bartenstein: That great bluegrass music stands alongside other worthy cultural art forms, and that great bluegrass music developed in a specific region of about fifty by fifty miles.
Ellison: American life is complex, creative, and sometimes surprising. We'd like people to appreciate that the Appalachian migration experience was a truly significant 20th c. phenomenon that gave us, among other gifts, compelling and enduring musical entertainment.
Q: What do you like to read/watch/or listen to for fun?
Bartenstein: My wife and I watch a lot of cable television dramatic series, such as The Wire and Homeland. A friend said that if Charles Dickens were alive today he would be working in that medium. I listen to equal parts of classical, country, and bluegrass music, with seasonings from jazz and R&B.
Ellison: I'm attracted to classic country and bluegrass music, documentary film and television, and writings about mysteries. Fortunately there's all of that in country music studies!