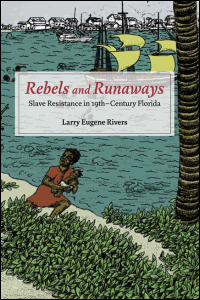 Larry Eugene Rivers' recent University of Illinois Press book, Rebels and Runaways: Slave Resistance in Nineteenth-Century Florida has earned the Harry T. and Harriette V. Moore Award from the Florida Historical Society.
Using a variety of sources such as slaveholders' wills and probate records, ledgers, account books, court records, oral histories, and numerous newspaper accounts, Dr. Rivers illuminates the historical significance of Florida as a runaway slave haven dating back to the seventeenth century and explains Florida's unique history of slave resistance and protest.
The award will be presented at the annual FHS Meeting and Symposium, May 23-26.
Congratulations, Dr. Rivers!