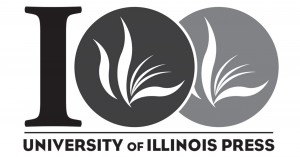 The University of Illinois Press turns 100 in 2018! Our entire staff is involved with planning multiple, varied events to celebrate our centennial. These will include panel discussions, workshops, exhibits, and other public events on campuses in Champaign-Urbana, Chicago, and Springfield, as well as events springing from community partnerships. We are excited to raise the profile of the Press and the University through these diverse forms of outreach.
Amid all this excitement, though, our primary form of outreach remains constant: publishing exceptional scholarly and regional interest books and journals. This season's offerings reflect the Press's ongoing commitment to scholarship on social justice issues and the foregrounding of minority voices. Among others, you'll find moving studies of black WACs standing up to the military, Asian Americans fighting for civil rights, and Mexican immigrants making their mark in Chicago. We also present new titles in signature fields, including powerful works on women in the early film industry, the long history of the American spiritual, and James Baldwin as a commentator on the 1980s.
The year 2018 also marks the bicentennial of the State of Illinois, and this catalog
offers an array of enticing Illinois and regional titles. These include a major new
biography of Chicago mayor Harold Washington, studies of the formative years of the
Illinois constitution and the Big Ten, oral histories of women digital arts pioneers, an
Illinois history reader from Common Threads, and the opening volume of three on the
history of the Ozarks.
Come celebrate with us! You can start by registering for a chance to win a free iPad
loaded with 100 UIP e-books.
-Laurie Matheson, Director
Stay up to date with our centennial activities throughout the year here.